You probably wouldn't know how it works at first, although it looks pretty stylish, don't you think?
Clippy is a one-of-a-kind invention by one of our prominent industrial designers - Ivan Shmatko. The idea of this multifunctional product grew from a simple money clip and became so much more than that.
At Aiia we support the idea that innovations move the industry, so even if something already exists, it doesn't mean it can't be improved or replaced by a better product.

What is the goal your company pursues using promotional products? Brand recognition, extra exposure of the brand, boosting the loyalty of your customers or using it as a portable billboard? Whatever the case is, it seems to be harder and harder to reach that goal. Why is that?
Because in this era of ever-growing competition and customers, spoiled with all sorts of giveaways, only truly creative promotional products will work and achieve the desired result.
So the first step in our mission to provide an exciting experience in the shape of a promo item was to define what are the key elements a modern customer appreciates in a product.

Multifunctionality
One item with multiple applications, like a Swiss knife, solves many problems. For obvious reasons, people seek multifunctionality in everyday items.
Compactness
Nowadays people value their space. Small items are easy to carry around. They can fit a pocket, a bag, they will travel in a car with your client. Basically, follow and remind of your brand wherever they are.
Simplicity
No surprise that simplicity is a trend - everyone's busy all the time every day. No time to waste on figuring out how things work, especially if a person got this thing for free. If it's not intuitive in use, it's not a proper promo product.
Design
Far more important than many might think. Usually, common users don't think about the design. They don't spend time evaluating it. A good design is something people feel and experience almost innately. It 'feels' right. But so is a bad design. Ugly, difficult to work with, tasteless items will not win the client. And he/she doesn't have to be a professional designer to 'feel' poor promotional product design.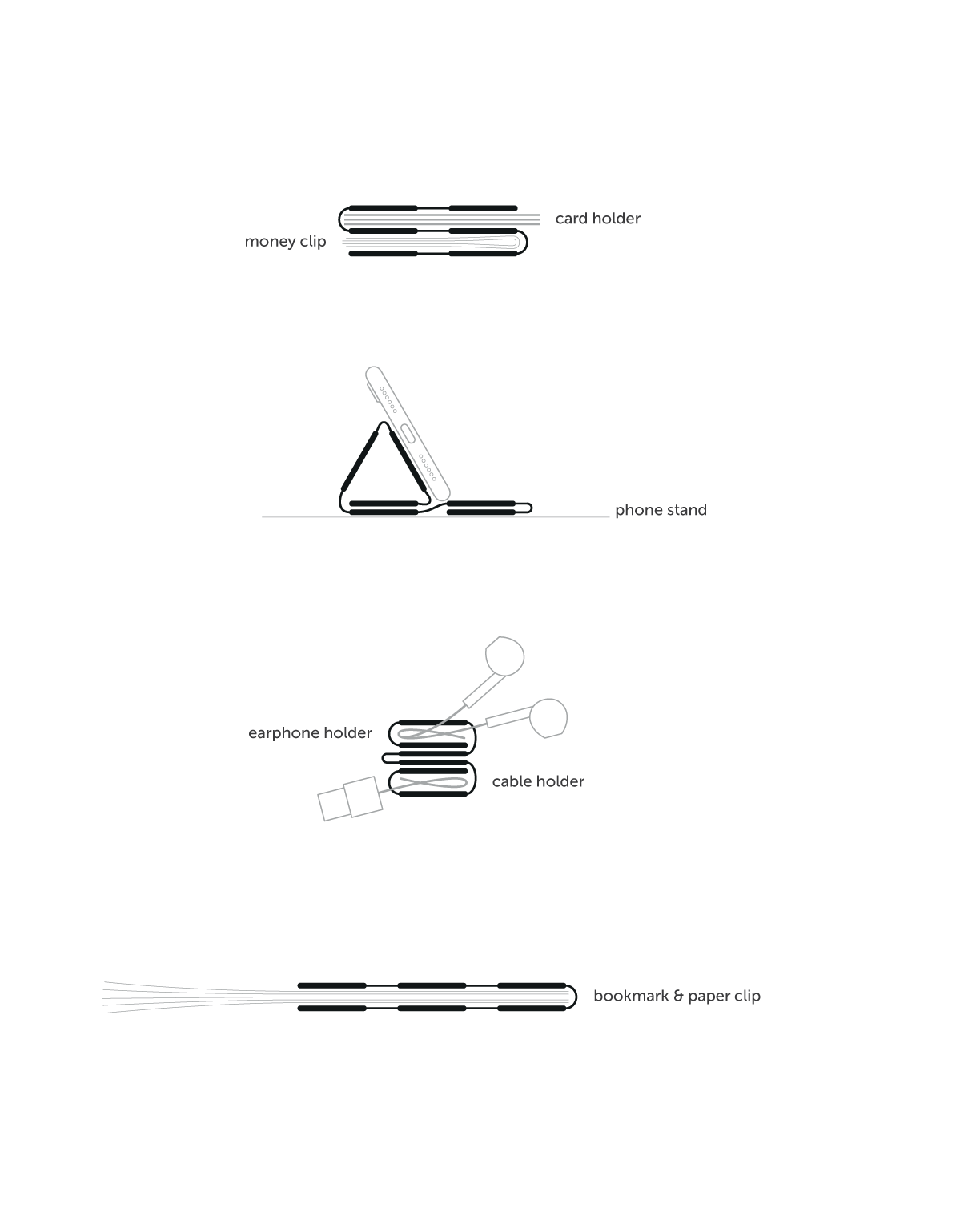 Clippy has an amazing design that provides maximum usability.
A lot of people don't like carrying bulky wallets around: they barely fit your jacket pocket and don't fit your jeans pocket at all. And even though money clip has been on the market for tens of years, you'll be surprised to see how much more Clippy has to offer.
But first, let's take a quick look at its design. Clippy consists of 6 thin magnet plates covered with the material of your choosing, including microfiber, jeans, PU and genuine leather. Plates magnetize with each other, creating multiple options for using Clippy. This innovative promo product proves one more time that true genius lies in simplicity.
So what is the difference between Clippy and a commonly used money clip, except unique design?
Here are some of Clippy's functions:
- Money clip
- Cardholder;
- Phone stand;
- Earphone holder;
- Cable holder;
- Bookmark and paper clip;
- Board/fridge magnet;
- Antistress toy;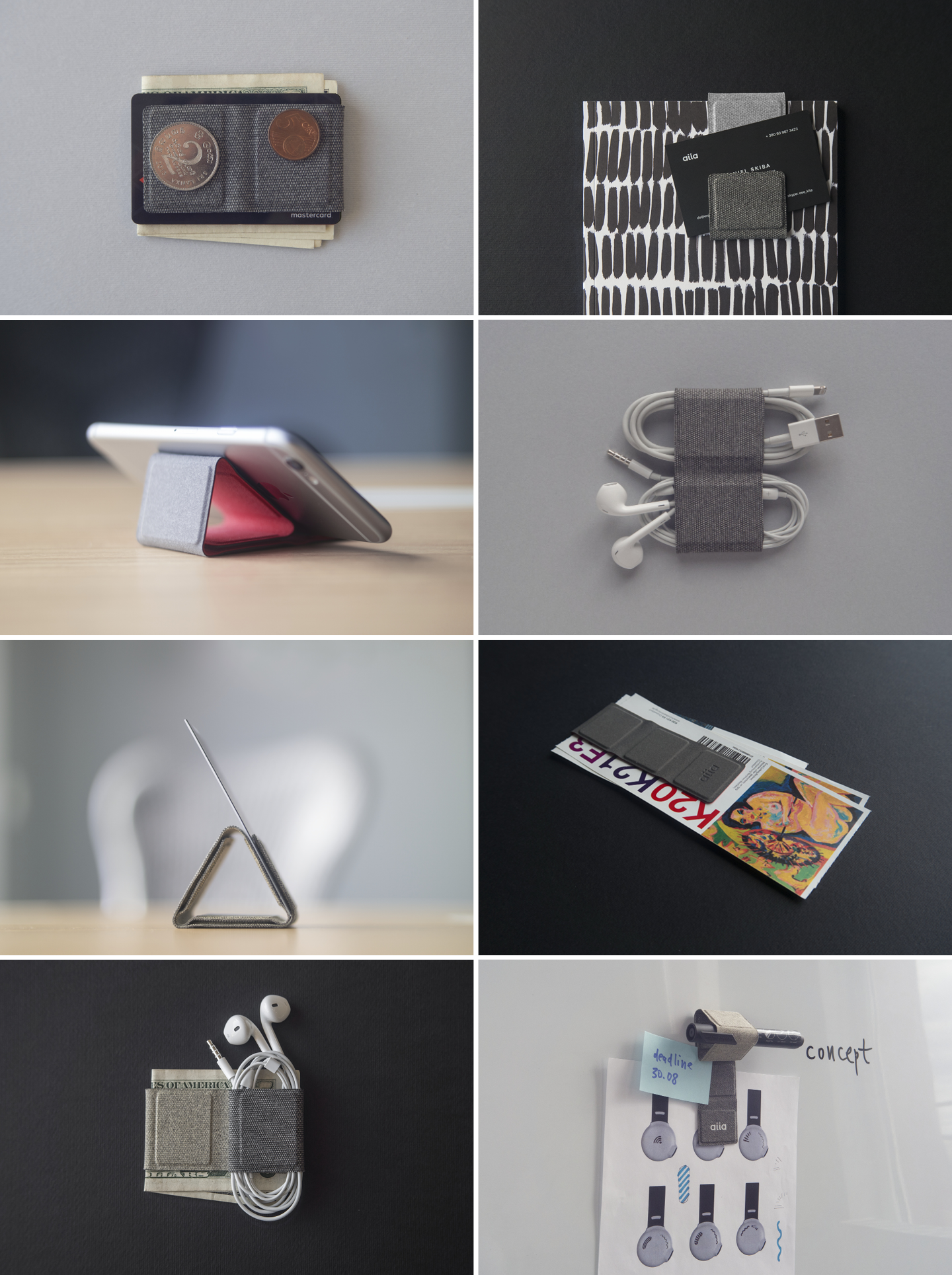 Clippy will surprise you with its multifunctionality
Will it suit my target audience?
This is a question everyone should ask when brainstorming promotional product ideas.
We can often see how promotional product campaign misses the preferences of a target audience for different reasons. This is especially common when a company wants to present its brand as an innovative and future-oriented, but their audience is just not ready yet. For example, if a company supplies medical equipment to the elderly people, it's not going to be a great idea giving them a gadget like a speaker or a wireless charger. It would just be too complicated. At the same time giving a pen to a millennial will not serve your purpose as well.
Clippy, on the other hand, provides a great experience to any target audience. It has so many handy functions that everyone will find an application for it: keeping wires, cables, and headphones in order, using it as a bookmark or a paperclip, keeping your cards and money nice and organized, and even used as a kind of fidget.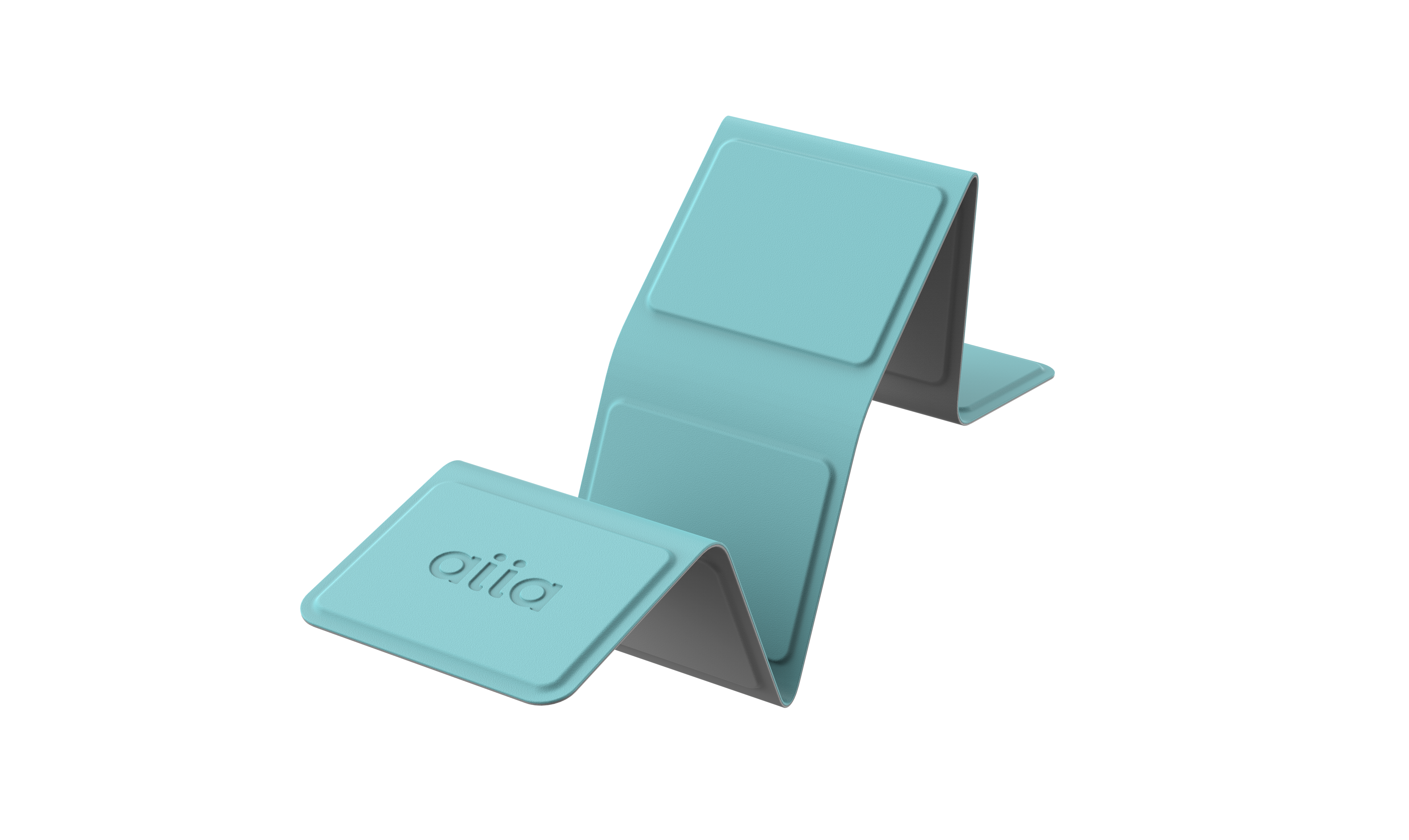 We can boldly state that with the shift towards cash-free and digital payments, the era of conventional wallets will soon be over. You can now stop looking for creative promotional product ideas because Clippy is already here.