Ordering promotional gifts for your company seems to be the simplest task of all. Just choose what you want, add your brand colors, logo and you're good to go. But let's not rush this time and figure out why getting high-quality promotional products on time takes a little bit more than that.
Do you remember popular Tom Cruise's quote from Jerry Maguire - 'help me help you!'. This is the thought you might want to keep in mind, when you think about the best promotional product companies. Their task is to make your ordering experience easy and deliver best promo gifts in a timely manner in a needed quantity.

1. Promo gift idea: is that what your customer wants?
Let's say there's a premium segment chain of restaurants. On their brand's anniversary, they have decided to greet their most valuable loyal customers with promotional items. So they created a brief to order….speakers. Maybe it's an oversimplified example, but it serves its purpose. Let me ask what would you have done with a plastic giveaway speaker, if you were one of their clients? The point here is not that the speaker is a bad idea, it's just not relevant to the targeted audience of the company. Why should you think about it? Because agency might not think about it for you, especially if you won't provide enough information. This way you will spend money on something that will not bring you the desired result.
Ask yourself the following questions:
- What is the purpose of your product?
- What is the attitude towards it?
- How is it going to be promoted?
- Does ordered product match standards of targeted audience?
Answer these in your brief and you will get the best promotional gift for your audience.

2. Intricacies of timeliness
Our world is an extremely busy place, there is never enough time, and agencies often get messages from business clients with an "ASAP" note. Unfortunately "ASAP" is not a specific time. For some tasks it is a day, for some - a month, or a year. It leaves sales agent with no actual information and adds needless stress (remember that Tom Cruise's face?).
Another common mistake is an inconsistency between timing and product requirements. Many companies are looking for unique promotional items to stand out on the market. They are open-minded and looking for something fresh and original. The only problem that campaign has to launch in a month. Wow! Is that even possible? Making custom promotional product takes much longer, just a mold-making process takes more than a month.
In both situations, you would probably be offered the promotional product in the color and quantity available in stock at the moment, so it's always better to estimate your time to save it for both you and sales department.

3. Budget: what are your real options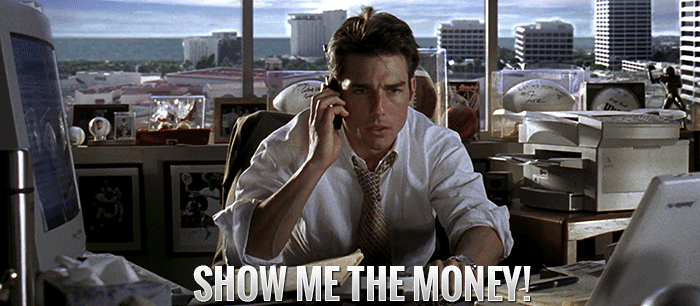 'Money is not an issue' said no company ever. Don't hesitate to provide the agency with a budget right away, don't wait for their question. Moreover, think it through and analyze, what part of that budget will be spent specifically on the product.
Let's talk numbers. For example, a company wants a premium high-end promotional gift with a final price of 5$, minus agency fee - 4,50. Packaging costs about a dollar, extra costs for product development and mold manufacturing, so in the end original cost would be not more than 2,8$. That's a huge difference right there and you have to be clear about what you're getting in the end.

We suggest you thoroughly go through your budget to understand what are your real options. Is it worth giving 1-dollar-gifts to a hundred thousand people, or is it better to narrow down the outreach but make your marketing swag so great that it will have a real WOW effect. What's the point investing in cheap promo gifts if they will end up in a trash can the next day? Unique promotional items, on the other hand, will be used on a daily basis, and reach out not only to their owner but to every person who sees this item in use.

4. Attitude: Bringing B2B relationship to a new level
Photo by rawpixel.com on Unsplash

Just like any other relationship, working with promotional product agency requires investments.
These people work hard and they are passionate about what they do. Their task is to help you create the best promo activity experience for your end customer and benefit your marketing strategy. Therefore it's always better to get off on the right foot. Inconsistent emails, impolite answers or just simply ignoring sales rep's efforts to contact you make people sad. If promotional product offer does not suit you, be kind and let sales rep know about it, no need to keep him hanging in midair.

Every big project consists of small tasks and every big success is a series of small achievements. Successful cooperation with promotional product company is an important step towards booming promo product campaign and it all starts with thought-out, detailed brief. This way you will avoid misunderstandings and increase the quality of your collaboration and receive the best promotional items.