Promotional products give a great opportunity to promote your brand, show your care for loyal customers and encourage clients to work with you. What is the key element to choosing the best promotional products for the automotive industry? How to find an item that'll suit your customers specifically?

First of all, there are principles that you should keep in mind. They are important to navigate you through the sea of promotional products available on the market.

Client's choices over yours
When choosing a present for somebody's birthday we are often guided by our own preferences, our favorite shapes, colors, and products. The same principle affects our decision-making process when it comes to choosing a promo product for our clients, employees, partners. It is crucial to distinguish between our wants and desires of our target audience. It will help you choose something that they will actually like and use.

Everyone has budgets
The amount of money you are willing to spend on promotional products will define what you can get. But here's what's really important. You can spend the same amount of money and receive totally different results. Practically it is always better to minimize the amount of product if it will increase its quality. Cheap low-quality products won't help you win your audience. Moreover, the materials can be toxic, or electronics won't work.

Classic or innovative?
There is a 'classic' promotional swag, that is traditionally given on different events. Pens, notebooks, T-shirts, bags, phone holders, etc. Not to say that it's a bad idea (depending on an event and a target audience), but the market is overfilled with these items. To differ in the industry, professionals have to think more and more about innovations. Fulfilling the need for a modern customer is a task that challenges our understanding of promo products, their quality, and relevance to the end user.

Ask yourself right questions
Automotive industry gifts, just like any other gifts have their purpose, and effectiveness of achieving that purpose can be measured. Choosing an item, ask yourself three questions:
- Is it useful?
Only useful item will achieve the goal of promotional products, used daily they are supposed to remind of your brand. If it is not useful, it will gather dust somewhere in the closet, will be given away to a nephew to play or end up in the trash bin.
- Is it fun?
People are emotional beings. We tend to make decisions based on emotions more often than logic. Fun promotional products awake positive emotions. Surprise and joy are what you're looking for if you want them to have a good impression of your brand.
- Is it trendy?
If you give something that is in trend - it gets maximum attention and boosts positive emotions. According to PPAI's consumer study, these are top three reasons why people keep promo items.
We've divided items into three categories: accessories, tools and gadgets, so follow our list to see the best promotional product ideas for the automotive industry.

ACCESSORIES
Promotional products for automotive business can be inexpensive and, nevertheless, useful. Handy items that every car should have and every driver would be glad to have.

Picnic blanket
Having a nap, putting a kid to sleep on a long drive, heading to a picnic, and in case of emergencies blanket will keep you cozy and warm. Adding a carry bag is a great idea for better branding options.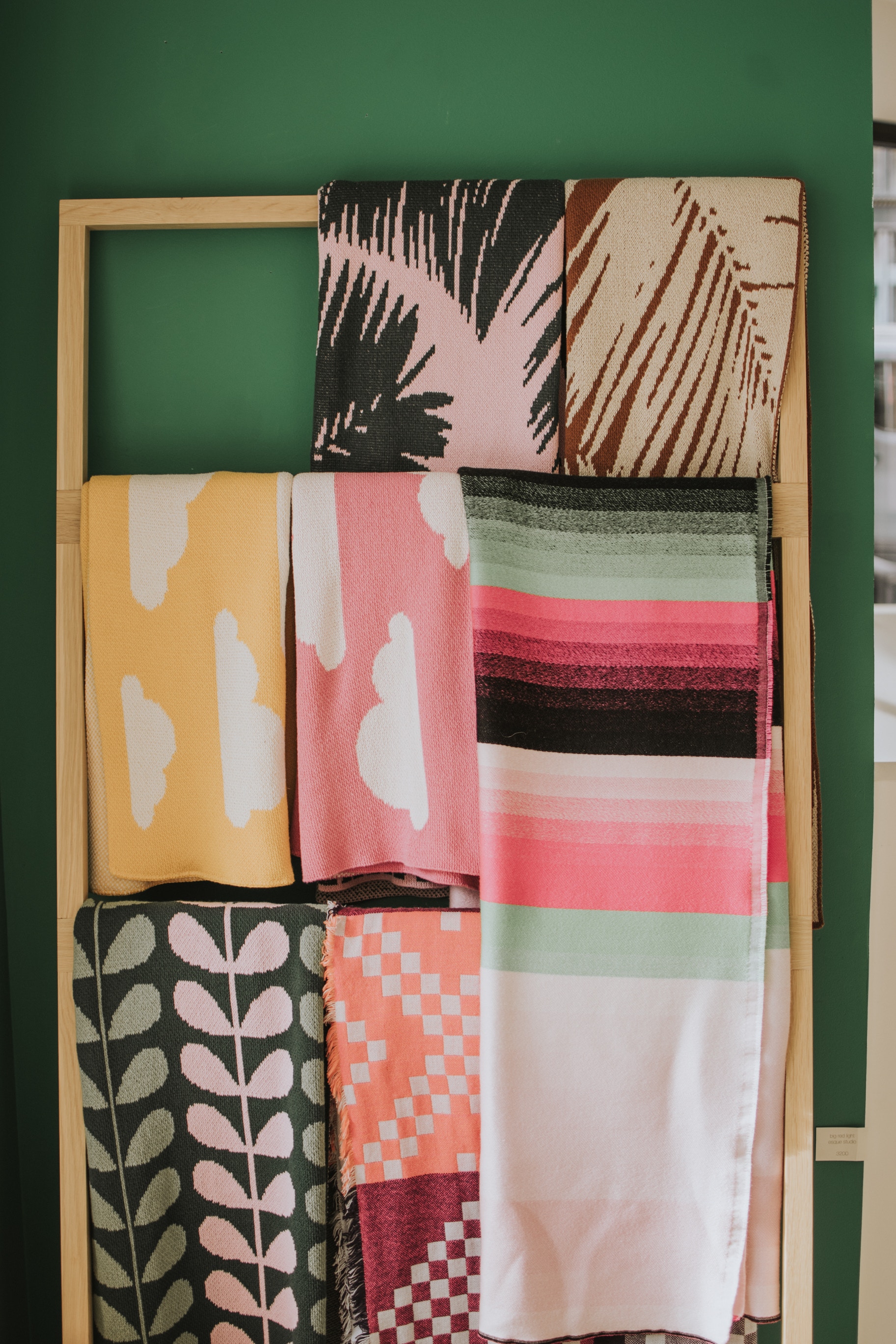 It's always to have a goodpicnic blanket in the trunk. Photo by Lauren Roberts
Phone holder
A little accessory that will remind of your brand right there on a dashboard and allows a hands-free driving. It is an inexpensive option, there is a variety of designs and colors, but make sure you choose a good product though because cheap plastic is fragile and can crack easily.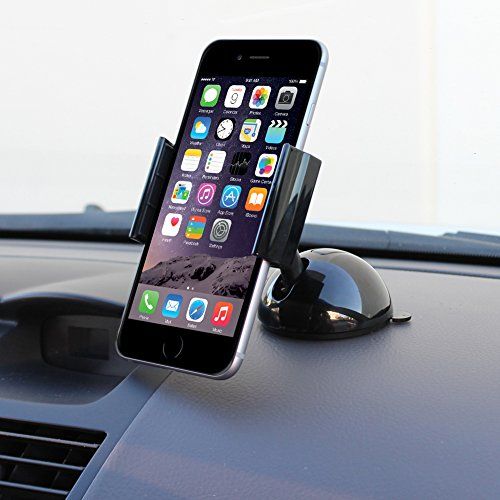 Add comfort to your client's car with branded phone holder

Torches/Flashlights
An absolute must for any household. When the power is out, if the car broke, in case of many kinds of life situations your client will be glad he has a branded flashlight. Numerous options, sizes and even eco torches without batteries are available on the market.

Tire covers
A spare tire at the back of a car needs protection that you can provide. It is a promotional item that gives you many extra impressions because it is not inside of a user's car but on the back of it. Remember how many times you stared at a spare tire of a car in front of you in a traffic jam or waiting for a light to change. This is a promo item that protects spare tire and works as a mini billboard driving around the city.

TOOLS
This is a popular category of promotional automotive products because everyone needs a set of tools in their car. They are very handy, compact and you can brand them according to your wishes.

Digital tire pressure gauge
When it comes to cars, safety goes first. Digital tire pressure gauge is a great tool, it is useful for your clients and sends the message of care and attention on your side.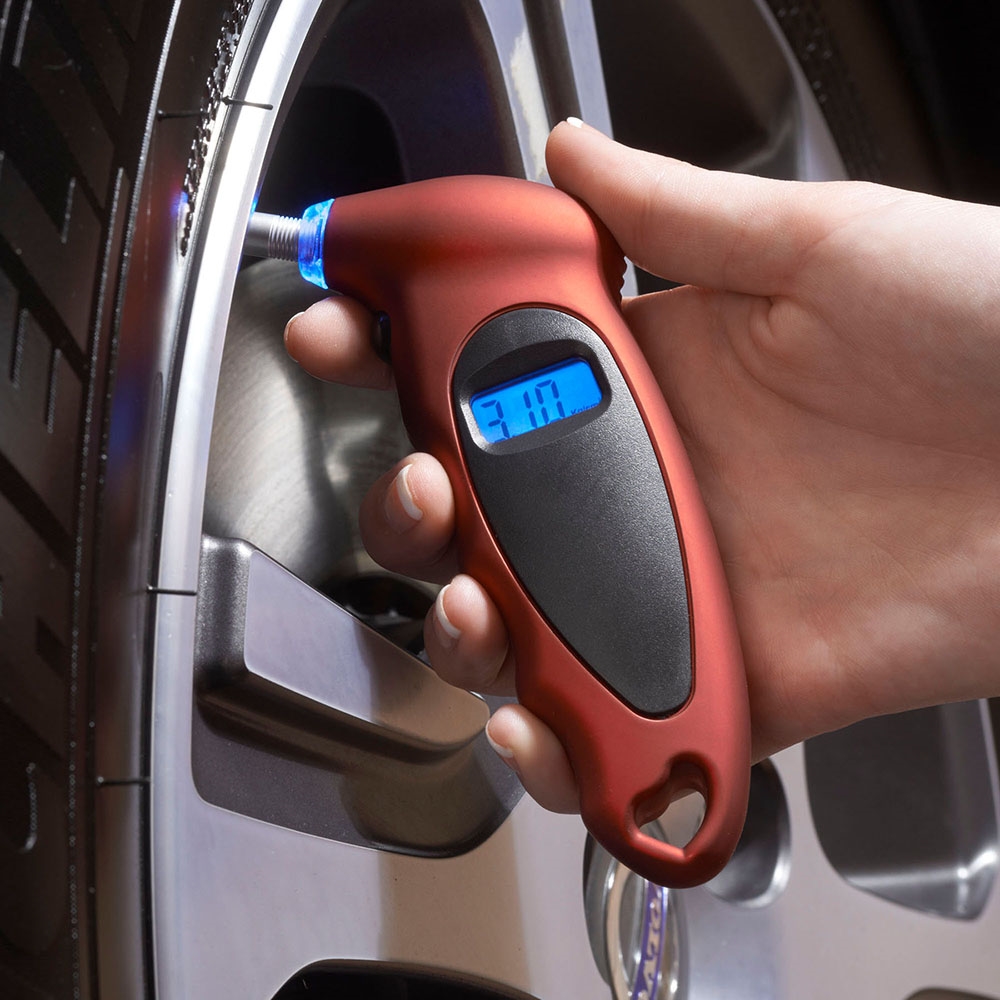 Photo from Photo Photo from highroadorganizers

Vehicle escape tool
We hope that bad things won't happen to us, but in case if they will, it is better to be fully prepared. Vehicle escape tool is a combination of a glass-breaking hammer and a knife to cut the seatbelt in case if situations demand it. This is a tool that can basically save the life of your client.


A giveaway that saves lives. Photo from dhgate
GADGETS
Cool, useful and trendy automotive-themed promotional items are all here. What can be more useful to a modern person than a gadget? If you really want to surprise your target audience, get the most positive impression and present a useful giveaway - go with a gadget.

Car charger
Different shapes, sizes, extra features and a nice branding area go hand in hand with a car charger. Keep your gadgets always on, while commuting or going to a different city. This giveaway will be used constantly, as long as it is a high-quality gadget with stylish branding.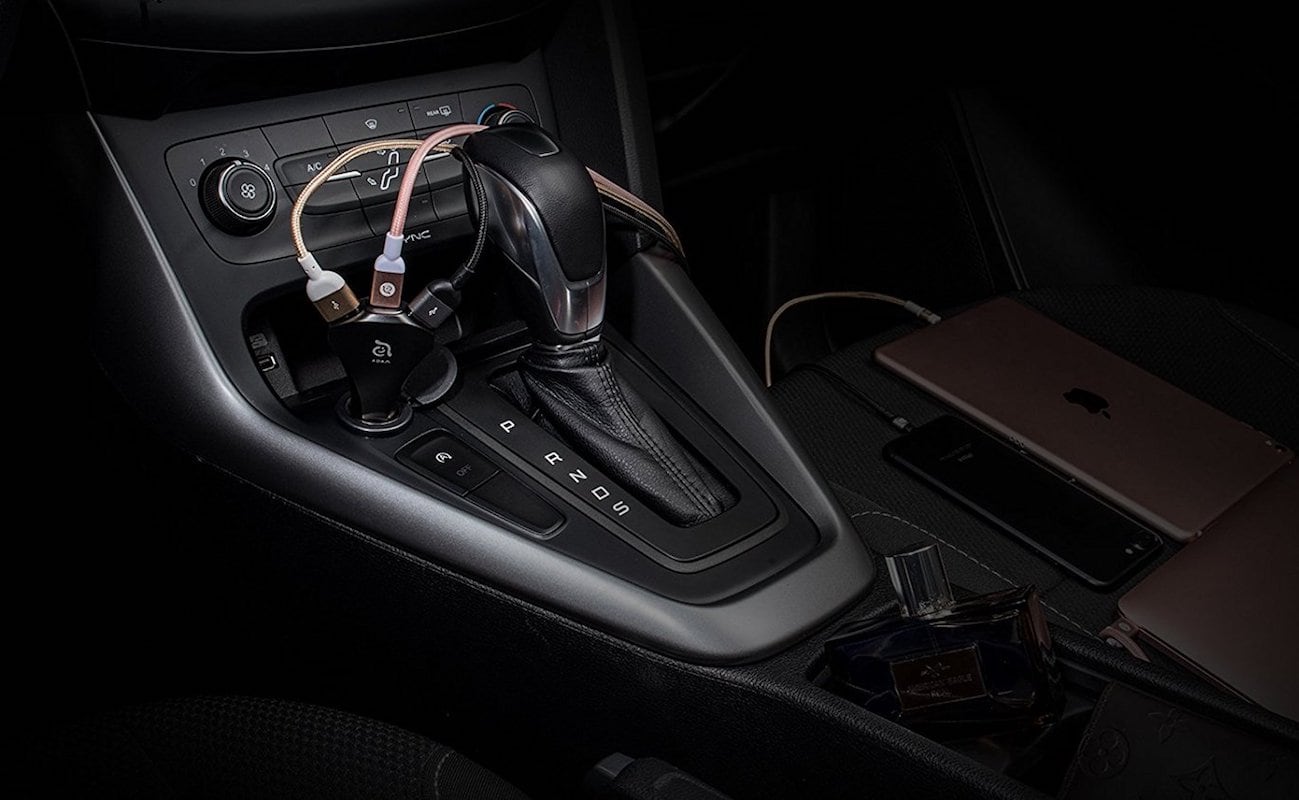 Useful and stylish car charger is a great giveaway. Photo from thegadgetflow.
Car USB hub
USB hub is a useful gadget that allows you to charge more than one device in a car simultaneously. A phone, a tablet, and a laptop can juice up at the same time. Every person will be relieved to hear no more low battery notifications - thanks to you and your giveaway.

Car parking companion
No more overdue parking tickets and wandering on huge parking lots where your car is. This is a unique gadget that tracks your car, remembers where it is parked, shows you how far it is and how long will it take you to get back. All with the help of a simple app and a small stylish gadget on your dashboard.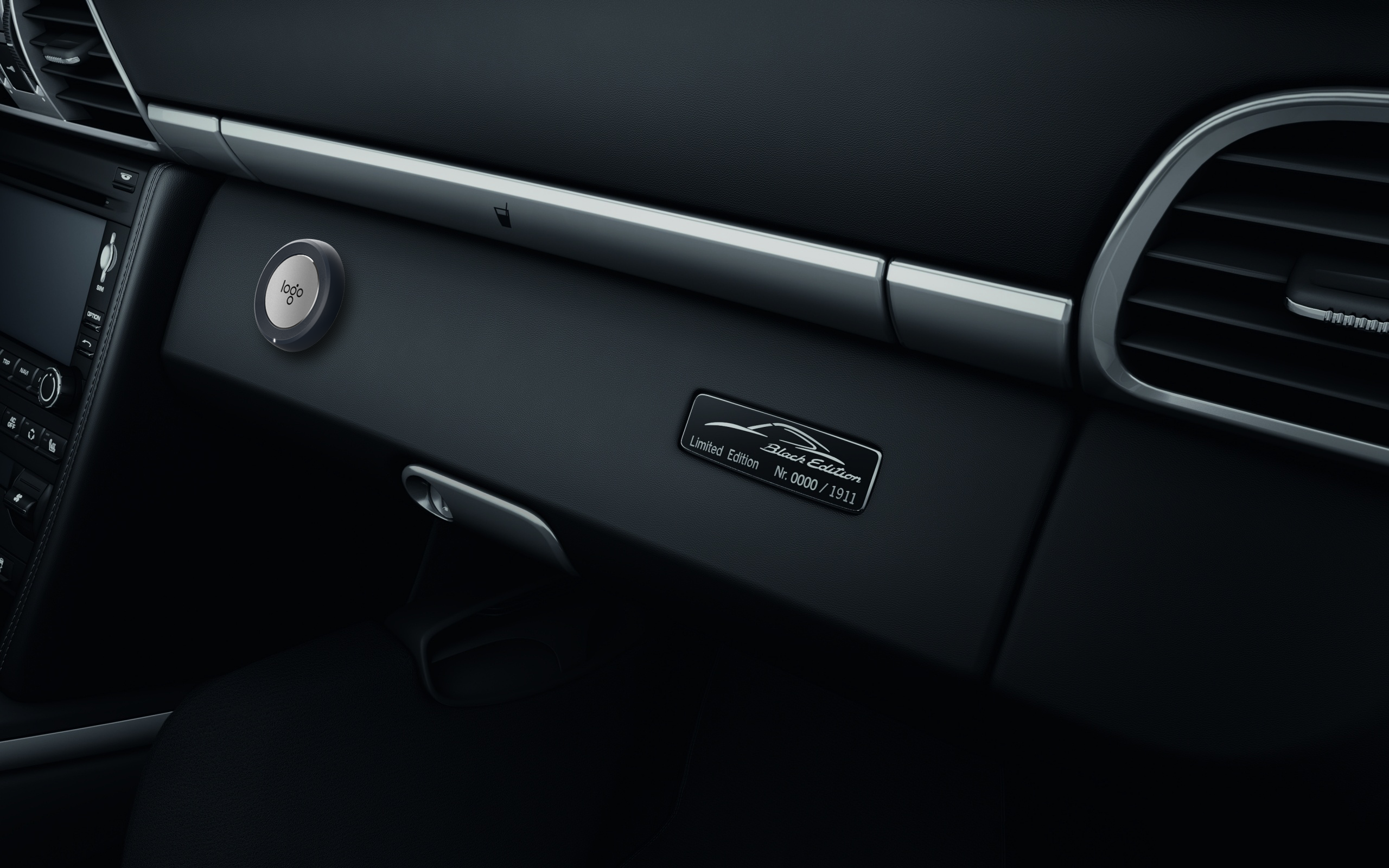 Stylish Dash will be a real surprise for your clients
There are many different automotive promotional products available on the market nowadays. Choosing between inexpensive popular accessories, tools, and modern useful gadgets depends on your budget, as well as your target audience and their desires. Useful, trendy and fun items show your company in the favorable light, communicate your care to your loyal clients, employees or business partners. You can always experiment with other automotive industry promotional products as long as they are relevant to your audience. Don't forget there's always an option to bring to life your own ideas that will suit your event specifically, something absolutely unique with interesting design and purpose.