How do you generate the best promotional product for your clients? And how do you choose the best-fitting product for your client? If you are familiar with promotional products industry trends, you know that one of them points out that promotional technology products gain popularity, and that's no wonder. The twenty-first century dictates its rules, people become pickier and lean towards high-quality items. Going with a promo gadget is a great idea since this sort of swag fulfills needs of a modern person, and it is something he or she will use daily.
A good tech swag is so functional and fun that the end customer will be using it just as often as a similar retail gadget.
Our top 10 tech promotional items picks will ease your decision making. For this list we concentrated on popular and handy gadgets, leaving out innovative but expensive items.

Key finder
'Honey! I'm late for work, have you seen my keys?!' This is classic. Key finder is a highly useful promo gadget for basically everyone. No more wasting time looking for keys in piles of things and under the couch. Like no other this gadget shows care for the customer - one of the main reasons people even keep promo items. It is easy-to-use, portable, has many branding options, and it effectively solves end user's problem - losing or forgetting keys and other items.

VR Headset
Best promotional products bring emotions with them. This is something trendy and cool, especially loved by younger generations. If you want to get real emotions out of your swag - a sense of surprise and novelty guaranteed. Although this technology is not super new, it still gives a great deal of excitement and fun. Virtual reality promo glasses range in price depending on the material - cardboard, silicone, plastic. If you want full-scale viral boom - there are luxury options with extra features and earphones.
VR headset is a low-cost promo item that gives great experiences.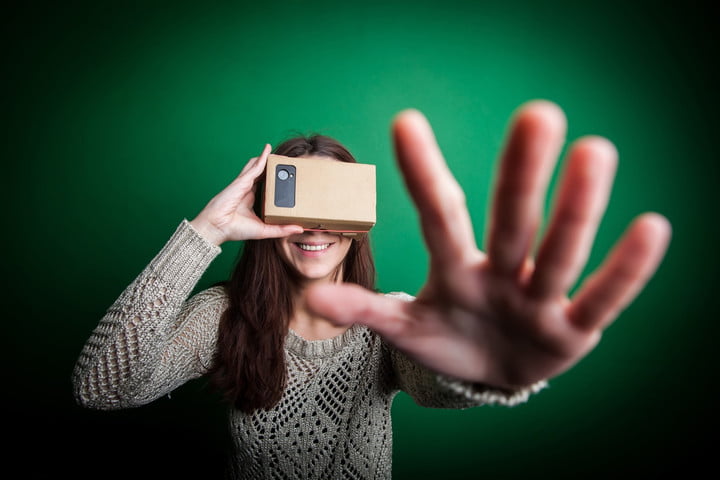 Photo from digitaltrends
Headphones
Turn up the volume of your next campaign with promotional headphones, if you haven't tried it yet. If you are wondering about branding options, get a set of headphones in a custom gift box. While wireless headphones are still pretty expensive for a promo products industry, classic wired is an available and popular gift for many occasions.

What item do we all own that has the most influence on our lives? That's right, a phone. So when it comes to promo gadgets, most of them are created to interact with our smartphones. We'll continue this list with top giveaways for mobile phones.

Travel adapter
A perfect reminder of a brand for those who travel a lot. Whether it's a person's hobby, lifestyle or business, travel adapter is a great idea. There are all kinds of adapters to help your users stay connected anywhere they are. I don't think it is a stretch to say that your customers will feel gratitude to your brand every time they plug your promo adapter somewhere in a foreign airport or a hotel room.

Car charger
Useful promo gift for car owners. More sector-specific, it is nevertheless a great promotional product idea. Whenever on the road, going to work, or having a family trip, charging the phone is easy and your brand is always seen right there on a dashboard.
Every car owner is happy to get this promo item.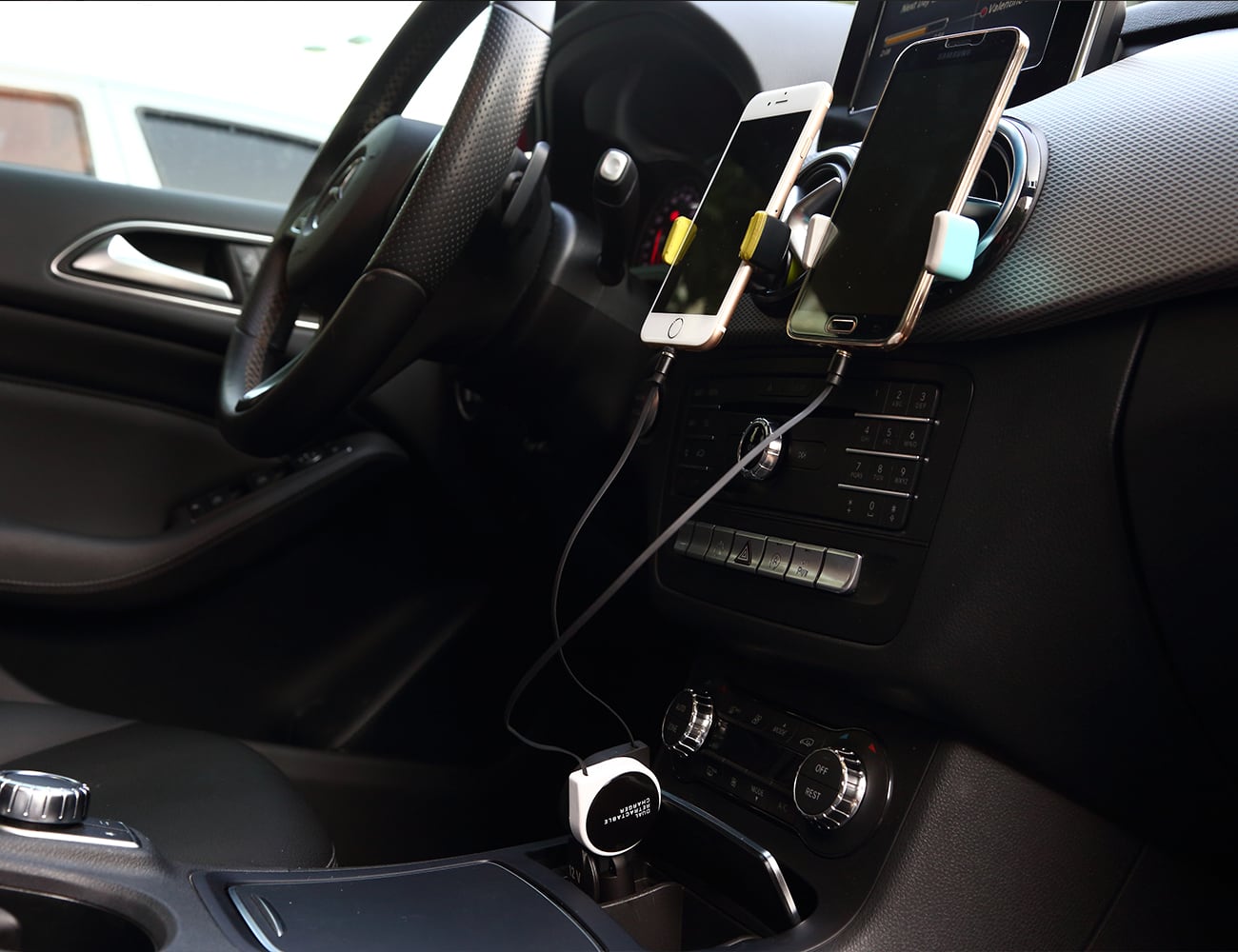 Photo from Thegadgetflow
Phone charger
It's a no-brainer actually. Anyone who uses a retail wall charger might as well use your custom promo charger. The trick is to make your charger so visually appealing that the consumer would want to use it on a daily basis. Is it something out of this world? No. Will it fulfill consumer's need in an efficient way? Yes. And therefore, is a great brand ambassador for the end customer.

Cable
Sounds very simple but also very useful. Promo products industry designers have spent quite some time making cables appealing and even more useful. USB type C adapters, lightning, micro USB - they have it all. Cables come in branded boxes, as bracelets and keychains, providing maximum usability for your customer and his or her surrounding.

And now we've come to our top 3 tech promotional items. These gadgets are proven to work like a charm.

Power bank
There's nothing better for customization and branding than a smooth surface of a power bank. Looking at promotional products industry trends we can see that these devices are more and more desirable for customers. Variety of coverings, forms, sizes, and capacities is practically a branding heaven. And oh, how wonderful it is to know, that your customer carries your brand everywhere he goes, giving it extra exposure. Deciding on a power bank make sure you've chosen a high-quality gadget, otherwise, you might suffer consequences from bad reputation to inflammation of the cheap batteries. Don't neglect safety certifications and your tech swag will serve a long time.
One of the top 3 picks - portable and customized promo power bank.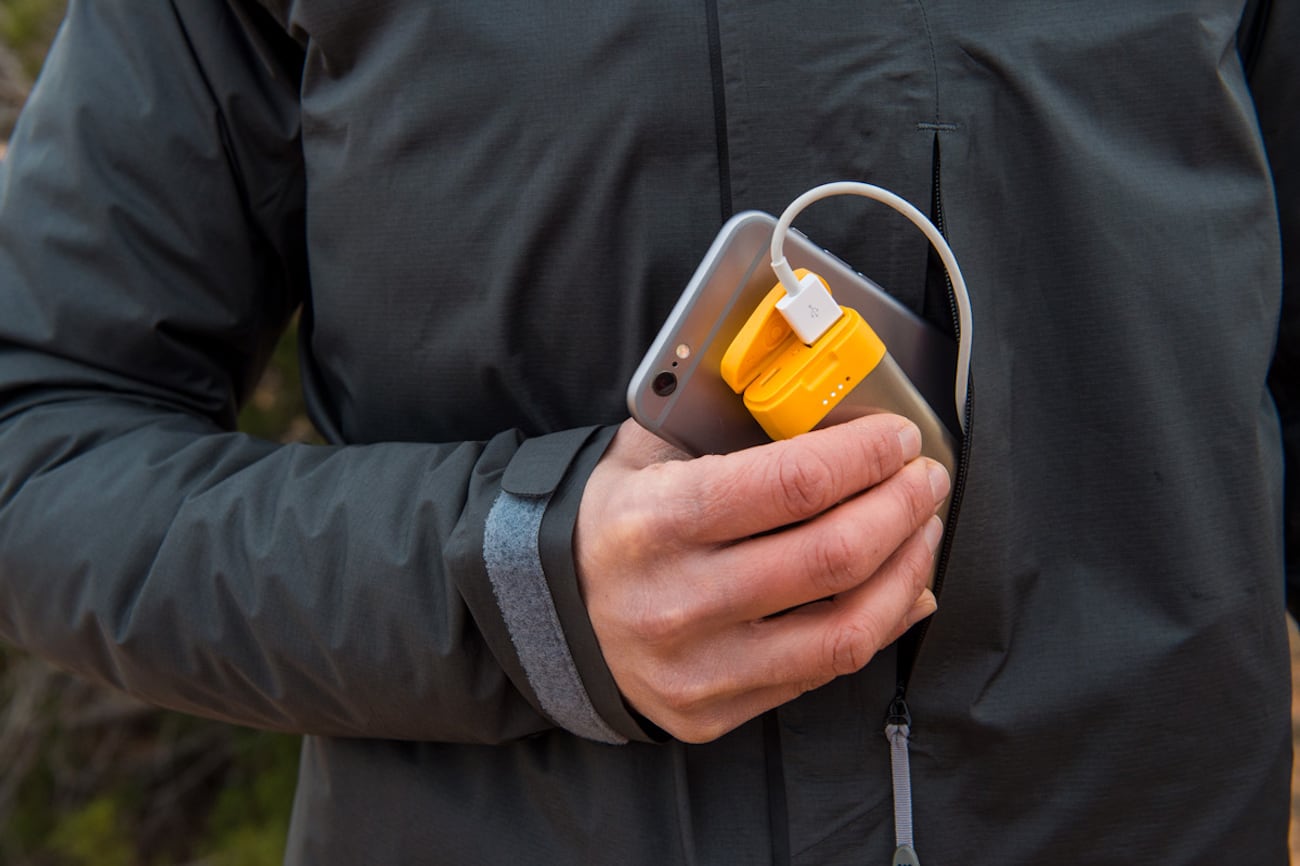 Photo by Thegadgetflow
Wireless speaker
Bluetooth, standalone player, speaker and so many more features in one gadget. Biggest brands use speakers in their promo campaigns because they are fun, flashy and portable. A sense of enjoyment comes individually with favorite music on the work desk, in the kitchen or when traveling. It can be used for conference calls and as a player if there is such an option. Undeniably one of the top 3 best promotional technology products.
Wireless speaker is always a fun and useful idea.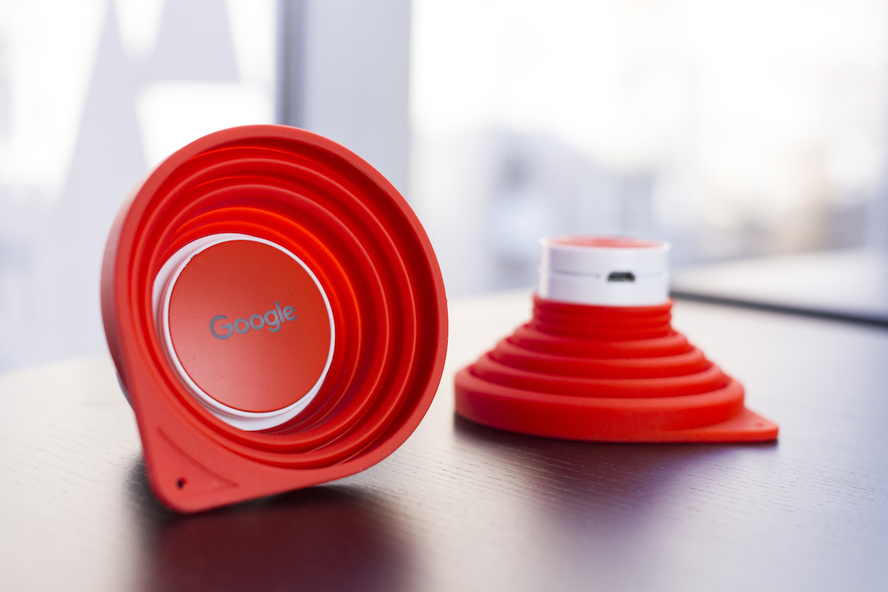 Photo by Aiia
Flash Drive
According to ASI's Impressions Study, the amount of people who own USB drive grew from 10% in 2014 to 45% in 2016. It's a brand ambassador within reach, a gadget, that reminds of your company and collects your client's valuable information. Interesting to know, that 91% of people keep them because of their functionality and 7% because of their attractiveness, so make sure your memory sticks are of a good quality. It's not a wow-effect giveaway, but still a great promotional product idea: functional and long-lasting.

When choosing a tech promo item many tend to orient on the price, forgetting that it affects greatly the quality of a gadget, and, as a result - a quality of end user's experience. The era of quantity over quality is over, people strive for better lives, individual and custom giveaways are highly valued. And since it's an age of technology, giving a promo gadget is a great idea. As long as your product serves its purpose, you can choose the top 3 favorites - flash drive, speaker, power bank. Or you can surprise your clients with trendy VR glasses or useful key finder.