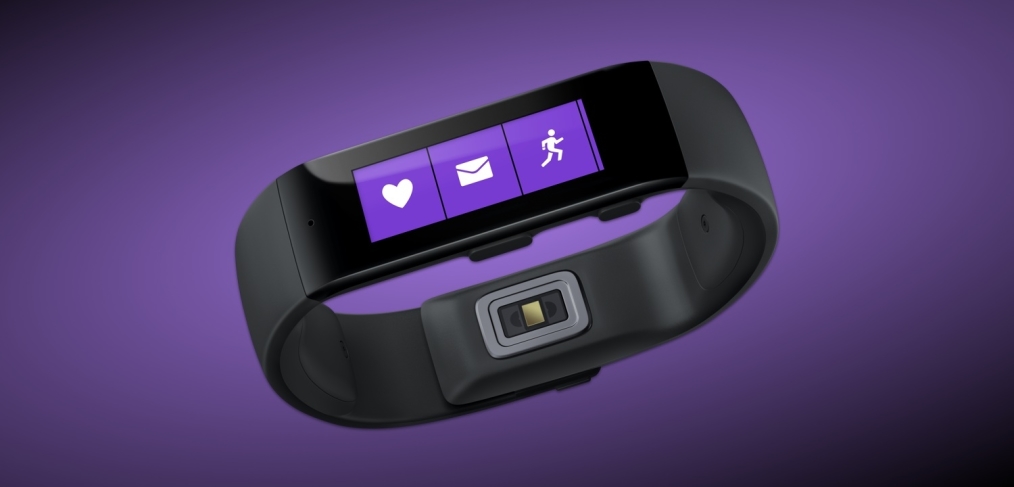 Tech News: #5 Issue
How often did you dream to upgrade your smartphone? For instance, you are completely satisfied with the stuff of your smartphone, besides the battery, which hardly maintains until the end of the day. Or, let us say, camera. All the smartphone's stuff is awesome, but camera shoots not so cool as you want it to work. It would be amazing just to upgrade some parts of your smartphone, won't it? You won't believe, but it became possible! About it and not less intriguing news of the technical world you can read in our new Tech News: #5 Issue! Go for it!
1. Bold Knot
3 hours extra battery, with 2x times faster charging USB cable for iPhone and Android. BOLD Knot will give you that emergency boost of charge when you need it the most. It is going to keep you connected all the time. Just plug it to your phone and charge on the go while you do your calls, navigate the map, or send a message. BOLD Knot is a USB charging cable that charges your phone 2x faster than other cables. The knot will charge itself after the phone gets fully charged.

Photo by: Gessato
2. "Modular" Fairphone 2 goes on pre-order in Europe
Beating Google's Project Ara by a few months, or so we hope, Fairphone has just opened the pre-order doors for its own take on the modular smartphone design. Though not exactly how some might envision "modular" to be, the Fairphone 2 is nonetheless designed to not only be robust enough to survive most accidents but modular to the extent that parts can be replaced or repaired when damaged. Admittedly less sensational than Ara, this approach does have the benefit of allowing Fairphone 2 to go out of the woodwork earlier.

Photo by: Thenextweb
3. Znaps magnetic adapter makes charging a snap
One of the coolest little features that Apple throws at the Macbook is the magnetic power adapter. The Znaps magnetic adapter is very similar to that MacBook charger. Rather than being a way to charge notebooks, Znaps is a magnetic charging adapter for your smartphone. Znaps adapters are available for the iPhone or Android devices. The system includes a Lightning or microUSB adapter that you push into the charge port of your device.

Photo by: Supercompressor
4. Best overall - Microsoft Band
The Microsoft Band has whopping 10 biometric sensors including an optical heart rate sensor, 3-axis accelerometer, gyroscope, GPS, ambient light sensor, skin temperature sensor, UV sensor, capacitive sensor, microphone and a galvanic skin response sensor. The device can also display text messages, emails, in fact, any phone-based notifications, on a bright and crisp screen. That works on iOS and Android too, but if you're a Windows Phone user, it becomes almost a full-on smartwatch, with Cortana integration meaning you can respond to alerts easily as well.

Photo by: Apptractor
5. Plastic roads may put asphalt to shame
The days of putting up with crumbling asphalt streets might just come to an end. Construction company VolkerWessels has revealed plans for recycled plastic roads that are both more sustainable and more practical than old-fashioned blacktop. Besides reusing material, they'd last about three times longer and survive greater temperature ranges (between -40F and 176F). Despite their fragile look, they're less likely to crack under the strain of vehicles or the weather. You can pre-assemble them to lay them down faster, too, and their hollow structure is handy for cabling and pipes.

Photo by: Flipboard
6. You'll soon be able to turn your sofa into a 4D theme park ride
Though it hasn't become quite as widespread as the recent iteration of 3D movies, there has definitely been a rise in 4D entertainment in movie theaters. Whether it's 4DX or D-Box movies, some audiences are interested in experiencing movies with a seat that moves, shakes and vibrates with the action on the big screen. And now a tech company wants to bring that experience into your house. French company Immersit has a new prototype device (with the same name as the company) that will turn your couch into a 4D ride simulator for movies and video games, and apparently it works pretty well.

Photo by: Engadget
7. Intex iRist First Impressions
Intex unveiled its smartphone on a wrist aka iRist on Thursday. Unlike most smartwatches we've seen recently, the iRist isn't tethered to your smartphone and does not run Android Wear. Instead, the iRist is a standalone device that comes with Android 4.4 KitKat, a Micro-SIM slot as well as Wi-Fi and GPS. Intex hopes the watch will help you, say, see incoming emails even when your smartphone is not around, and quickly dictate a response if needed; or use maps on your wrist to navigate without the watch having to be tethered to your smartphone.

Photo by: Techfirstpost
8. This tiny Bluetooth speaker blasts out room-filling sound for 30 hours
The Speaker itself was designed by a bunch of British audio engineers who used to build professional club sound systems, and our ears can confirm that whatever they've done, it's worked. These things are loud. Despite the fact that it's small enough to chuck into your bag, the Minirig blasts out some seriously impressive sound, thanks to a combination of aptX Bluetooth, a 3in driver, and a 15W amp, resulting in tracks being thrown out at over 100db. According to Minirig, that makes this the loudest portable speaker on the market at this size.

Photo by: Thegayuk