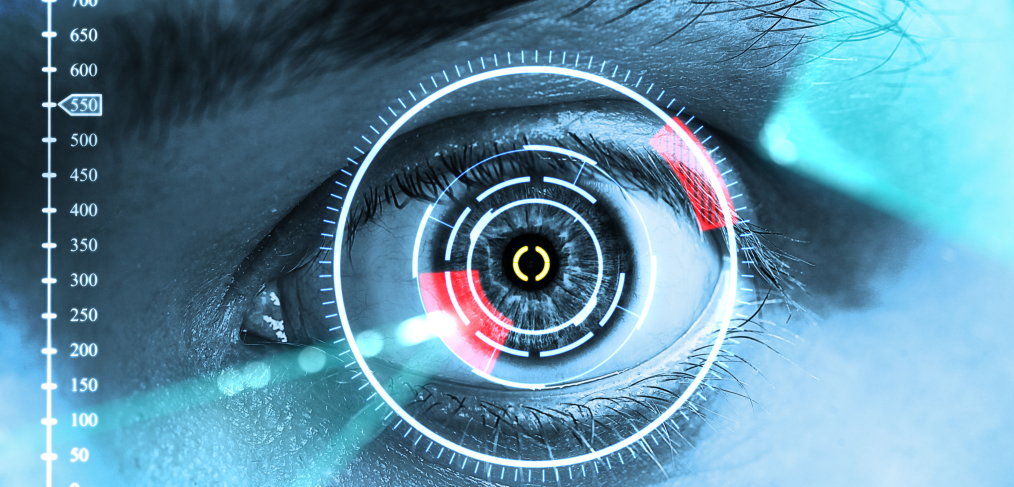 Tech News: #6 Issue
Hey, guys! Did you miss our Tech News column? We are happy to provide you with the latest world technical news. In this article you'll find out about new micro chip created specially for wearable devices, which are extremely popular now, TV with a smartphone/ tablet charger, new biometrical scanning system, and other absolutely crazy and unbelievable items! Don't forget to leave a comment below, writing what was your favorite innovation.
1. New Faster, Low-Power Wi-Fi Chip Developed for Wearable Devices
Scientists, including those from Nasa, have developed a Wi-Fi microchip for wearable devices that transmits information faster and uses less power than traditional receivers. If the power necessary to transmit and receive information from a wearable to a computer, cellular or Wi-Fi network were reduced, users could get a lot more mileage out of the technology they are wearing before having to recharge it.

Photo by: Greenoptimistic
2. Samsung Unveils Monitor That Can Charge Your Smartphone Wirelessly
Samsung has announced a new monitor that can wirelessly charge your smartphones. Called the SE370, the monitor is being touted as the first of its kind to have this capability. The SE370 comes equipped with integrated wireless charging station that can charge any device, which supports the Qi wireless charging standard. To charge a phone, a user needs to place it near the stand's charging area. Once placed, the phone will automatically begin to charge.

Photo by: Theverge
3. Added Biometrics
Many of today's high-end flagship phones already have fingerprint scanners built into them (and Android M is going to support the same technology too), but we'd like to see the manufacturers go further with biometric security – iris scanning for example. The sooner the old PIN and pattern combinations get ditched the better because an eyeball or a heart beat is a lot harder to fake.

Photo by: Shutterstock
4. Cardboard Smartphone Projector
If you fancy reclining in your hotel room and watching TV only to find you're struggling to find any channels in English, then this little gadget will suit. Made from cardboard, it is, of course, very lightweight. However, it will turn your phone into a projector - so if you have free Wi-Fi in the room and subscribe to any online streaming services (such as Netflix) you can pop your favourite show on your phone, stick it in this contraption and, as long as you have a flat wall, you and your travelling companions can watch it without huddling around your little screen.

Photo by: Notonthehighstreet
5. MySkin Oku
Most health trackers focus on your body but this one is a unique gadget - it takes care of your skin. MySkin's Oku is a cubical gadget that scans your skin via multi-spectral light and sensors and works in conjunction with an app that analyses the skin for moisture, oiliness, texture, wrinkles and pigmentation. The accompanying app then makes lifestyle and diet recommendations for healthy skin.

Photo by: Myskin
6. Connected Cycle's Smart Pedal
The French startup recently unveiled connected pedal, one that tracks the biker's trips and vital stats and alerts the bike owner if the bike is moved. It lets the owner track the current location of the bike and the place where it was last parked. The pedal records the speed, route, incline, and calories burnt on every single bike trip and sends the statistics online. It also generates its own energy and uses its own internet connection. There's no need to carry your smartphone during trips.

Photo by: Wsj
7. Smartmat Yoga Mat
Taking yoga to the next level, the SmartMat includes a mat that detects the body's balance and alignment in more than 62 yoga poses and an app, which creates a personal profile to track your progress. Users of the mat will be able to download yoga lessons from an online marketplace.

Photo by: Yoga
8. Parrot Zik Sport
Parrot's new sports-focussed wireless in-ear headphones are sweat-resistant; they track the user's heart rate via a biometric sensor. They can analyse your running style, ground contact time and vertical oscillation and synchronise performance with sports apps. The headphones feature adaptive noise cancellation and come with an app for controlling sound.

Photo by: Yuppiegadgets
9. JAM Titanium Wireless Pocket Speaker
Small in size with a titanium casing that makes it lightweight, and powerful, well-rounded sound, this speaker is a great travel accessory. It's unbelievably simple to set up - charge it with the cable provided, turn it on, connect it via Bluetooth (on your device look out for the cleverly named 'Jam Titanium' on the available devices list), then play your music. That's it. It works up to 10 meters away and if you're connecting your phone to it, you can use it as a speakerphone to answer calls - very useful if your mobile is in another room. If you would prefer to use a cable rather than Bluetooth, simply connect your device via the micro USB slot.

Photo by: Jamaudio