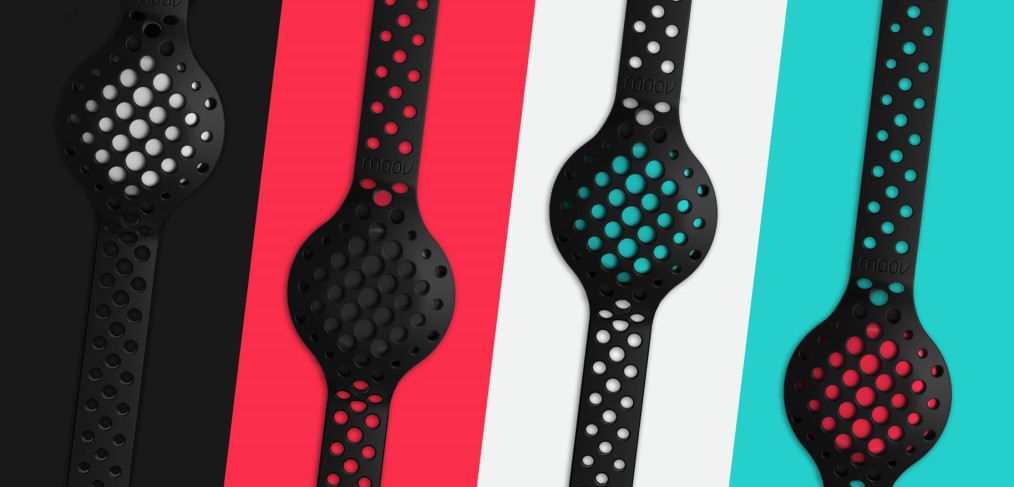 How To Make Your Sports Life Better: 17 Sport Items
Despite the summer comes to an end, you shouldn't stop the sports life: besides, the shape needs to be kept not only in the summer but all the year round! In order to keep your work outs intensive and reach the desirable result, we suggest you to get reliable sports assistants. For example, activity trackers or other stuff, which will facilitate your sports life and make it even more pleasant. So, there are offered 17 cool sport items for different kinds of sport. Enjoy!
1. FYF – The World's Most Minimalist Footwear
Enhance your performance with the world's most reduced & high-tech protective footwear for a natural barefoot feeling in any sport you do. World's most minimalist, high-tech footwear, designed to protect your feet during any sport you can imagine. Regain a natural barefoot feeling within your favorite sport. Increase your performance with a new sense of security.

Photo by: Kickstarter
2. Next Bottle – Water Bottle With Charger And Speaker
Hydrate, charge, listen with Next Bottle. The next generation of awesome! How many times have you had your hands full carrying your phone, water bottle and keys…and then misplaced one or all of them? Next Bottle is an all-in-one, innovative hydration station. By combining a detachable water compartment, High Fidelity Bluetooth-connected speaker and a phone dock with a built-in power bank, Next Bottle can hold any electronic device the size of an iPhone 6 or smaller and charge any electronic device using a micro USB connector, while quenching your thirst at the same time.

Photo by: Psfk
3. MOOV NOW™
Think your fitness regime isn't working out that well? Moov is the personal fitness coach you are in need of. It's a beautiful and compact piece of wearable technology that represents the future of fitness tracking. Moov will inspire you to uplift your work out or your sports sessions. It's a small, light and breathable fitness tracking accessory which comes with a 6 month battery. There are four amazing color combinations to choose from. Be it boxing, running, cycling, swimming, 7min+ workout or more, Moov will make sure you are focused when you are training. It will count reps for you, talk to you while you workout and will be your everyday coach while you train. The tracker is water and dust proof and can also connect with your friends so that you're able to compete with them as and when necessary. Wearable technology for fitness enthusiasts couldn't have been better than this!

Photo by: Androidheadlines
4. RXACTIVE Resistance Activewear
RXACTIVE is a fitness apparel company inventing sleek fitness apparel built with patented resistance panels designed to activate key muscle groups and burn extra calories. Developed and tested at NYU by a team of medical students, fashion designers, and Olympic athletes, RXA believes activewear can be comfortable while also enhancing workout efficiency.

Photo by: Conceptcus
5. Polar A300 – Fitness and Activity Monitor
Get to live a more active lifestyle with the Polar A300 Fitness and Activity Monitor. This tracker will not only give you everyday activity stats but will also help in counting calories, steps and distance covered. The vibrating inactivity alerts will enable you to stay active throughout the day. You can also sync this tracker with the free Polar Flow app and decide on a workout plan, motivation and guidance. It's also compatible with the H7 Bluetooth Smart heart rate sensor that will give you accurate heart rate analysis. The rechargeable battery will last up to four weeks at a time which is available with 6 changeable wristbands sold separately. Living an active lifestyle made fun and super easy.

Photo by: Youtube
6. Smartphone Alerting Bike Alarm
Get notified whenever your bike gets stolen with the help of this Smartphone Alerting Bike Alarm. It might look like a typical bike light which will attach to your seat post. But the built-in motion sensor will detect movement and will instantly send an alert to your smartphone via Bluetooth. You can also track the bike's location from the corresponding iOS app by using the alarm's built-in GPS. Alternatively, the alarm can be used as a standard bike light to notify drivers of your presence on the street while you're biking. The alarm is capable of notifying a smartphone up to a distance of 80' and includes a rechargeable battery which can last for up to two weeks at a time. Charging takes a time of two hours only via the included adapter. It's definitely a useful accessory for bike commuters.

Photo by: Hammacher
7. Cleatskins – Perfect for a Soccer Or Rugby Game
Heading for a soccer or rugby match sometime soon? Try out the Cleatskins for a better performance. These skins can easily slip over cleats and have been designed to accompany your footwear for games like soccer or rugby as well as for your wrestling shoes. They come with flexible CMR (Compression Molded Rubber) shell which can fit most cleated footwear. These Cleatskins are washable and come in two colors – red/black and yellow. You'll get them in various sizes that have been made to work on molded plastic/rubber cleats and metal soft ground rugby cleats. Keep your footwear protected without compromising on their quality anymore. All you need is a pair of Cleatskins and the zeal to play hard and give it your best shot each time.

Photo by: Voot
8. Closca Fuga
Closca: Most elegant and Convenient Foldable Bike Helmet. Red Dot Design Award 2015. With the helmet in your bag – Closca Fuga has the Most Efficient Foldable Helmet, becomes flat and reduces its volume by more than 50% and keeping safety as a must, it provides same impact absorption as any regular helmet does and exceeding the main safety standards worldwide. In addition, our helmet is the first on adding NFC connection with smartphones through a chip integrated on it. With Closca Fuga, you can share information with your helmet, such as take a public bike share, direct access to your clinic history or even make an emergency call to your specific phone number. Closca is not only a safety product; it is a fashion accessory with interchangeable and fashionable options. Last days available at Indiegogo with special prices.

Photo by: Design-milk
9. FireFly Running & Biking Safety Light Spurs
These FireFly Running & Biking Safety Light Spurs will help you increase your night visibility on the road. The lights are super bright and can clip onto the back of your shoe or shoe heel so that you are seen while you're jogging or walking in the dark. You can choose between the bright neon green or red lights which can last for up to 100 hours of continuous use. Once used, you just need to replace the battery to enjoy its power yet again. One single size has been designed for men, women and children. It could actually help in making your kids visible on the streets at night. They are so lightweight and form-fitting that sometimes you won't even know they are there. Just choose between the "always on" and "continuous flashing" modes and enjoy your night walks in the dark.

Photo by: The-gadgeteer
10. Lumos – A Next Generation Bicycle Helmet – Kickstarter Fully Funded
Have you ever forgotten your bike lights or felt invisible on the road? Never forget your lights again with Lumos, a next generation bicycle helmet with integrated lights, brake, and turn signals. Smashing through its $125,000 Kickstarter goal within just a few hours, Lumos is one of the fastest growing bicycle related Kickstarter campaigns ever, and it looks like its taking the biking world by storm! Its a new and innovative bicycle helmet that improves your visibility and ability to communicate to motorists around you while riding in traffic. Featuring turn signals and automatic brake lights that are built into the helmet, Lumos is for cyclists everywhere.

Photo by: Kickstarter
11. ShredLights
ShredLights are Headlights for skateboards that are easily installed, used, and removed. While skating home one night, Drew (project creator) hit what he argues was the San Andreas fault line, slammed, and spilt all of his 7/11 purchases. While limping home, a car came from behind and lit up the area in front of drew — illuminating the cracks that would have otherwise destroyed him. It was then he realized the need for this amazing new product in the lives of skateboarders globally!

Photo by: Thegadgetflow
12. Stamina Elliptical Trainer – Lightweight and Portable
Burn calories by pedaling while you work with the Stamina Elliptical Trainer. This is a lightweight and portable device which will enable you to tone your legs even when you're working. Those who go through a hectic work schedule often do not find enough time to head to the gym but with this trainer you can. It's an easy-to-use cardio and strength workout device that will bring the gym to your workplace. That too, in a lightweight and portable form factor you can carry anywhere you go. The trainer is easy to assemble and comes in adorable color combinations that will surely brighten up your workspace. Stay fit without compromising on your work schedule at all!

Photo by: Wayfair
13. Recon Jet Smart Eyewear for Sports and Fitness
Sports and fitness enthusiasts can now monitor their regular data with an amazing piece of wearable tech – the Recon Jet. It's a smart eyewear designed exclusively to deliver sports and fitness data instantly. The data is displayed just below your right eye so you would be able to focus your entire attention on your task without being distracted by the eyewear's information. Rugged engineering, advanced microcomputer and a suite of sensors goes behind making of this exquisite wearable. It will deliver live metrics but never let you break the flow of your activity and that's what makes it special. You can also connect third party sensors via ANT+ and upload your metrics on MapMyFitness, TrainingPeaks and Strava if required. To top it all, the instant access point of view camera will allow you to capture moments too.

Photo by: Techstylenews
14. Ding Bike Light
The DING bike light provides a level of high performance riding safety with its unique two-beam innovation. DING offers a commanding shield of light around you and your ride and once experienced, you will not want to ride at night with any other light; it is well suited to a wide range of riding styles. From training to commuting or down hilling in the dark, DING has you lit up. The DING offers innovative light patterns with its patented system of two separate dedicated light sources within the one light. The two independent light beams lets you been seen from all angles by other road users. It's a neat and compact design weighing in at only 110 grams with on-board charging and with up to 400 lumen of light power.

Photo by: Kickstarter
15. Buckshot Pro – 3-in-1 Wireless Bluetooth Speaker by Outdoor Tech
With the Buckshot Pro in hand, you'll get to enjoy a Bluetooth speaker, power bank as well as a flashlight from one single device. The speaker is a rugged build and comes in 6 gorgeous colors (black, gray, orange, red, army green and glow in the dark). For enjoying bigger sound impact, you can take advantage of the passive bass port. There's also an included bicycle handlebar mount accessory so that you're able to carry it during bike trips. It's even IPX5 waterproof and is a design you'll love to carry for your outdoor adventures.

Photo by: Interstatemtnco
16. TFT : A Total Body Workout You Can Do Anywhere
Cancel your gym membership and transform your body with an ultra-portable tension-based workout device. We've never enjoyed going to the gym. It's crowded, expensive, and hard to get an effective full body workout. On top of all that, we just don't have the time. We knew there had to be a better way, so a few years ago we set out to create a fun, functional, all-in-one device that would deliver a full body workout anywhere. As a former Division 1 athlete with years of professional training and coaching, I knew the key to a successful workout is putting muscles under tension. So that's where we focused. TFT uses a closed chain tension system so your muscles are under tension with every move. As a result, every exercise is a compound movement, keeping workouts shorter and more effective.

Photo by: Kickstarter
17. Sony Smart Tennis Sensor
By attaching the Smart Tennis Sensor to your racket, all your shot data are recorded and can be displayed in real-time on your smartphone via Bluetooth. Through the app screen, you can check the swing (shot) type, ball speed, swing speed, ball spin, ball impact spot and other data for every shot. All recorded data are stored on your smartphone and sorted by shot type. Play reports are automatically created so that you can look back and analyze your tennis game. From the more detailed screen, you can view your play data over time. The Live mode video function records each shot data together with actual video footage. This allows you to closely look at your shot data after you are done playing. In addition, you can learn a lot about improving your tennis by watching your form and shot placement in relation to your shot data. For data and video recorded using the Live mode video function, data for each shot can be played back in sync with the corresponding video. Various playback features are available: Video playback skip through to view different shots, shot replay, combined view of all shots for particular types of swing, etc.

Photo by: Technewstoday