Selling multiple products online is an amazing way to fill your wallet with money! And when you can partner with a big brand like Amazon, there is nothing to worry about. The Amazon Marketplace is huge. As per the stats, Amazon has more than 300 million customers worldwide.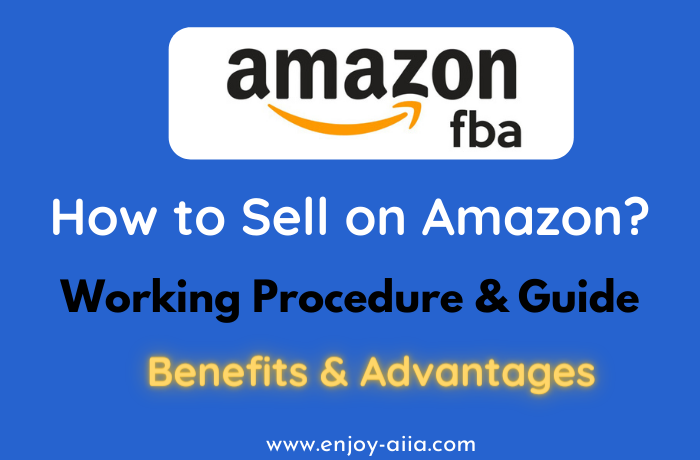 When there are a lot of customers out there ready to shop, there are a lot of opportunities for you to sell. But how to get started with Amazon FBA? What is the right way to start selling products through FBA?
You will find everything in this article. Also, the article covers some essential information that'll help you leverage your business on Amazon FBA so that you can earn better every month.
What is Amazon FBA?
Amazon FBA or Fulfilment by Amazon is a smart inventory system that helps you track the stored products, fulfill the orders, and provide amazing services to your customers. To use Amazon FBA, you need to create an account and agree with the terms and conditions of the website.
How Does Amazon FBA Work?
The way Amazon FBA works is really simple, and there is no fuss involved in the process.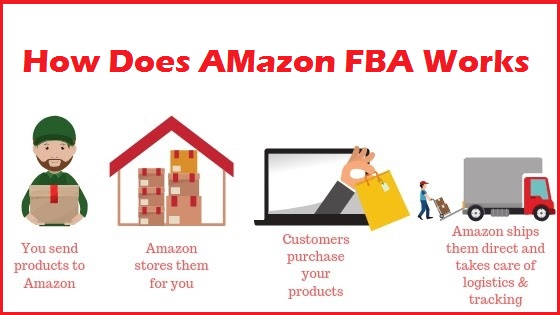 1. Send Your Products to Amazon Facility
Amazon has more than 100 warehouses spread across the United States. When you join Amazon FBA, the team explains to you the process to ship products to their facility.
2. Amazon Manages and Stored the Products
When you send your products to Amazon, they manage it at their end. After they receive the products, they will manage and store them in order to fulfill the customer requirements.
3. Amazon Ships the Products, When Someone Buys it
Whenever someone buys any of the products you sell from Amazon, they will dispatch it from the facility. You don't have to worry about packing and shipping the products, as Amazon will take care of it.
Furthermore, the customer care service is also offered by Amazon, and they handle the returns and refunds as well.
4. You Receive the Payment
You receive the payments every two weeks depending on the value of the products you have sold. You can always track the sales by logging in to your Amazon FBA account.
In a nutshell, you don't have to worry about anything rather than just improving the quality of your products or devising a strategy to get better sales.
When you join Amazon FBA as a seller, you need to pay a fixed charge every month as the storage and handling charge. Furthermore, Amazon also offers 24/7 customer service, and you can get in touch with their service reps to track down the orders and to have better clarity related to your account.
Benefits of Amazon FBA? Is It Really Worth It?
There are multiple benefits of getting started with Amazon FBA. Also, you can enjoy earning by sitting at your home, as the products are stored and shipped by Amazon itself. Here are a few benefits you will experience with Amazon FBA:
1. No Hassles of Shipping and Logistics
Have you ever managed a fulfillment center? If yes, then you'll agree that it's a daunting task and requires a lot of effort. But with Amazon FBA, there is no need to manage your own fulfillment center. Amazon will take care of storing and shipping the products, so all you need to do is keep working on the betterment of your products.
2. Easy Management of Returns
Selling hundreds of products every month means receiving a lot of returns as well. With Amazon FBA, you don't have to worry about the management of returns and refunds.
Everything will be taken care of by Amazon, and the customers will contact Amazon customer care to get their issues resolved.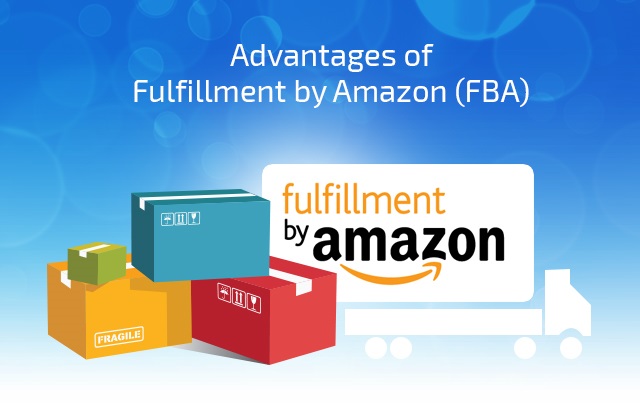 3. No Challenges of Storing the Products
There are no challenges in storing the products, and you don't have to rent a facility so you can save thousands of bucks every month.
Amazon will store and manage the products at their end, and all you need to do is continue with Amazon FBA and ship the products to their facility.
4. Quicker Deliveries
You might have ordered something from Amazon, and their lightning-fast deliveries need appreciation. Also, Amazon offers Prime Delivery which allows the users to receive their packages even quickly.
The customers ordering your products will receive them quickly, and there's nothing better than that!
5. Exposure to Multiple Other Channels for Better Selling
With Amazon FBA, you get exposure to numerous other channels where you can sell your products. Again, the products will be stored and managed by Amazon, so there is no need to worry about handling and to ship the products.
6. Downsides to Using Amazon FBA
Before I explain to you the signing up process or how to get started with Amazon FBA, it is essential to know about its downsides.
7. The Fulfilment Fee
Amazon manages your products, stores and ships them. But does Amazon do it for free? No! you have to pay a fulfillment fee to Amazon for every product you send to their warehouse.
8. Tracking Inventory Can be Hard
Tracking the inventory can be hard. It takes effort and time to understand the products available in the warehouse. Also, tracking the returns is a bit daunting, and you can expect to see more returns when working with Amazon FBA.
9. Storing Fee Can Empty Your Pocket
A long-term storage fee can empty your pocket! If some of your products sit too long in the warehouse, get ready to pay a bigger fee for them.
As managing the inventory is a bit challenging, so it may be hard to track which products are still in Amazon's warehouse.
How to Get Started With Amazon FBA?
Getting started with Amazon FBA is easy, just follow the below-mentioned steps, and you can quickly set up your account.
Step 1: Set Up an FBA Account
Click here to create an Amazon Selling Account. After creating an account, successfully log in to the Seller Central to complete the setup process.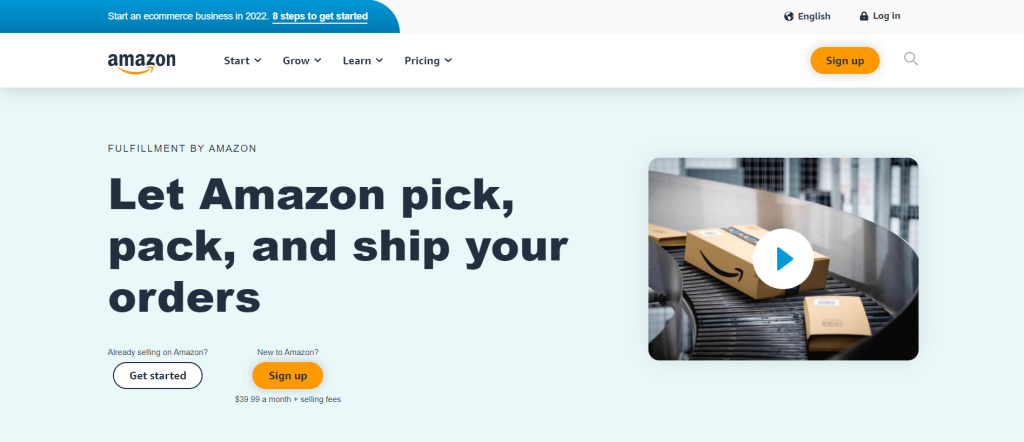 Step 2: Create a List of Products You Want to Sell on Amazon
After logging in to your Amazon Selling Account, start creating a list of products you want to sell. Specifying Amazon Inventory is essential as Amazon will be the seller of your products now.
Step 3: Prepare and Ship Your Products
Now prepare the products you want to sell through Amazon FBA, and ship them to their facility. Make sure to meet the Amazon packing guidelines to ensure that your products get accepted at the facility.
Also, it is important to know about the shipping and routing requirements by Amazon before you ship your products to their specified facility.
Step 4: Ship the Products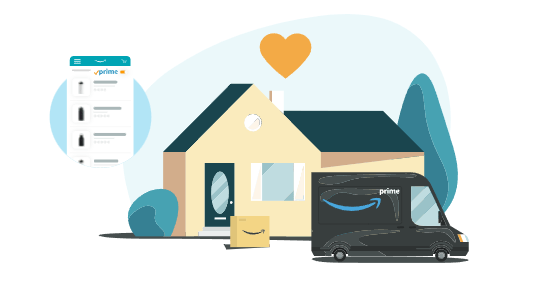 You will receive shipping ID labels from Amazon. Print them, and paste them on the packed boxes. Ship the products to Amazon, and you will see them available for purchase within a few days.
Things You are Responsible for When Working with Amazon FBA:
Most folks think that Amazon is responsible for everything after they join FBA, and it leads to lesser sales because they pay less attention to the business.

Here are the following things you are responsible for when working with Amazon FBA.
1. Creating a Product Listing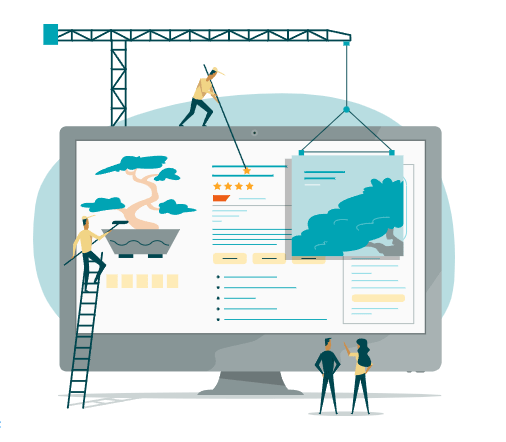 You have the freedom to sell almost anything that meets the Amazon guidelines. Furthermore, choose the only products that sell like hotcakes so that you don't have to pay a lot of storage fees.
2. Marketing and Advertisements
Amazon is only charging you for storing, shipping, and managing the customers, so the marketing and advertising are on you completely.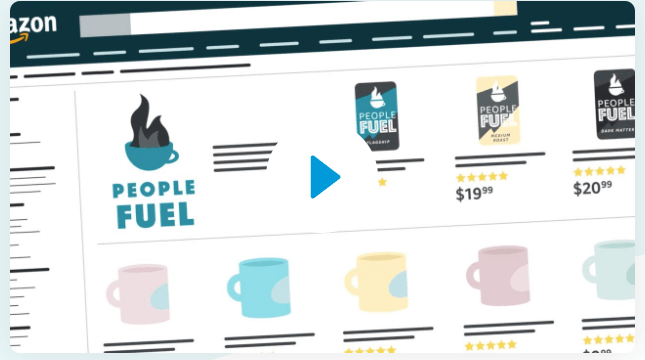 Also, selling branded products such as Nike shoes doesn't require a lot of marketing, but if you are selling customized products, then it is essential to market and advertise the products.
3. Keeping track of the Inventory
Keeping track of inventory is also a task that you have to take care of. Maintain a Google Spreadsheet that you can use to track what products you have shipped to the fulfillment center.
Are You All-ready to Start Selling with Amazon FBA?
Selling your products on Amazon FBA isn't that easy as you may think. There are thousands of products out there on Amazon, so it is important to have a strategy at hand. Here are some helpful tips that will help you sell better:
1. Research Your Competitors
Research your competitors and look for the strategies they are using to sell their products. These strategies will help you undermine their plans and showcase your products as a better option to the audience.
2. Make Product Bundles
Making product bundles help you sell more items in one go. Moreover, buyers find bundle deals more attractive since they get multiple things in a single package. Make sure to bundle the low-selling items with high-selling products to ensure that nothing sits in the Amazon warehouse.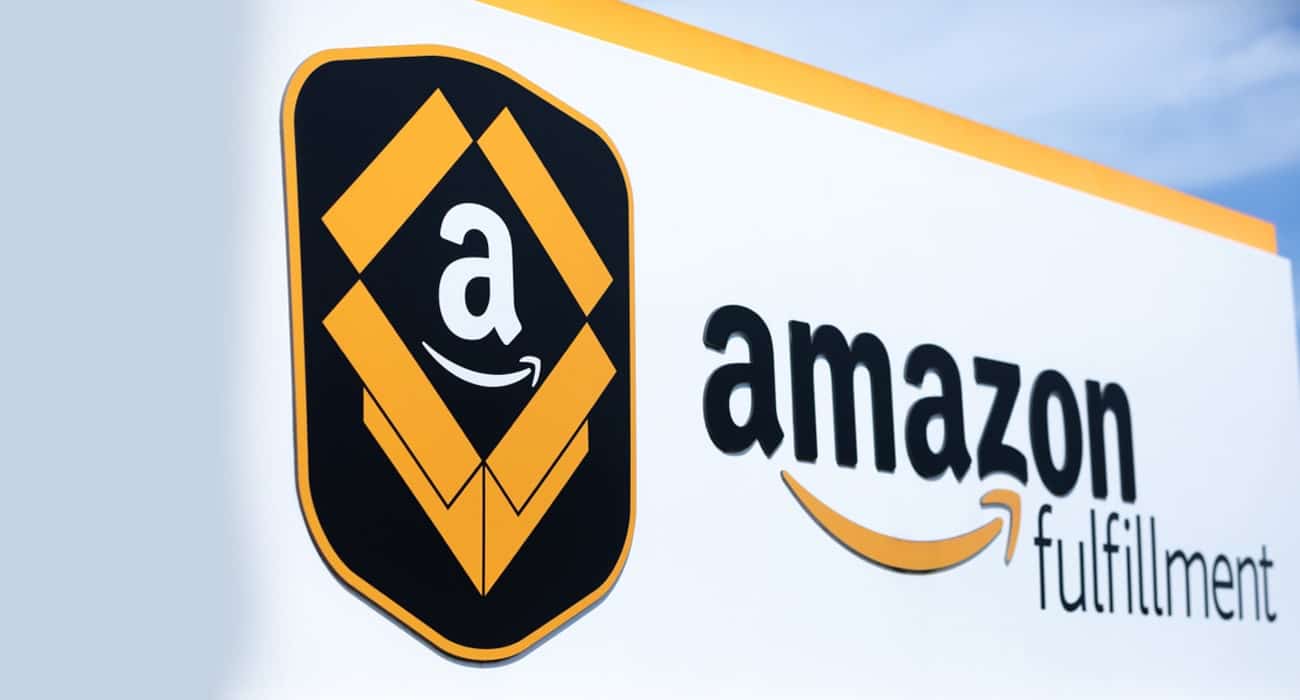 3. Use SEO Practices
Amazon has umpteen products available on its marketplace, so outranking the competitors need you to use SEO practices. Use tools like Jungle Scout or Helium 10 that will help you understand Amazon better.
4. Hire a Product Photographer
Products that look good sell better. Hire a product photographer, and upload some amazing shots of the products you are selling.
5. Always Answer Questions
Try to address the customer queries so that your potential customers get better insights about the products. If you don't have enough time to answer every question, hire someone to do it on your behalf.
Most popular Amazon FBA tolls:
Conclusion:
With this how to sell on Amazon guide, you can get started with Amazon FBA. Follow the article to get every detail about the marketplace, and start earning today.
Furthermore, always try to learn about the latest strategies to sell your products better. When you have better strategies, you not only rank well on the Amazon marketplace but also get more chances of selling your products. Got any questions related to Amazon FBA? Drop your queries in the comment box, and I will get back to you shortly.