As a prolific writer and content creator, I always research tools to optimize and scale output. This leads me to wonder whether Rytr's AI content generation capabilities truly help individual creators and teams simplify writing? Or is the quality still too inconsistent?
After extensively testing and implementing Rytr's AI assistant in my own workflow, I'm ready to provide a transparent user review assessing how it performs for real-world content needs.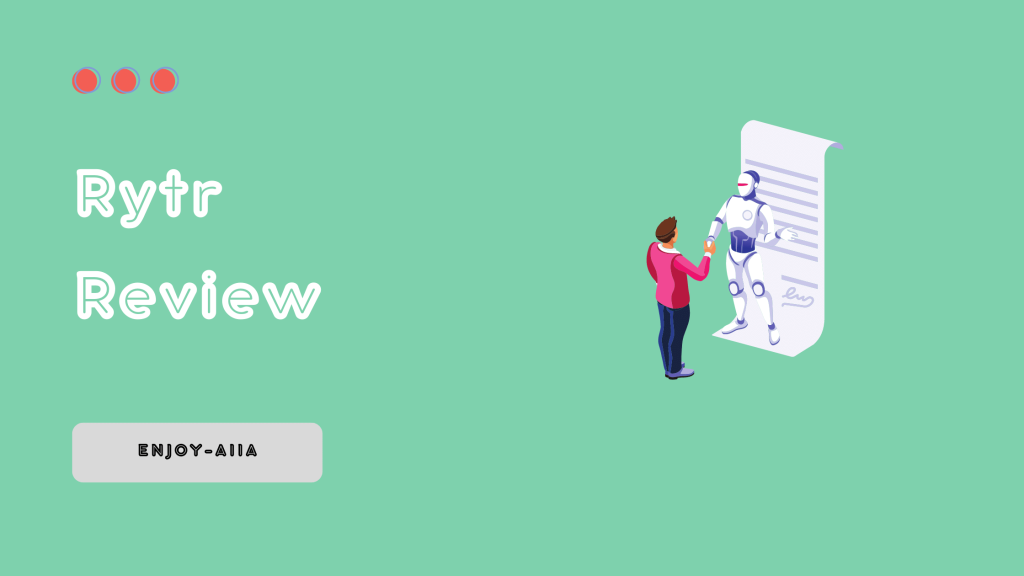 In this Rytr review, I'll give you my unbiased take on its upsides and downsides based on firsthand experience as a paying customer integrating its automation.
Let's cut through the hype and explore Rytr's current capabilities and limitations for creators!
Rytr Review: Honest Opinion
In this article, we have shared our experience with Rytr, so you can understand whether it is worth it or skip it! Let us get into the details below quickly.

The tool includes many valuable features that make it enjoyable during use. For example, you can tell it to write a paragraph based on a heading. You may quickly flesh out a decent article by combining this tool with the outline tool.
Furthermore, Rytr is artificial intelligence (AI) writing tool that generates website content, blog content, and many more. Designed to generate very engaging, relevant, and high-quality content in seconds, all for free.
Rytr can create high-quality material in seconds by providing just a few themes and concepts. It will use your instructions to complete a task that typically takes you hours in seconds. It also comes with built-in templates and outlines for any content you choose, and you may choose from a range of versions to fit your needs before settling on one.
Rytr Features: Explained!
The tool provides various services to users to acquire their trust and confidence and become frequent users. Take a look at some of Rytr's most notable features:
Beginner-Friendly User Interface:
The user interface for Rytr is straightforward. It's mobile-friendly so that you can curate content while out and about. There's also a popup and full-screen option to give you a more upscale writing experience.
Rytr is simple to use by anyone with a basic understanding of web technologies. Nothing in the software that guides you through the learning process or allows you to join any academy or club is unique or challenging.
Creates Content in Multiple Languages and Tones:
You can choose from various languages and tones during the content creation process, and as a result, you can write in any language and tone you like.
Team Management:
Rytr is a leading software platform for team collaboration. It enables you to manage team members and billing from a single account, making it ideal for enterprises of all sizes. Plus, your firm can be at the forefront of content development by offering your staff access to its robust capabilities! You can work on many projects simultaneously, allocating duties to each team member, making you even more productive!
SEO Feature Available:
Unsurprisingly, professional digital content authors and marketing gurus frequently use SEO writing applications, grammar tools, plagiarism checks, and other tools. Rytr has all the tools you'll need to stay organized as a content creator. You may forget about juggling articles from several sources by combining everything into one software program. The SEO analyzer helps you understand how postings will affect your website's SEO and article publication, where everything comes together for you.
Saved History:
History ensures that anything you're working on is always accessible. As a result, you won't have to worry about losing the content if you save it elsewhere. You can use the history to retrieve all of the generated content. However, as you continue to create more material, your past will grow, and you may have a horrible experience searching for a specific result in your history. In this case, a feature allows you to delete a specific history result.
Multiple Output Variants:
For your content, Rytr AI allows you to create various text versions. This function is beneficial if you frequently need to create many copies of the same content for various purposes, such as your website or blog. The free plan only allows one text version per topic and context, but premium plans allow up to five. These can be combined with Rytr's capabilities like smart-replacement tags, which automatically replace specific words in an article with synonyms. They are SEO-friendly and grammatically correct.
Creativity:
Rytr has launched a new feature called creativity selection, which allows you to decide the level of inventiveness for your generated text output. You can select a Low, Medium, High, Max, Default, or None creativity level.
Chrome Extension:
Rytr AI is a browser extension you may install on your Chrome browser. This software has numerous features, such as being extremely simple, quick, and impossible to achieve with conventional writing tools. Rytr also gives you access to their AI writing tool 24 hours a day, seven days a week, ideal for content creators who require an AI writing assistant who is always available!
How To Use Rytr?
Over the years, we haven't faced any significant issues with Rytr. The user interface is pretty straightforward.
You can use Rytr by:
You can request a Free Trial by signing up for it and choosing the language and tone you like.
Select your use case (blog post, email, video explanation, etc.) and provide some context information; include particular keywords, paragraphs, and various options to get started on your chosen material as quickly as possible. Rytr will generate material for you automatically.
Select 'Rytr For Me,' and you're done! Allow the tool to perform its job while you relax.
Rytr also provides a browser extension for any website, including WordPress, Google Docs, social media, and email.
Rytr Use Cases:
Rytr can be utilized to create a unique material that people will enjoy. Rytr's key feature is that it generates content that appears to be authentic, with little room for improvement in the final product.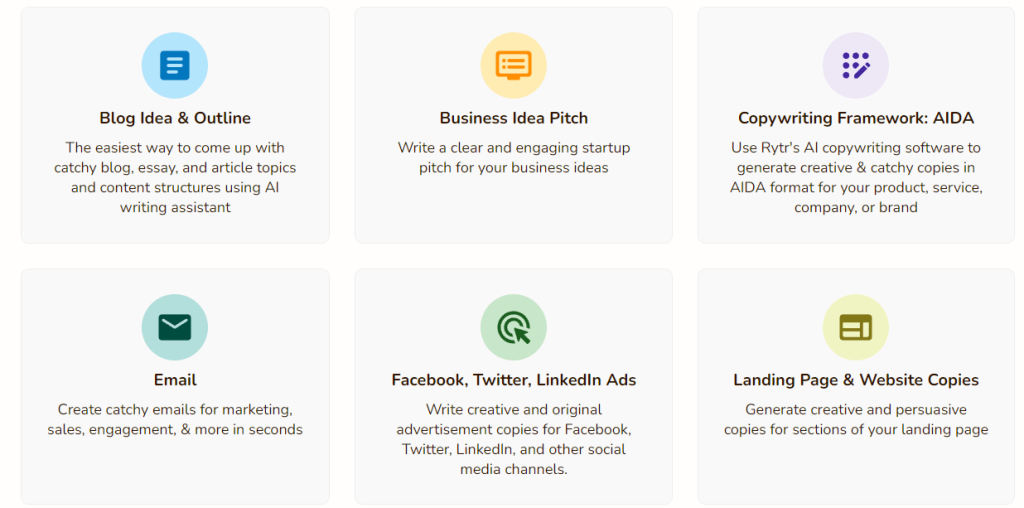 Rytr has over 35 use cases available for everyone, including the following examples of Rytr's potential applications:
Blog Idea & Outline
Blog Section Writing
Business Idea Pitch
Landing Page & Website Copies
Copywriting Framework: AIDA
Copywriting Framework: PAS
Interview Questions
Magic Command
Email
Product Description
Product Description (bullet points)
Job Description
Profile Bio
SEO Meta Description
SEO Meta Title
Facebook, Google, and LinkedIn Ads
Song Lyrics
Story Plot
Post & Caption Ideas
Tagline & Headline
Testimonial & Review
Video Channel Description
Video Description
Video Idea
Rytr Review: Pros & Cons
The benefits and drawbacks of employing AI-powered Rytr are listed below. Take a glance:
Simple to use interface
It supports a total of 29 languages.
Excellent Live Chat Support
Chrome Extension
Easy-to-use landing page creator
Built-in Plagiarism Checker
Provides an SEO analyzer
You can use proven copywriting techniques like the AIDA and PAS frameworks to develop high-quality content.
There is a limited and significantly fewer credit available on the free plan.
The user interface is intuitive, yet it might not be easy to understand for newbies.
The writing quality could be a little better.
Rytr Review: Pricing Plan
You can generate 5,000 characters monthly on the free plan and then subscribe to the paid version for unlimited usage – starting at $9 monthly. Rytr is one of the most cost-effective options, giving you total value!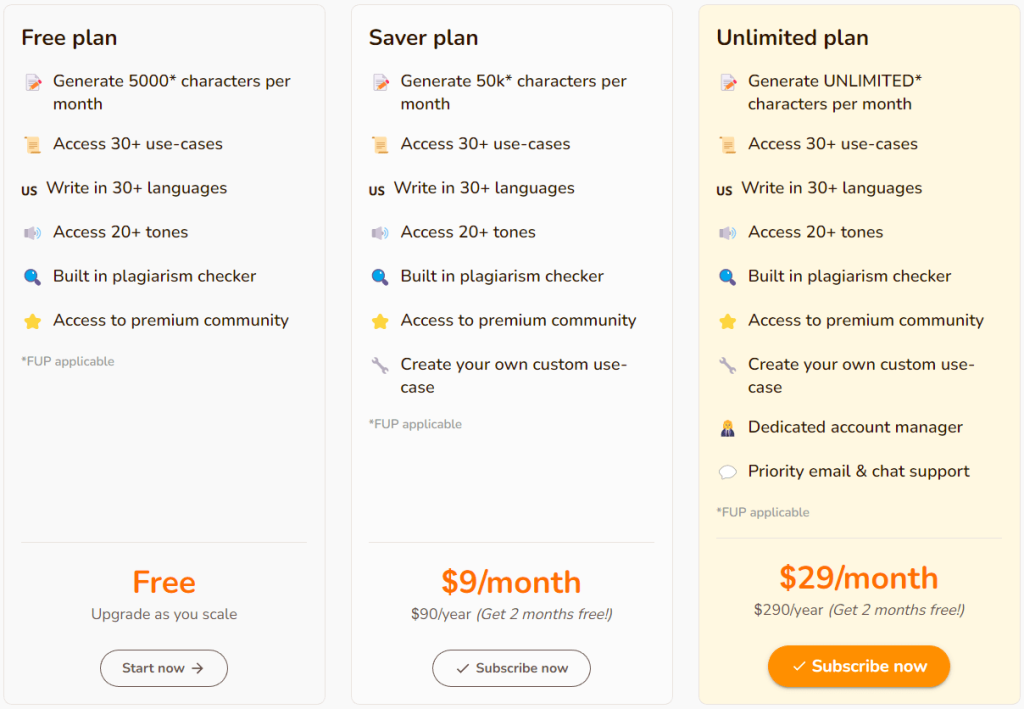 The free plan allows you to generate 5000 characters each month and gives you access to more than 30 use cases and 20 tones, allowing you to write in more than 30 languages.
The savings plan costs $9 per month and $90 per year with a two-month free trial. Apart from all the free features, it allows you to generate 50,000 characters per month.
Finally, the unlimited option costs $29 per month or $290 per year. It also offers a free two-month trial period. This package allows you to create infinite monthly content characters and all the other capabilities. Priority email and chat assistance are also included as a dedicated account manager.
Rytr is Worth Your Money?
Rytr is an AI tool that offers a unique approach to content creation. It helps you quickly and easily create high-quality content using its powerful AI writing generator. With Rytr, you can create any content from scratch or update existing content with the help of AI technology.
Rytr makes creating engaging and quality content easy without sacrificing budget or time. The AI writing generator will help you create meaningful and impactful posts optimized for search engines and social media platforms.
Rytr is perfect for businesses looking for an effective way to produce quality content quickly and those with limited resources.
So if you're looking for an AI tool to help you quickly and efficiently generate high-quality content, Rytr is undoubtedly worth your money.
How can you purchase/cancel your subscription in Rytr?
Rytr is an AI writing tool that helps you create quality content quickly and easily. It offers different types of content, including articles, blog posts, video scripts, email copy, and more. Rytr is an AI writing generator that can help you easily create new content from scratch or repurpose existing content.
With Rytr, you can generate high-quality text for any topic in minutes. To purchase or cancel your subscription to Rytr, go to the website and select the plan that fits your needs. Once selected, you can use the Rytr tool to create great content quickly and easily. You can also contact customer support if you have questions about canceling or purchasing a subscription.
Rytr Customer Support:
If you need clarification or want help from Rytr, you can contact its dedicated customer support team. A chat head is also available at the bottom right corner of its interface.
Although they don't have any chat support, so you will get a reply to your chat message within a few hours. If you don't need any assistance, you can easily access its knowledge base, but the cons of this knowledge base are that you have to do some digging for it.
Rytr, Who Is It Suitable For?
Everyone realizes the value of content when it ceases for small businesses. Content is what makes your company unique and helps you sell more things. Many people believe hiring and training high-quality content-writing people is essential for such a blog or website, yet this can be costly or difficult. You can buy credits at a very minimal price with trial periods and even after utilizing all their free trials. For new enterprises, the website pricing is inexpensive!
Rytr can be helpful to many people, such as:
Writers and bloggers
Advertisement Firms
Digital Marketers
E-commerce businesses
Social media pages 
Wrapping Up: Rytr Review (2023)
In conclusion, Rytr provides useful AI writing assistance and content improvements, but quality and stylistic issues persist. For quick drafts and ideation, Rytr delivers value. But consistently producing final-publishable long-form content or nuanced short-form copy remains a challenge where human creativity and judgment are still essential.
As the underlying AI continues advancing, Rytr shows promising potential. But for now, it is best used to complement rather than entirely replace skilled human writing.
Related Read:
Frequently Asked Questions:
Is Rytr better than Jarvis?
The main difference is that Rytr.AI creates ads and short-form copies. And on the other hand, Jarvis is used to creating long-form content. The drawback of Rytr.AI is that it doesn't provide SEO features.
Which AI writer is best in 2023?
Jasper is the best ai writing software, providing features like inbuilt templates, sound output, and long-form assistance.
Is Rytr good for SEO?
Rytr is an excellent tool for SEO. It lets you quickly and easily optimize your website for search engine rankings. Rytr's intuitive interface makes setting up and managing campaigns, tracking results, and creating reports easy.

It also includes advanced analytics that can help you better understand your website's performance and make informed decisions about how to improve it. With its ability to automatically generate backlinks from high-authority websites, Rytr can significantly increase your website's visibility in the search engine results pages.
Are AI content writers good?
AI content writers are becoming increasingly popular as they provide a cost-effective way of producing high-quality content. AI content writers can generate unique and exciting ideas while ensuring the content is accurate and up-to-date. They can quickly and efficiently produce content on any topic, reducing the time and effort required for manual writing.

Furthermore, AI content writers can also optimize existing content by incorporating relevant keywords, which can help increase search engine rankings.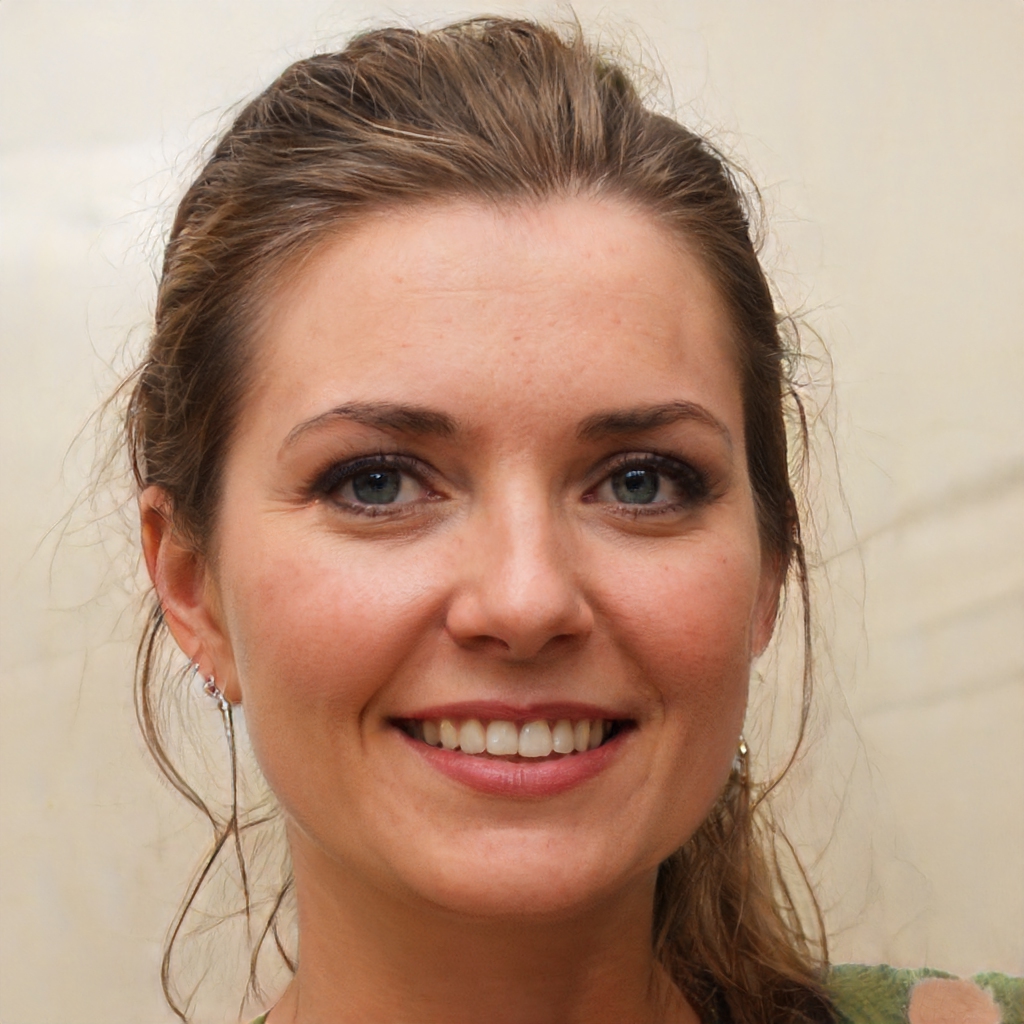 I'm a professor, serial entrepreneur and e-commerce expert with a passion for creating successful online business models. After achieving huge success in the Amazon FBA business, I decided to make it my mission to help my fellow sellers do the same through enjoy-aiia.com .