Jungle Scout works wonders for entrepreneurs who want to expand their business to Amazon and seek rapid growth. It is a great FBA tool to start your journey with. However, there are more tools than Jungle Scout, and deciding which one is the best could be hectic. After all, you will invest a great deal of money in it, and if you can reap the desired results, then what is the point?
Therefore, this article will bring you clarity over the doubts that you may have regarding Jungle Scout. So without lingering around, let's jump straight into a concise review of Jungle Scout and then see what deals it offers to you.
Jungle Scout Review: Brief Information & Guide
Jungle Scout is a third-party platform to understand the business operations on Amazon. Once you master the art of selling on Amazon, nothing can stop you from reaching heights. However, in order to do so, you will need a professional assistant, which is provided to you by FBA tools like Jungle Scout.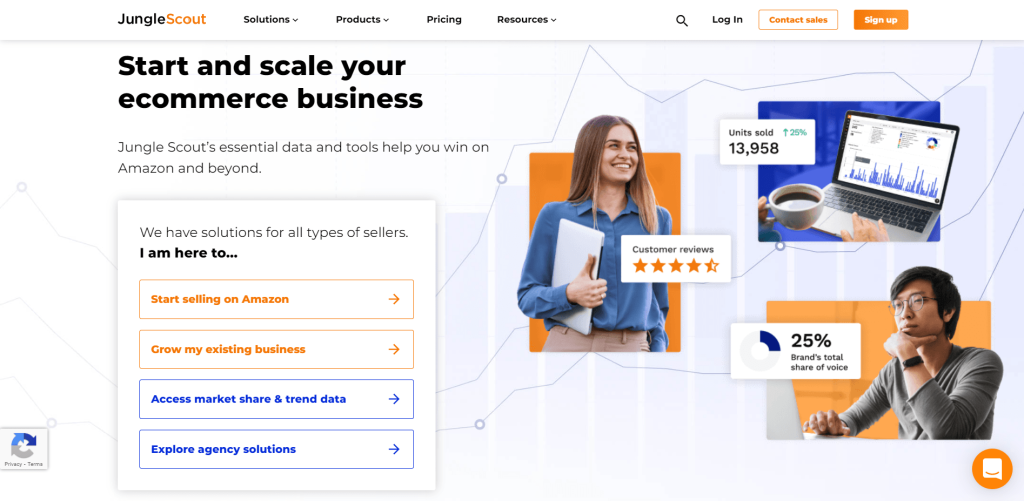 To put it in simple words, Jungle Scout will assist you through every step and obstacle that may arise while commencing the Amazon selling business. Moreover, it also gives you useful tools for doing the required market and product research. Furthermore, once you launch your product, you can maintain your inventory and manage many other things with Jungle Scout.
Jungle Scout Offers: Tools & Features
There is no doubt that Jungle Scout has everything which is needed to be successful in the Amazon business. However, you must be curious to know about the tools and features. If yes, then go ahead and read about the tools it has to offer below:
1. Niche Hunter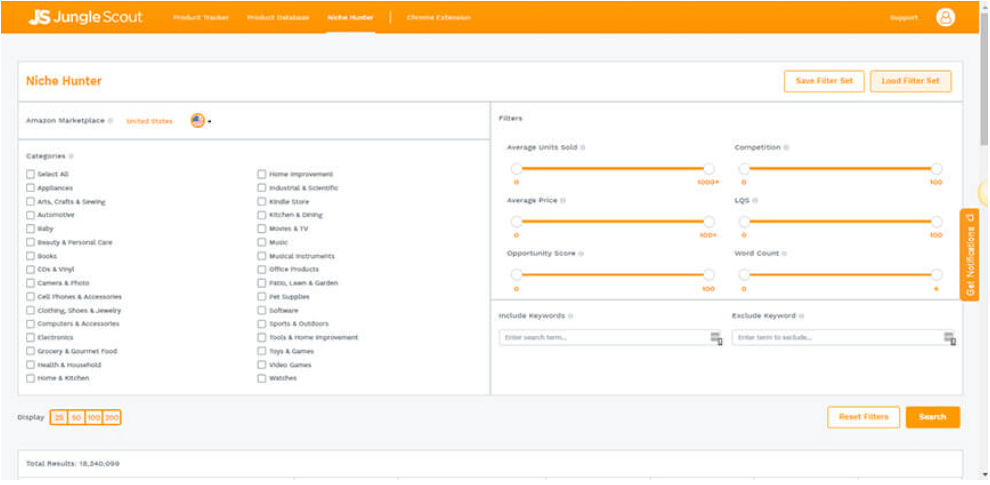 Niche Hunter is a feature that provides you with intel on your competitive products. You can get everything about the products and draw a vast comparison among them to see which product is leading the business. Once you find the leading product, all you need to do is make your product better than that product.
2. Product Tracker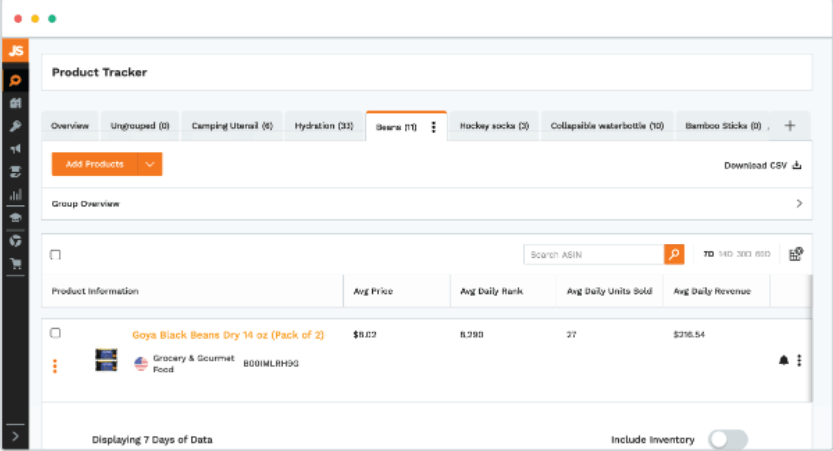 Of course, to analyze and study any existing Amazon product, you need a tracker to track the product which you want to look into. You can do so with Product Tracker, as it gives you plenty of filters so that you can get the exact product that you are looking for.
3. Product Database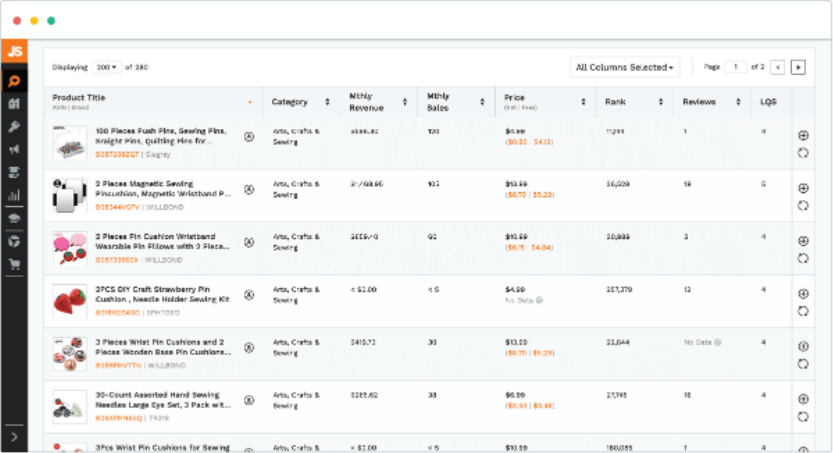 Once you have your hands on that particular product that you want to look into with the help of Product Tracker, you can run it through the Product Database. You will get the performance history, such as the revenue it has generated in the past few months and its demand in the market.
4. Supplier Database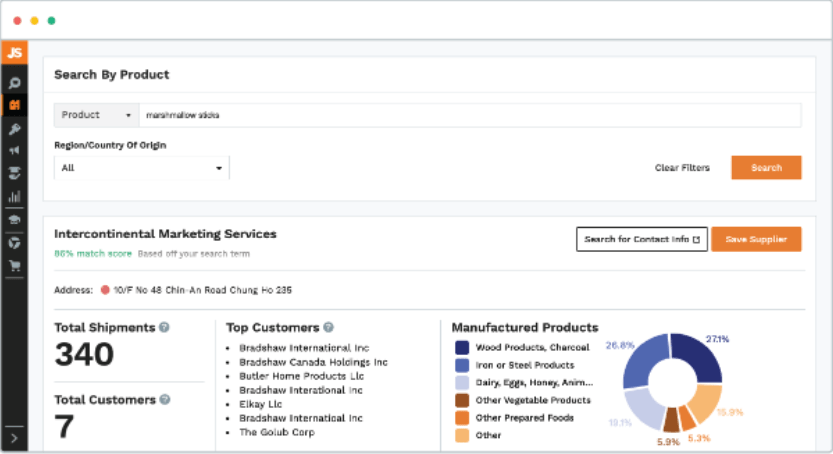 Supplier Database gives you all the significant information on the sellers. You can search for the product in the Supplier Database, and you will get a list of suppliers available for you. Moreover, you can go through their profiles to decide which supplier is fit for your product.
5. Keyword Scout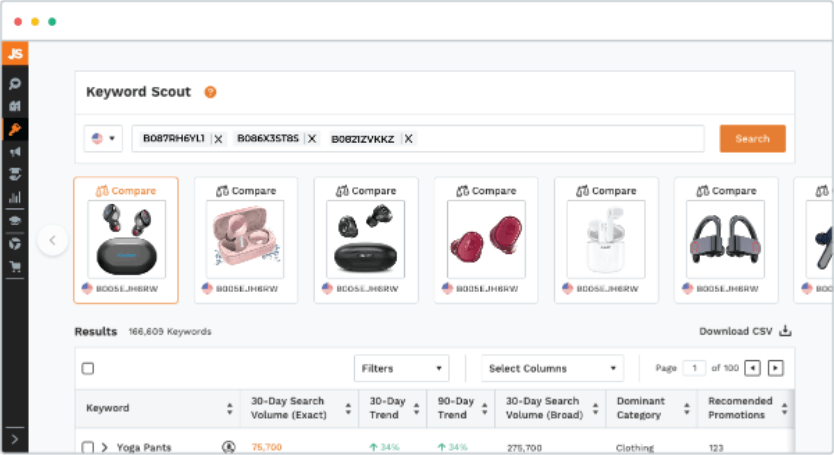 Keyword Scout helps you in hunting down the best-suited keyword for your product. It gives you intel on Amazon customers' keywords while looking for a product similar to your product's description. Once you get those keywords, you can choose the most popular one; this will improve the rank of your product.
6. Browser Extension: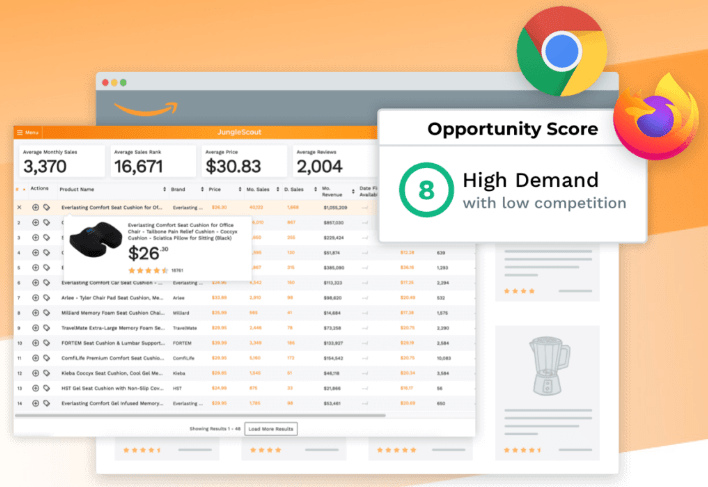 You can now add the potential of Jungle Scout on your browser by installing the Jungle Scout extension on Firefox or Chrome. The extension will directly get added to your browser so that you can validate your ideas as you browse on the Amazon catalog. You need to search for a keyword or product on Amazon and run the extension, and you will get all the insight on these results.
7. Sales Analytics: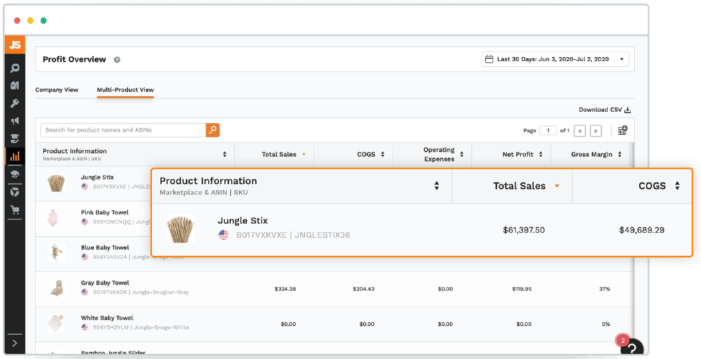 With sales analytics, you can track and organize all your Amazon sales data in real-time to focus on cost-saving strategy and profit-building to get more money on Amazon. Sales analytics helps compare sales over time with custom data range so you can understand how refunds, promotions, and other variables impact your bottom line.
Advantages Of Using Jungle Scout
Obviously, if you are using the most prominent FBA tool, then there must be some advantages to it. If you wonder what those are, stop right there as you need not think any further. The following are some major perks that you get by subscribing to Jungle Scout.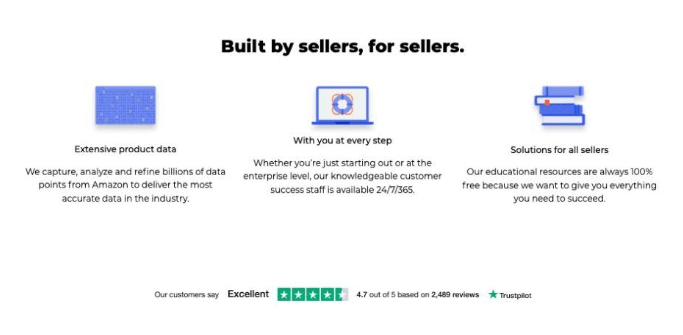 You get the suite of tools in one place that will assist you in market research and product research.
Jungle Scout is quite easy to use and has a user-friendly interface that is easier to understand. Therefore, it is time effective as you don't lose much of your time learning about the tools and features.
Predicting the unforeseen events in a highly competitive market could be a miracle, and Jungle Scout makes it happen for you. It provides you with such intel that you can easily predict your competitor's moves. You can always be a few steps ahead of your competition.
Its features such as Launch, Niche Hunter, and Listing Builder launch your product in such a way that it grabs a large amount of the initial sale, which is crucial to maintaining higher rankings.
Jungle Scout also provides you with an impressive list of potential sellers in your town so that you can easily start your business without any hassle.
Jungle Scout: Standard Plans & Packages
Before looking for discount and coupon codes, let's see what plans and offers are there for you. To give you a subtle idea of the plans and what's their use, we have explained them below: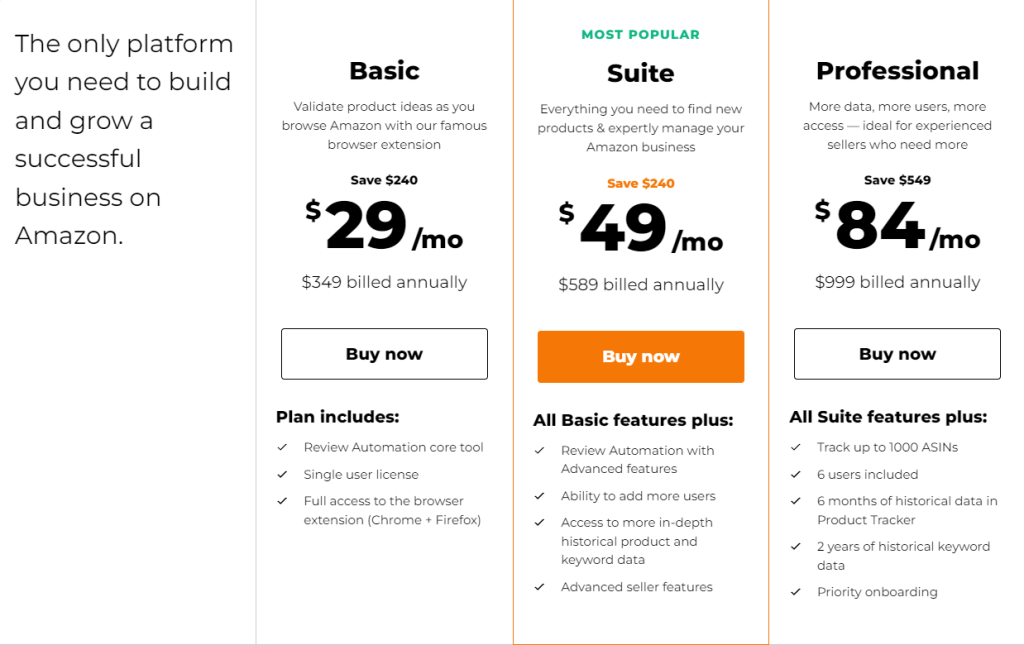 1. Basic
If you have just entered the game of online marketing and do not know anything about it then you should start with a Basic plan. It will guide you completely through all the stages of selling your product online on Amazon. This Basic plan costs around $49 monthly or $349 yearly.
Plan Includes:
Single user license.
Full access to the browser extension (Chrome + Firefox).
2. Suite
Once you have established a good business on Amazon, you will require some additional assistance for the growth of your business. Therefore, after the end of your initial experience on Amazon, you would want to switch to a Suite plan. This plan costs around $69 monthly or $349 yearly.
Plan Includes:
Review Automation.
Ability to add more users.
Access to more in-depth historical product and keyword data.
Advanced seller features.
3. Professional
If you are a pro at online marketing and know everything about it, it's time to acquire higher and more professional knowledge. The information and knowledge the Basic plan and Suite plan provide to you might not come in handy as you already know those things. Therefore, to go deeper into the business Professional plan is for you, which costs around $129 monthly or $999 yearly.
Plan Includes:
Track up to 1000 ASINs.
6 users included.
6 months of historical data in Product Tracker.
2 years of historical keyword data.
Priority onboarding.
Additionally, there are packages for people who prefer to achieve results at a particular time. For instance, its Start-up Suite package is for 3 months, Entrepreneur Suite package for 6 months and Freedom Builder Bootcamp package is for a year.
Jungle Scout: Coupon Codes & Discount
Note: Check out our Jungle Scout Discount Code here to save some extra bucks.
Jungle Scout does not offer any kind of coupons so far. However, it did decide to cut short the pricing of the plans as it was a bit expensive to invest in. Thus, a 50% discount was available on any plan you choose, which is quite amazing as now you will have to pay for half of the price which was initially there. But the twist is, that the application of discount is an automated process, and once you create your account, it gets applied automatically.

Hence, the time duration or expiry of this discount is still unknown. So if it does not get applied to your account, it could mean that Jungle Scout no longer offers a 50% discount.
Apply For Jungle Scout's 50% Discount In Simple Steps:
If you are up for the plans of Jungle Scout and want a 50% discount as well then follow the steps given below: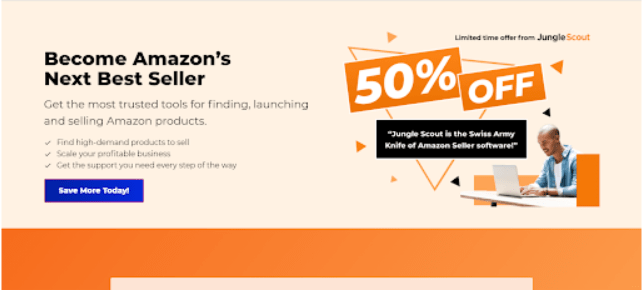 When you will scroll down on the page you will see an icon Get Started Now, click on that icon.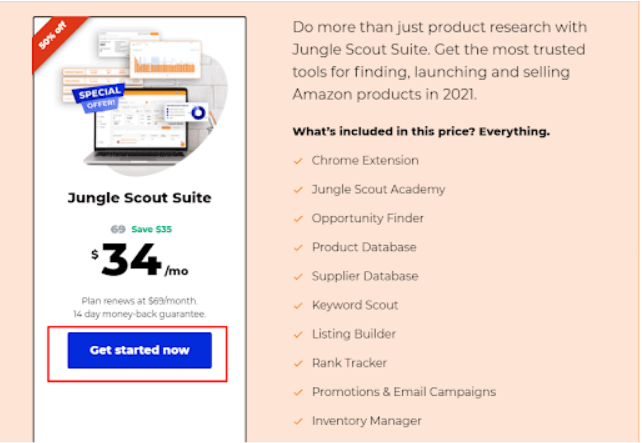 Now you will be asked to give your personal details such as your email address and input a password to create a Jungle Scout account. Enter all your information correctly.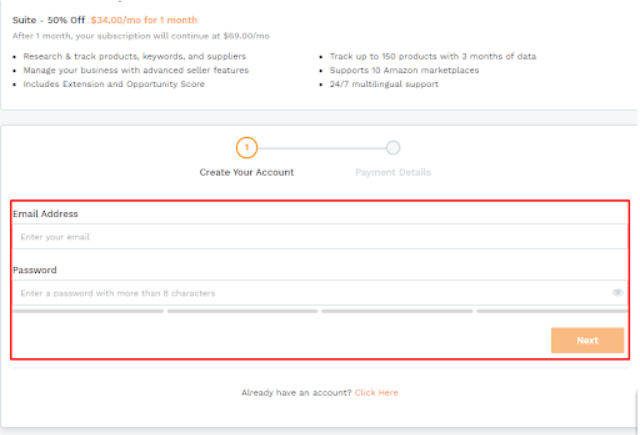 Now it will ask you to complete the payment by providing your payment credentials.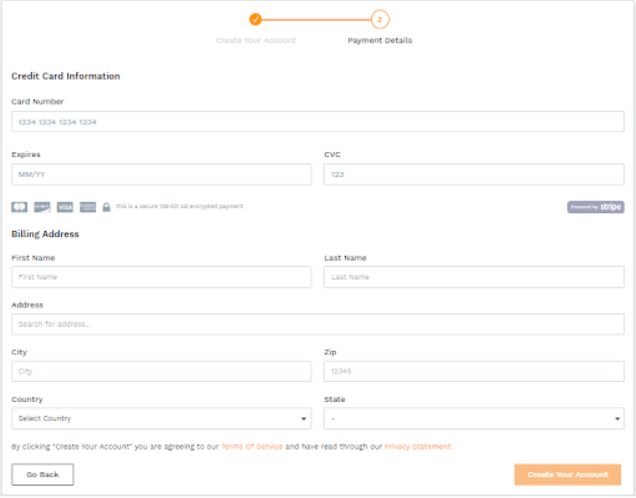 Once the payment is made, you are good to go! Make full use of the premium services of Jungle Scout to earn maximum profit.
Jungle Scout Affiliate Program
It is an Affiliated Program for those who want to earn from Jungle Scout. Also, it is a great way of making money and investing that money in subscribing to Jungle Scout. This way, you do not have to invest any extra penny.
Nonetheless, the Affiliate Program works, so you need to register yourself for it. Once you are registered, an Affiliated link will be generated for you, and people who purchase Jungle Scout's plans through that link will be considered your audience. Therefore, you will get compensation for it.
Pros & Cons of Jungle Scout: 
Here we have given the pros & cons of Jungle Scout. Let's get inside it.
Pros:
Provide Amazon revenue data and product sales.
You can easily find high-value product ideas.
Provide in-depth historical search volume of trending keywords.
Find out the most impressive keywords, which are easy and profitable.
Highly accessible supplier database
It predicts the product for future demand, which saves your time.
Find out competitive and market intelligence data easily.
Cons:
Little bit expensive
Need to provide more information about the suppliers.
Jungle Scout Alternatives:
It's no doubt that Jungle Scout is the best Amazon product research tool, but it's not the only tool on the market. So here we have listed some best Jungle Scout alternatives that you should try once.
1. Helium 10:
Helium 10 is one of the top-notch alternatives to Jungle Scout, it comes with more than 10 most powerful Amazon sellers specific, which makes selling on Amazon very easy and profitable. With Helium 10, you can easily find tools like x-ray, black box, magnet, and many more. To get in-depth information about Helium 10, then check out our Helium 10 Review here. 
2. Viral Launch:
Viral Launch is the biggest competitor of Jungle Scout, but it's not fair to say this one is better than that. Viral Launch provides a fully FBA launch service that includes managed marketing services, photography, and so on. So as you see, Viral Launch has a full marketing service. Its no doubt that this tool provides everything; to grow your FBA business. To know more information about Viral Launch, check out our Viral Launch Review here.
Related Read:
Conclusion:
Jungle Scout is one of the prominent FBA tools available out there, and the data and information that it provides are mostly accurate.
Therefore, relying on it for your business on Amazon could become the best decision of your life. Moreover, to have a proper launch of your product to achieve huge sales, you need a tool like Jungle Scout.
Frequently Asked Questions:
How Can I Apply For Jungle Scout's Affiliate Program?
To apply for the Affiliate Program of Jungle Scout, you will need to submit your application first. For that, click here and then scroll down until you see an icon in orange stating Get Started once you see it click on it and start the process of submitting your application for the Affiliate Program.
Does Jungle Scout Offer Any Coupon Or Discount?
Jungle Scout does not offer any sort of coupons, but it does offer a 50% discount on its plans from time to time.
Does Jungle Scout Increase Its Price After A Particular Time?
No, Jungle Scout only increases its price once your sale increases beyond a certain point. Once you reach that state, it charges you according to the sale that you have made.
What's the Best Alternative for Jungle Scout?
There are many Amazon FBA Tools, but when we talk about the best alternative, it's only Helium 10.