Many people are still wondering if selling on Amazon is worth it.
More than 60% of Amazon's profit accrued from third-party sellers. There has been a continuous increase in people selling on Amazon in the last couple of years.
The demand for online shopping has increased. So has the competition available on online selling platforms like Amazon.
While the competition continues to rise, many people can still benefit from selling on Amazon.
Amazon is the first place consumers go to when searching for specific products. This article will also tell you if selling on Amazon is still worth it.
First, we will start by telling you how to sell on Amazon.
How To Sell on Amazon
Selling on Amazon is not difficult. There are different ways or methods to sell on Amazon. You have to list your product on the Amazon website. Then you determine how you want to fulfill your orders.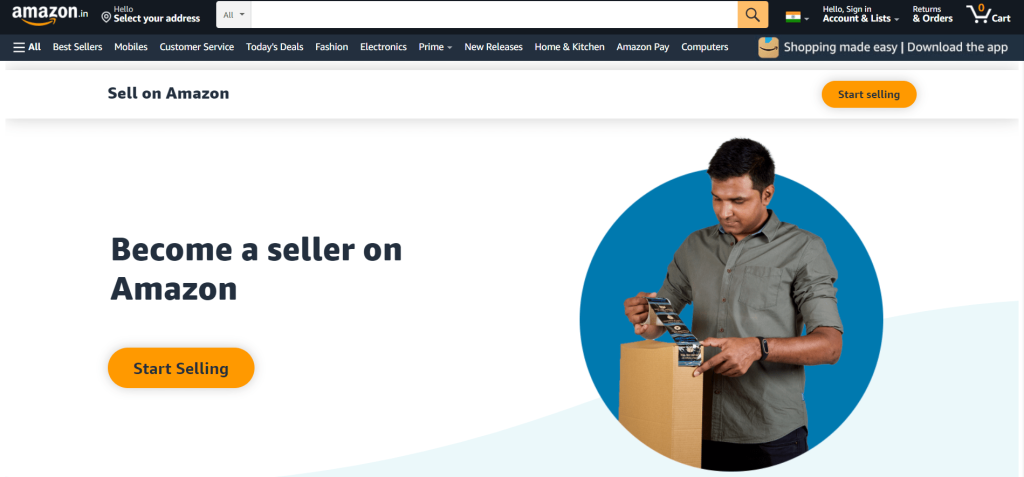 There are different ways to fulfill your orders. This will depend on the kind of agreement you signed with Amazon.
In some cases, they can handle part or all of your delivery while you pay for it. That said, there are different types of selling on Amazon. Here is a quick rundown of all the Amazon types of selling.
3P seller (Third Party Seller)
A 3P seller is someone who lists their products on Amazon and allows the Amazon search engine to direct buyers to their products. 
When the consumer or customer buys your products, Amazon takes a percentage of the sale as a referee cost.
Anybody who lists their product on the Amazon website can be referred to as a third-party seller.
Third-party sellers are divided into two. This division is based on how the product will be sent to the consumer.
Fulfillment by Amazon (FBA):
After listing your products on the Amazon website, you will send a shipment of your product to Amazon.
Amazon has fulfillment centers where they collect these products from merchants. They arrange and package them and then send them to the customers.

Amazon handles all the shipping involved and the logistics. The merchant pays for the cost.
The merchant also has to pay for a space in the fulfillment centers. The seller makes use of Amazon's shipping and logistics structure. They don't have to develop their own from scratch.
Fulfillment by Merchant (FBM):
Some merchants already have their shipping and logistics structure. They only want to exploit the Amazon search engine.
For the FBM selling plans, your product is sold on the Amazon website. Amazon then sends the shipping information to the seller or merchant. The seller then packages the product and sends it to the buyer.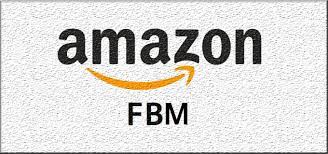 The seller does not have to ship their product to Amazon fulfillment centers. They also do not pay for logistics and shipping costs.
They just pay the referee course that Amazon requires for recommending buyers to their products.
First Person Seller (1P Seller)
Amazon sources its products or sources products from other sellers from time to time. These products are then marked as Amazon products. Sellers that deliver this kind of product are referred to as first-person sellers.
There is also an Amazon vendor program that reduces most of the costs from both FBA and FBM sellers. Although this is more difficult to get into.
Amazon Vendor Program
The Amazon vendor program allows Amazon to purchase items at a predetermined wholesale price agreed between Amazon and the vendor.
Once this product arrives, Amazon takes care of the listing, marketing, and shipping of these products to consumers who have bought them.
The Amazon vendor program is mostly by selection. If you've experienced an amount of success as a third-party seller, you can get invited by Amazon to join their vendor program.
They will also give you an Amazon vendor account to manage your business.
Advantages of Selling on Amazon
Over the years, Amazon has established itself as a place of choice for many sellers. They have also structured a predictable algorithm that you can exploit.
That's why selling on Amazon offers you a lot of benefits, and some of them include
1. Increase your sales:
As we have already mentioned, Amazon is the number one destination for many online shoppers. If you put your product on Amazon, you are granted more sales than you would ever get if you chose another e-commerce platform.
Selling on Amazon creates trust and integrity for your products. Amazon verification process will not allow you to sell substandard products. You will not also defraud your customers without delivering the products.
Most countries have a low penetration of e-commerce. Amazon is the ultimate e-commerce site because of the wild penetration of the website.
2. Build Your Customer Base:
While Amazon is not exactly optimized to help you build a selling list, you can still use it to build your customer base.
When someone finds your product online and buys it, you have access to their information.
Based on your user experience, you can influence such a customer to come back to buy more products.
With that, you can increase your customers, and they can even refer you to their friends
3. Sell Your Products Internationally:
Amazon sells products to over 100 countries. This increases your audience and allows you to export your products at a minimal cost.
With Amazon logistics and shipping, you can expand your market across different countries.
4. Lower Marketing Costs:
Amazon is structured to help you incur significantly lower marketing costs than other e-commerce platforms.
There are already millions of users who want to buy on Amazon. Because Amazon works like its own search engine, customers can do a random search and find your products.
While you can still run sponsored posts and marketing on Amazon, your product has a great chance of being found even when you don't.
You don't have to spend significantly more than your revenue to attract more customers when you eventually do.
5. No Shipping and Logistics:
When you use the FBA option, Amazon takes away all the shipping and logistics problems. You just pay a fraction of what you would have originally paid if you were doing it yourself.
This allows you to sell to anybody anywhere in the world. This puts your business at a great advantage. You do not need to do more than packaging and send your product to fulfillment centers.
Amazon has about 175 filament centers around the world.
Cons of Selling on Amazon
Here are some cons of selling on Amazon.
One disadvantage of selling on Amazon is the amount of competition.
Because of how easy it is to become an Amazon seller, many people have various products. These products can be similar to yours. There is high competition for keywords during marketing ads.
When you do not use ads, it might be difficult to find your product on the market.
You have to compete with Amazon's native products. If a buyer wants to buy a product, Amazon native products get recommended first before yours.
Selling and Logistics Fee:
Selling on Amazon will cost you a lot of your revenue. This face can be exorbitantly high, especially if you are not selling many products.
You have to pay a fee to sign up. You have to give up a percentage of your profit or total revenue when you sell a product through Amazon.
It can become difficult for you to make any profit on the platform.
Sometimes, the Amazon back-end algorithm can be difficult to understand. The challenge this brings is that it can be difficult to manage the orders.
This can lead to misplaced orders, and you might have to perform a refund for your customer.
Related Reads:
Conclusion: Is Selling on Amazon Worth it?
Despite all these challenges, selling your product on Amazon is still a very good option as a seller.
If you can sort out your product and determine your profitability, you can exploit Amazon's number of users. It can increase the reach of your business. 
There is nothing good that does not involve any challenge. It's important that challenges do not hinder you from benefiting maximally through selling on Amazon.