If you have been using Shopify for your eCommerce store but are tired of its drawbacks, you should consider switching to Shopify Alternatives. After all, how great it would be if you could get a better deal at a lower price and with various features! So, what do you think about it?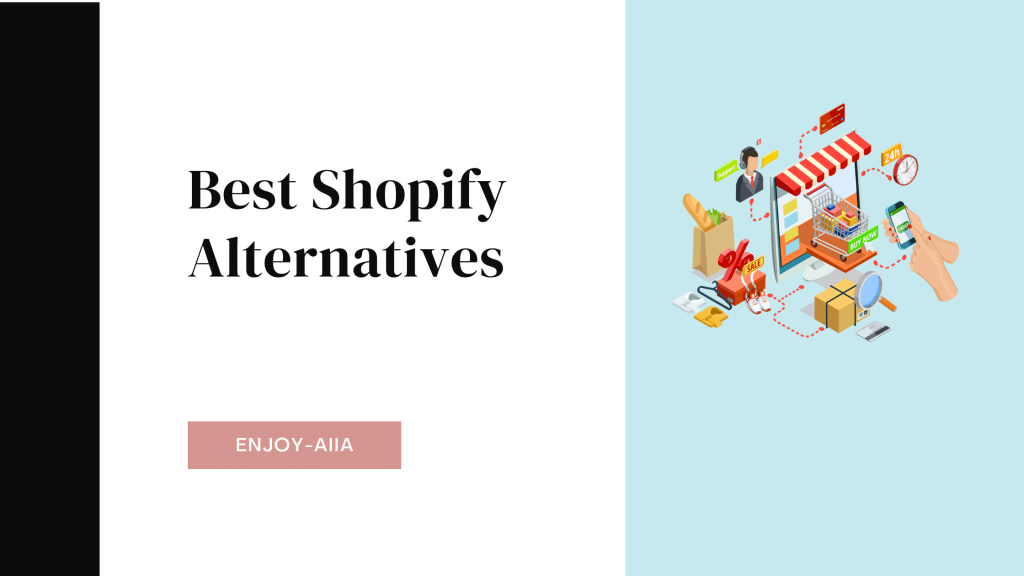 In this article, we have made a hand-picked list of 7 Shopify alternatives that are worth the switch. After taking a look at their features, you can decide which best suits the needs of your online store.
Let's dive into the details before you change your mind!
Shopify Alternatives: In a Nutshell
In case the primary reason for seeking an alternative to Shopify is the pricing, then this is the section you must pay utmost attention to. Here, we have enlisted all the alternative platforms we have suggested in this article, along with their prices and what they're best for. So you may have a sneak peek before getting into the particulars.
| Shopify Alternative | Why This? | Starting Prices for Annual Plans |
| --- | --- | --- |
| WooCommerce | One-time premium fee | Free |
| Wix | Wide variety of design templates | Free |
| BigCartel | Integrated with PayPal | $9.99 per month |
| Magento | Creative Freedom | Approx. $22,250 per month |
| Square Online | Integration with Square | Free |
| Volusion | Mobile Application | $31.50 per month |
| Sellfy | Digital Products Sales | Free |
Top 8 Shopify Alternatives
You might have already developed a bias toward one of the above-mentioned Shopify alternatives based on their pricing or features. However, we recommend you go through each of these properly before deciding. What if you find something more suitable?
#1: WooCommerce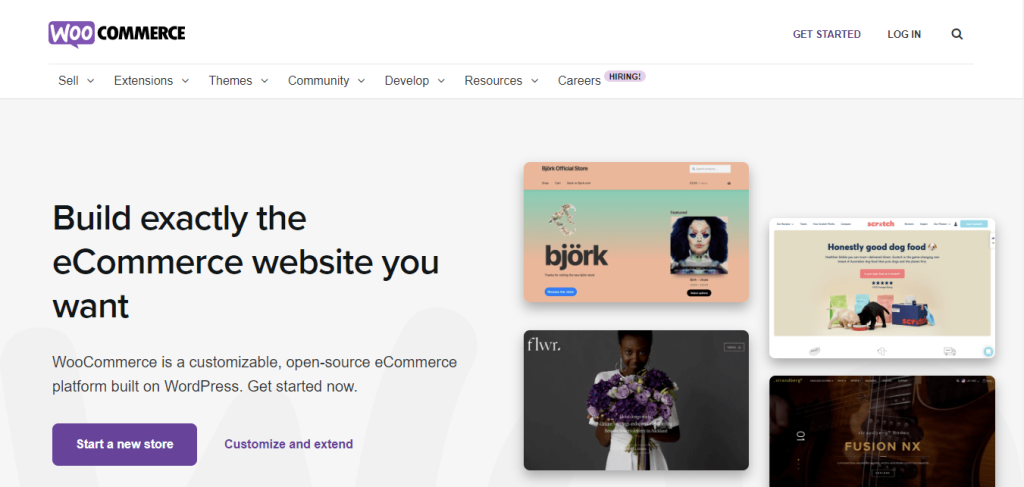 WooCommerce is an open-source, free platform that is great for website visitors' experience. You can always handpick some paid extensions to enhance your overall experience. However, if you don't wish to spend on additional paid features, you can continue to use the free plan. In fact, you can also build a site that is mobile-friendly. All you need to pay for is hosting.
Key Features
Apart from the characteristics mentioned above, WooCommerce has several features that make it widely popular, some of which are:
Seamless WordPress integration
Sell unlimited products
No transaction fees
Excellent customer support
Plenty of integrations to add more functionality to your business.
Where does WooCommerce Excel Compare to Shopify?
Several plugins and extensions
A higher value for money
Code-optimized for SEO
Pricing: You can set up a WooCommerce store for free and buy plugins and extensions according to your needs. The only expenditure is hosting.
#2: Wix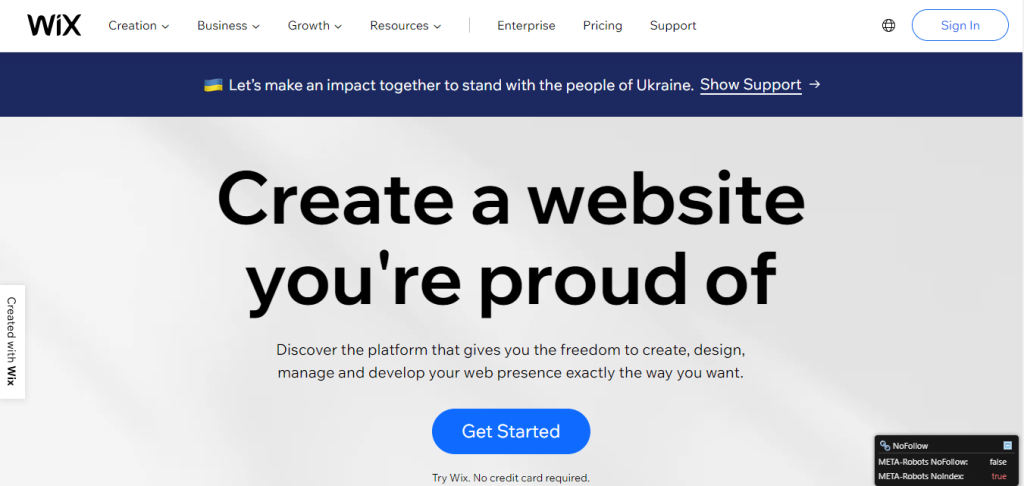 Wix has a beginner-friendly user interface, which makes it simple for any user to build a website. Moreover, it provides excellent business plans for companies that wish to run an eCommerce store. The smart editor of Wix makes it even better for all the users – customizing the website is easy, and one can choose from several theme choices.
Key Features
Includes marketing automation
Easy drag-and-drop builder
Robust Help Center
Advance customization to build your dream store.
Optimize your website for mobile within a few minutes.
Where does Wix Excel Compare to Shopify?
More than 800 design templates
A free store can be built
Has an onsite editor help
Pricing: Users can build websites for free, but eCommerce plans range between $27 per month and $59 per month.
#3: Big Cartel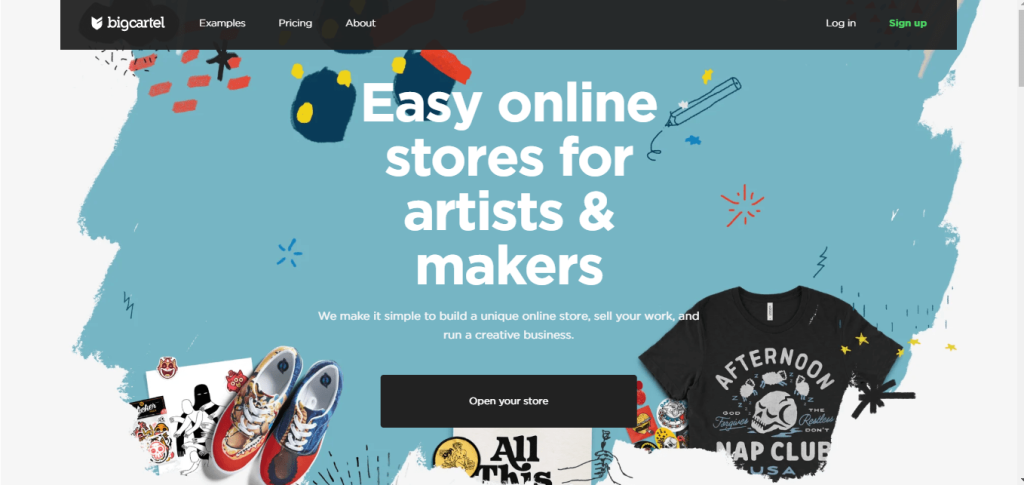 Initially designed for a specific audience comprising artisans, artists, and content creators, Big Cartel offers a pleasant aesthetic. Several features, like CSS and HTML customization, inventory tracking, unlimited bandwidth, and affordability, have made the website gain popularity among artists.
Key Features
No additional transaction fees
Integrated with PayPal, Facebook, and Google Analytics
Easy to use.
Real-time statistics to analyze how your website is performing.
Free customizable themes to make your website appealing.
Where does Big Cartel Excel as Compared to Shopify?
More affordable than Shopify
Free templates
Easier to use
Pricing: Big Cartel has three plans out of which the first is free, and the others cost $9.99/month and $19.99/month, respectively.
#4: Magento (Adobe Commerce)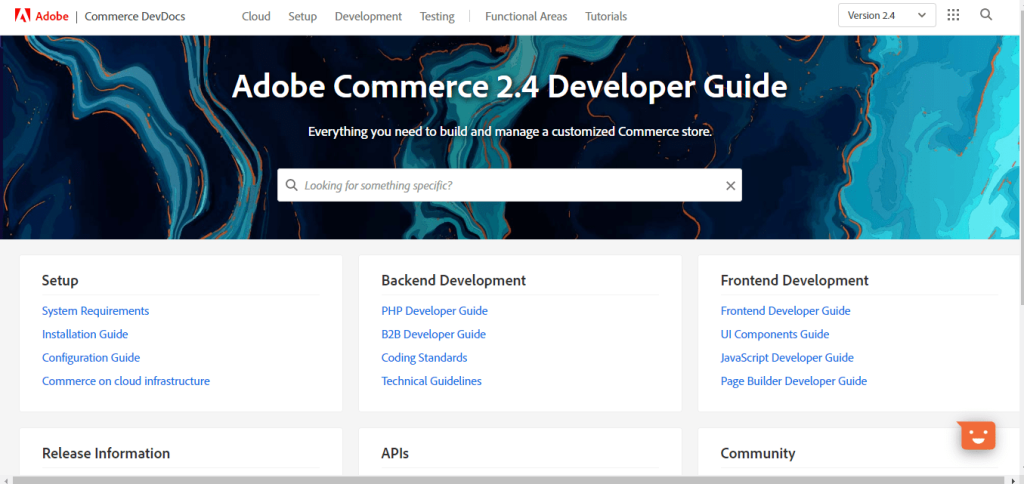 Acquired by Adobe in 2018, Magento is now known as Adobe Commerce. It provides Magento Open Source for small businesses and Magento Commerce for enterprises. The downloadable, feature-rich, and open-source platform is the most suitable for businesses that have programmers. If you know to code, you can make advanced customizations.
Features
Robust SEO tools
API for web services
No monthly service fees
In-built page builder.
Beginner-friendly user interface.
Where does Magento Excel compare to Shopify?
Offers creative freedom
Better for businesses with existing global audiences
Better for businesses willing to spend on design
Pricing: For Magento Open Source, the overall cost will be around $22,250 per year. The price for Magento Commerce and Commerce Cloud will be over 32,750/year, considering all the associated costs.
#5: Square Online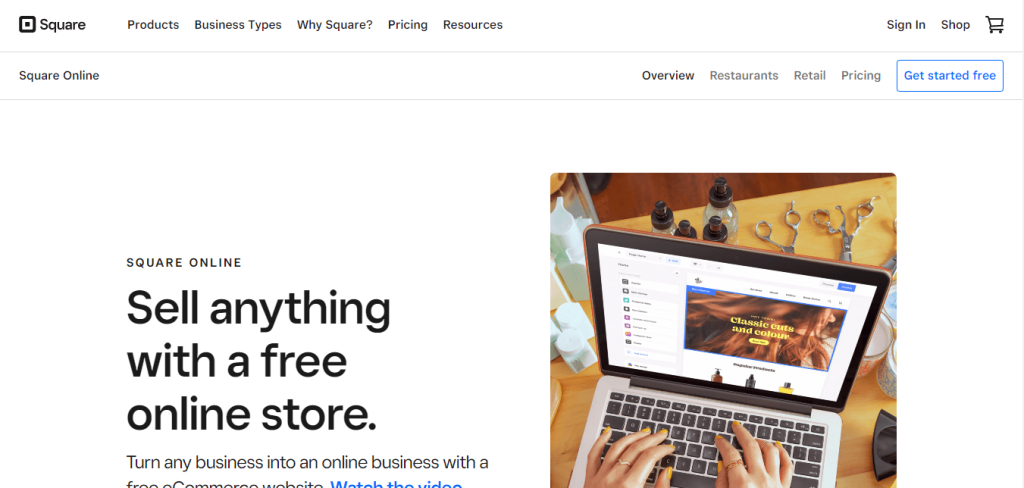 An eCommerce website builder by Square, Square Online provides an easy and quick way for business owners to build an eCommerce store. In fact, the platform provides a series of prompts to provide guidance to customers throughout the entire setup process. So even if you do not know to code, the platform will be greatly useful.
Features
Has a free plan
Easy to set up with no coding needed.
Direct integration with Square.
Seamless integrations with SEO tools, Google, and more.
Already built-in payment gateway to accept payments easily.
Where does Square Online Excel as Compared to Shopify?
No monthly fee
Best for the restaurant industry
Great for small-to-mid-sized retailers
Pricing: Square Online offers four plans, priced at $0, $12, $26, and $72 per month, billed annually.
#6: Volusion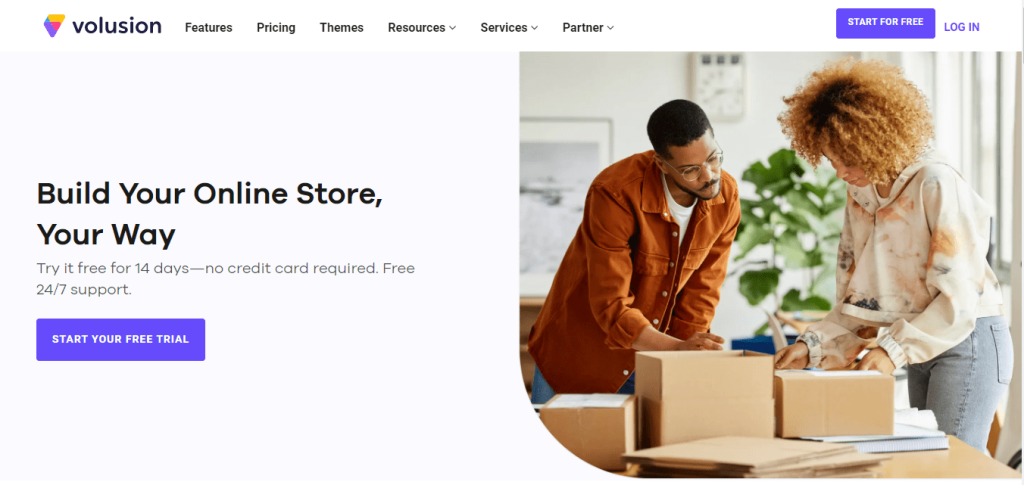 One of the most reliable alternatives to Shopify, Volusion is a cloud-based shopping card prominent among solopreneurs and small-sized companies. By choosing this, you keep all your application integration and hosting worries. Since the bandwidth is metered on the platform, you must ensure that you remain within limits.
Features
Several payment gateways
Numerous free, pleasant themes.
Instant tax and shipping calculations.
Inventory management to sell products with ease.
Built-in SEO management, CRM system, newsletters, and more.
Where does Volusion Excel Compare to Shopify?
No transaction fee
Unlimited product choices and variations
It has an excellent mobile app
Pricing: Volusion offers four plans, starting from $31.50 per month, billed annually.
#7: Sellfy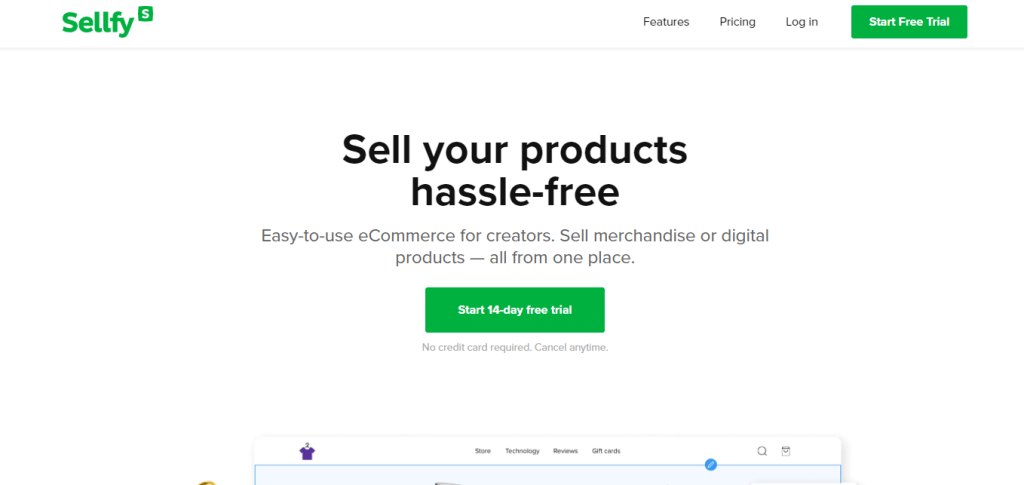 The eCommerce platform is driven toward the sales of digital products. It is thus best for artists that wish to set up a store to sell video courses, music, or illustrations. One common feature of Sellfy and Shopify is associated with the fees – both cloud-based solutions have a monthly subscription charge and separate credit card processing charge. 
Key Features
Offers a free plan
Great for sales of digital products
In-built on-demand print.
24/7 customer support to help you whenever you get stuck.
Simple copy-paste to add buy now to the shopping cart button.
Where does Sellfy Excel Compare to Shopify?
In-built email marketing
Zero transaction fees
Better checkout experience
Pricing: Sellfy offers four plans starting from $0, going as high as $119 per month, billed annually.
#8: Squarespace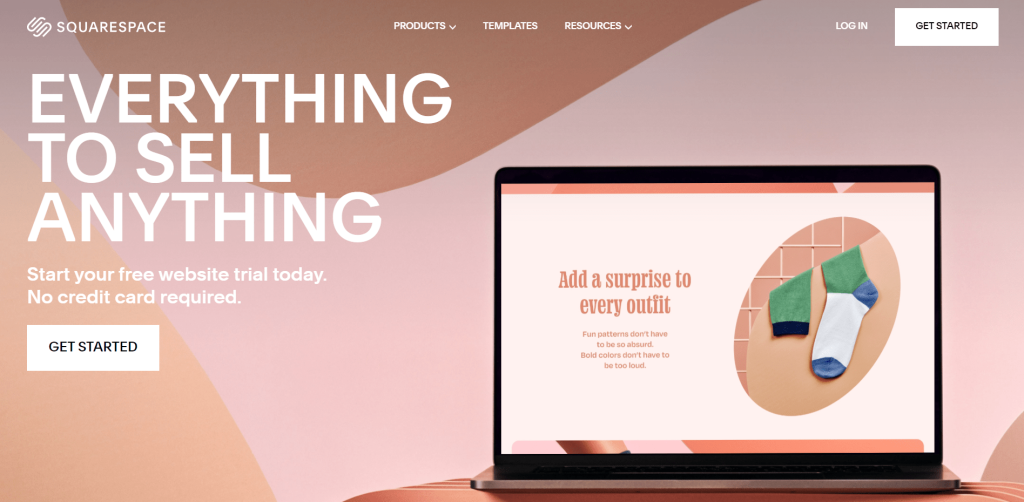 Squarespace offers a very advanced and robust website builder and a huge variety of themes and templates. We have taken a look at how Squarespace work for eCommerce site then we find that it really offers robust features such as an inventory system with amazing eCommerce-specific design. As a result, a builder that makes your product shine, and provides customers a great idea about what they are buying before clicking the buy button.
Key Features:
Sell digital content
Sell services
Limited availability labels
Inventory Management
Store Manager Permision
Custom Forms for Products
Checkout on your domain.
Where does Squarespace Excel Compare to Shopify?
It has commerce extension and connected services
Calculate tax rates
Automatic text wrapping
Pricing: The pricing range of Squarespace is between $23 per month to $65 per month. 
Related Read:
The Bottom Line
In this article, we discussed the features and pricing of the seven best Shopify alternatives. We further outlined why these alternatives are better picks as compared to Shopify. So if you are planning to start an eCommerce store on another platform, we recommend you consider the above pros for each alternative.
Do not forget to check the requirement of a coding expert for the platforms you shortlist. If you do not know how to code or do not have an in-house programmer, choosing a platform with a beginner-friendly UI is better since hiring a new programmer can further increase the costs.
We hope our list of Shopify Alternatives was helpful. So, which alternative are you picking? Let us know in the comment section below!
FAQs On Shopify Alternatives
Is there a free alternative to Shopify?
Several eCommerce platforms allow users to build online stores for free. Some of these include Wix, Big Cartel, and Square Online.
Which is the best eCommerce platform?
Numerous eCommerce platforms have proven to be among the best, including Shopify, Wix, Square Online, and Sellfy.
Is Shopify better than WooCommerce?
Shopify and WooCommerce have different features, each of them good in its way. In case you are looking for a more affordable solution, you should go for WooCommerce.