Are you an Amazon FBA business looking for the best keyword research tool? If so, you should consider the two leading tools: Jungle Scout and Helium 10. Both tools provide excellent value to Amazon sellers, allowing them to efficiently conduct product and keyword research to gain insights into their target markets.
Additionally, both can help with review ratings to get your product listed higher in search results. In this article, we will compare Helium 10 vs Jungle Scout and look at each one's features and advantages. With that said, we are bringing you everything you need to know! So if you're wondering which one to get for your Amazon FBA business, read on!
Quick Comparison Table:
Helium 10 vs Jungle Scout – Overview
Helium 10 and Jungle Scout are the main leading Amazon research tools. Both are designed to help you find profitable product ideas and put your Amazon product research on autopilot. Helium 10 offers advanced features such as search volume, keyword tracking, and analytics, while Jungle Scout estimates monthly sales and revenue figures, bestseller rankings, competitor analysis, and more.
In this post, we have given an in-depth comparison between Helium 10 vs. Jungle Scout. So let's get inside it.
1. Helium 10 Overview
Helium 10 is software built exclusively for Amazon users. It is a complete suite with a wide assortment of tools and features to help anyone thrive on the platform. Primarily, it focuses on Amazon FBA Sellers.
It allows you to conduct a keyword search by finding higher-ranking keywords. You can keep track of the competitors and spy on them to understand their strategies. Furthermore, there's an option to identify the trends and what makes a product so trendy. More importantly, you can thoroughly optimize your product and its listing to raise the ranks.
To know more about Helium 10, check out our in-depth Helium 10 Review here.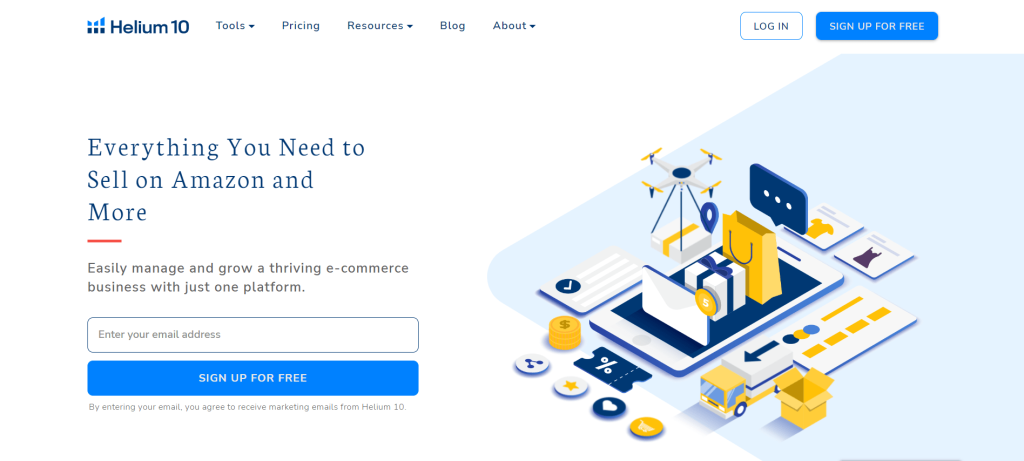 Primarily, Helium 10 came with around 10 tools that helped users. Over time, more tools were implemented according to technological advancements. It's like having a full-fledged professional platform for you to become an excellent Amazon seller.
Correlatively, you would have to invest time attending tutorials or learning through the database full of articles and videos. That will enable you to grasp the tools and use them optimally. The most striking aspect of the tool is that it allows you to change your methods according to the goals.
Key Features Of Helium 10
Complete keyword research with an organized spreadsheet for ease of research
Provides data-driven strategies according to the goal or objective (AI-integrated)
Reverse-engineers competitor's strategies to figure out keywords and other tactics
Black Box features enable you to find products with high demand and low competition.
Includes cumulative data of the misspellings and another relevant content search for proper strategies
Refund Genius prevents you from losing and might even assist in making profits.
Jungle Scout Overview
Jungle Scout is a partial suite like Helium 10. However, it is more user-friendly and intuitive. While Helium 10 has various tools and features, Jungle Scout keeps it easy to use and understand. It is gradually rising in the rankings and has become one of the best for its competent market research expertise. Overall, it is not only great for Amazon sellers but also for affiliate marketing.
Want to know more about Jungle Scout? If so, then check out our in-depth Jungle Scout Review here.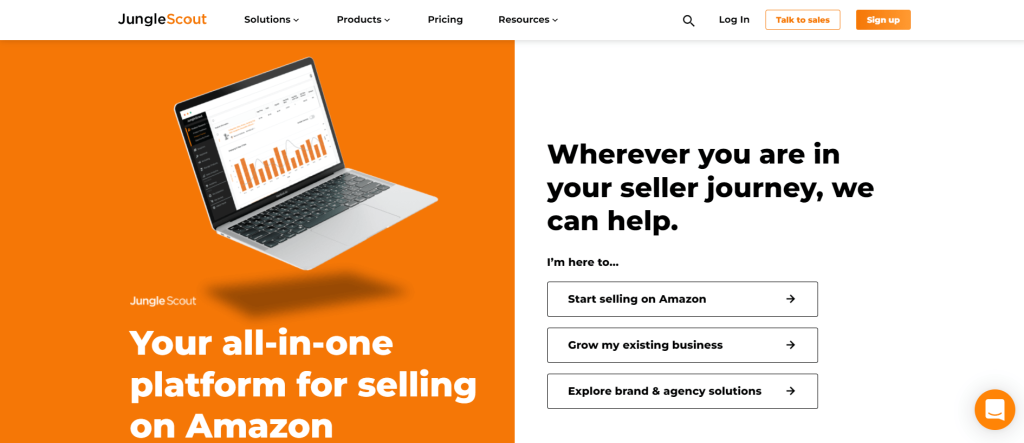 You gain access to various tools and features that bring you in-depth analysis of the product, trends, keywords, and relevancy. It brings you the ranking of the best-selling products, reviews insights, and how well the competitors' tactics worked. However, the most striking aspect is that while Helium 10 is a complete suite, Jungle Scout is divided into two full-fledged apps.
You get a web app that becomes your hub for using Jungle Scout, and you have a Chrome Extension. Both of these will assist you in growing the Amazon business.
Key Features Of Jungle Scout
Compares various products to bring you ranking (with the winning product)
Provides complete insights into the product, including sales history, reviews, price, and more.
Niche hunter would enable you to explore product categories and find the right one.
Keyword research and a unique approach to scoring them for most effective ranking
Relevancy ratings to ensure you have the proper optimization according to SEO and other widespread keyword integration
An extensive product database with access to all of them for better market research
Helium 10 VS Jungle Scout: Features
We could go into the in-depth analysis of each feature, tool, and option available. However, you get many similar features and tools with both of these. The names might be different, but the function is the same. So we decided to save you some time with a quick overview rather than expanding on it for no reason. Here is a quick rundown of the standard features: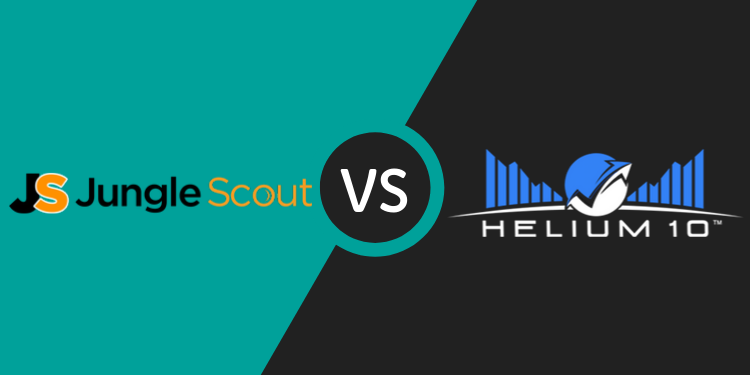 Black Box vs. Product Database: Both provide you with a list of products with proper information available on Amazon
Both reverse engineer keywords provide insights regarding Keyword usage and ranking. You get the list in both of them.
You get insights regarding sales, advertisement performance, and competitor strategies.
It is easier to review your performance and curate new strategies.
Both offer chrome extensions with similar functionalities.
Unique Features Of Jungle Scout
Two specific features stand out in Jungle Scout that Helium 10 doesn't have.
1. Supplier Database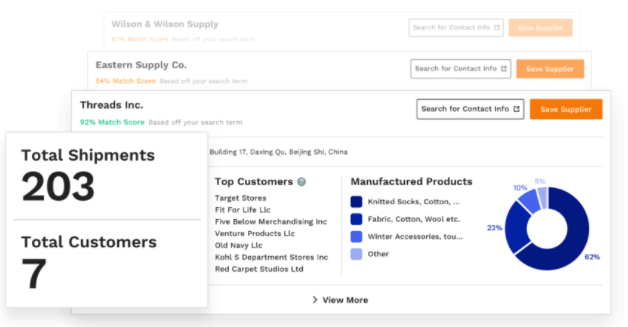 A supplier database allows you to find verified competitors or sellers on Amazon. You can spy on them and follow each strategy or move effectively. The option is available right on the dashboard for you to use.
2. Giveaway Platform
If you're launching a new product or seeking promos, Giveaway offers various ideas and options. It makes things easier for you to boost sales right off the bat. You can even curate it to meet the sales.
Unique Features Of Helium 10
Like Jungle Scout, some Helium 10 features are exclusively available for users. These are the ones that will help you understand the distinction between the two.
1. Refund Genie
You will find it beneficial if you need help learning how to get your refund for the losses, especially product damage. Refund Genie helps you find errors in Amazon and showcases the proper method to get your refunds.
2. Competitor Keyword Spy
This feature brings you analysis not only of the SEO and keyword strategies but organic endeavors, as well. Hence, you can check out the competitors' PPC campaigns, advertisements, and other organic integration to see where you stand.
Helium 10 vs. Jungle Scout – Accuracy
Both tools rely on data to provide insights and strategies, so learning about their accuracy regarding the task is indispensable. Of course, both offer the highest accuracy in similar tools. Here's a quick rundown on each one:
1. Helium 10 Accuracy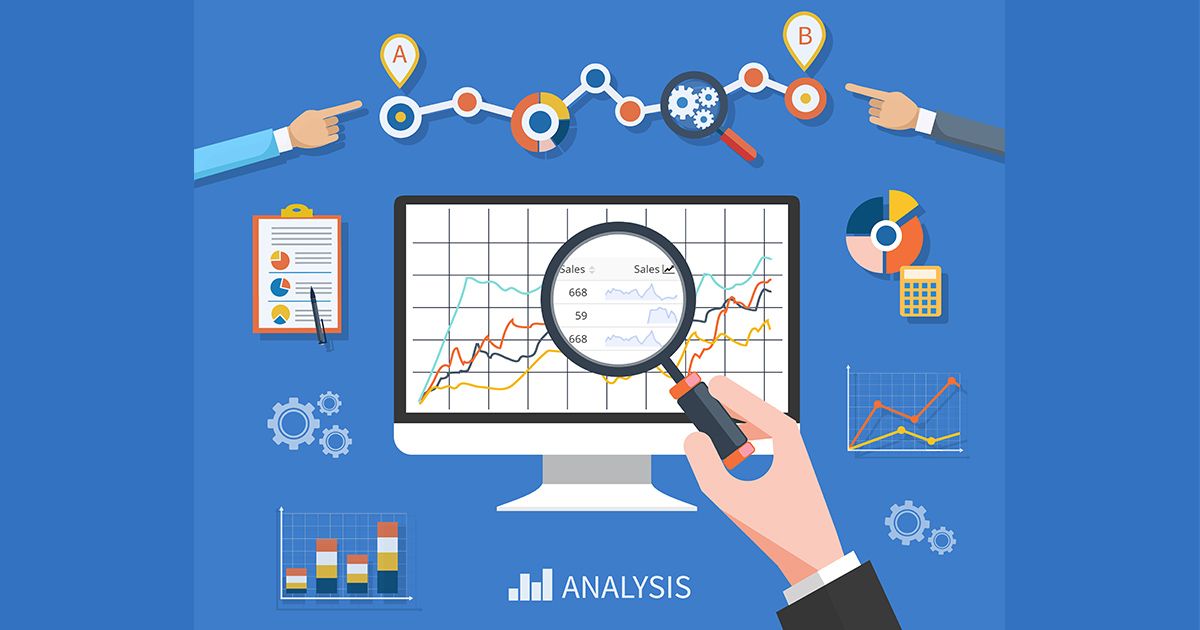 Helium 10 has an average accuracy of around 70-80%, generally falling around 75%. It means that:
It has around an 8% chance of product failure.
There is around an 8% chance for the product to sell half the amount Helium 10 predicts.
There is around an 8% chance it might sell around 1/3rd of the predicted sales.
However, all of these could become better or worse, depending on your proficiency in using Helium 10 tools to the market.
2. Jungle Scout Accuracy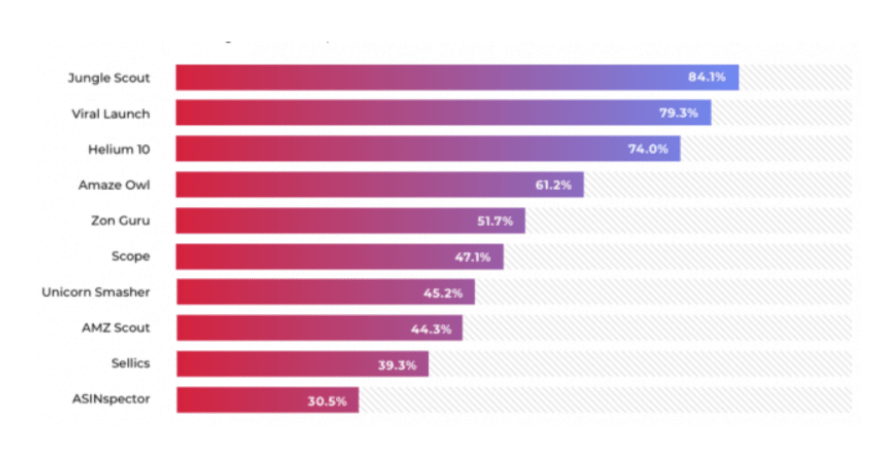 Correlatively, it seems like Jungle Scout has a higher margin of success and lesser of failure. It has around 80-85% of success rate. Perhaps it is due to the ease of use and the limited tools that don't require immersive learning as Helium 10. It means that:
There is around a 5% chance of Product failure.
You have a 5% chance that it will sell only half of what it predicts.
Around a 5% chance that there will be 1/3rd of the predicted sales.
Helium 10 vs. Jungle Scout: Ease of Use Section
A beginner seller always looks for a tool that is easy to use and has a user-friendly interface. It seems overwhelming if you get a tool that has a complex interface. So, here I've compared both these tools to understand which is straightforward.
Let's start with Jungle Scout.
Jungle Scout: Ease of Use
Jungle scout has a clean interface and is hugely worthier for beginners. Everything is available on the dashboard. So it's straightforward to do product research.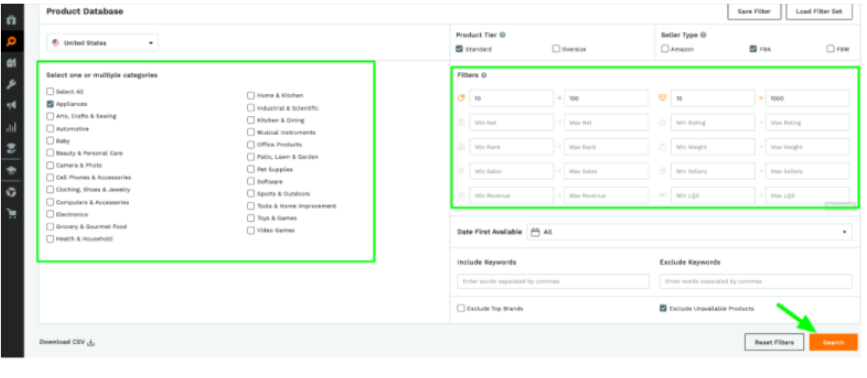 To narrow your results, you must add certain filters, such as specific keywords, regions, and seller kinds. Once you've finished with the filters, press the search button to receive your desired results.
On the following page, you can check all product data, including price, rank, reviews, product category, monthly income, and more. When you click on a particular product, you'll see its seasonal performance. I use the tool very quickly, which would be excellent for beginners.
Helium 10: Ease of Use
Helium 10 includes a user interface that is straightforward to use. To begin utilizing the Black Box feature, go to the Helium 10 dashboard and click on it. Then, when you first start the tool, it will appear like this.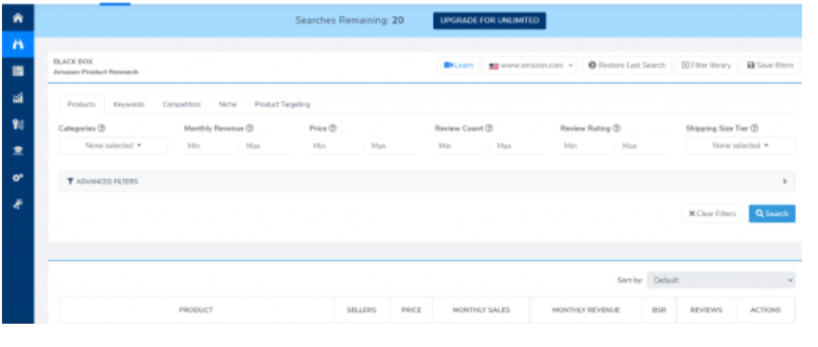 The UI is simple, yet it might be perplexing for a newbie, as shown in the above screenshot. Various filters must be applied to achieve the desired result.
When looking for the right items on Helium 10, you should use the filters option to take you to the sophisticated product view.
Helium 10 vs. Jungle Scout: Who Offers Best Tools?
Helium 10 and Jungle Scout offer the best tool in a single product, so everything you see in this chart is included in the product without any additional charges.
| | | |
| --- | --- | --- |
| Tool | Jungle Scout | Helium 10 |
| Product Research Tool | ✅ | ✅ |
| Niche Finder | ✅ | ✅ |
| Product Tracker | ✅ | ✅ |
| Reverse ASIN Tool | ✅ | ✅ |
| Keyword Tracker | ✅ | ✅ |
| Listing Builder | ✅ | ✅ |
| Find Suppliers | ✅ | ❌ |
| Supplier Database | ✅ | ❌ |
| Freelancer Marketplace | ✅ | ❌ |
| Email Follow up | ✅ | ✅ |
| Refund Tool | ❌ | ✅ |
| PPC Tool | ❌ | ✅ |
| Inventory Protector | ✅ | ✅ |
| Product Launch Service | ✅ | ❌ |
| Split Testing Tool | ❌ | ❌ |
| Profit Calculator | ✅ | ✅ |
| Inventory Level Tracker | ❌ | ✅ |
| Hijacker Alert | ❌ | ✅ |
| Product Trend Checker | ❌ | ✅ |
The above chart will help you to know who offers the best tool between Helium 10 and Jungle Scout.
Helium 10 vs Jungle Scout: Browser Extension
Here we have compared the browser extension of Helium 10 vs. Jungle Scout; let's get inside it.
Helium 10 Browser Extention
Now you can grow your business on Walmart and Amazon with its browser extension. Chrome Extension's flagship tool offers you access to more than 450 million ASINs which helps you to identify your following thriving products.

Helium 10 Chrome extension is software for product research and helps monitor your competitors.
Jungle Scout Browser Extension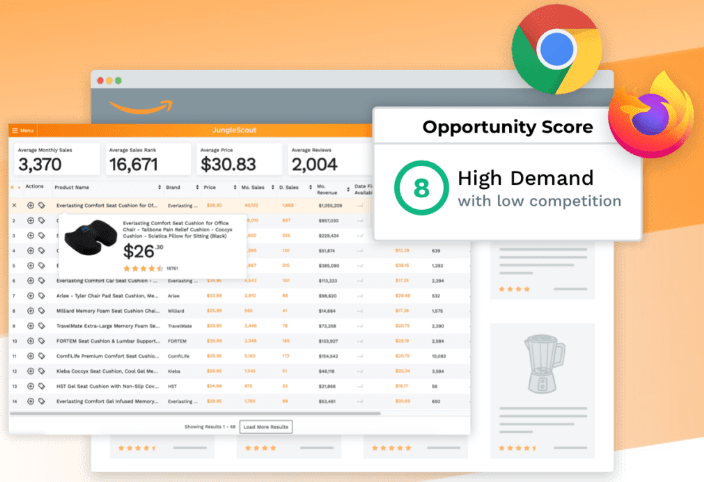 Now you can add the power of Jungle Scout to your browser extension by installing its extension on chrome or firefox. Using its most advanced Amazon browser extension, you can evaluate new opportunities, request reviews, and forecast product sales.
Integration Option: Helium 10 vs Jungle Scout
Helium 10 and Jungle Scout both offer, unlike the integration option. With the help of the Chrome extension, you can integrate with these tools.
Helium 10 Integration Option
Review Downloader
Xray
Inventory Level
ASIN Grabber
Listing Health Score
Profitability Calculator
Jungle Scout Integration Option
Keyword Scout
Product Database
Product Tracker
AccuSales Estimates
Supplier Database
Opportunity Score
Helium 10 vs. Jungle Scout: Customer Support & Resources
We look for customer support and resources whenever we get stuck with applications. So, let's learn about these tools' customer support services and resources.
Jungle Scout: Resources & Customer Support
I discovered a wealth of tools that assisted me in becoming a successful Amazon seller. It provides services such as Jungle Scout Academy, where you may learn all there is to know about selling on Amazon. Its resources contain a wealth of information and a personal blog with several case studies examined in depth.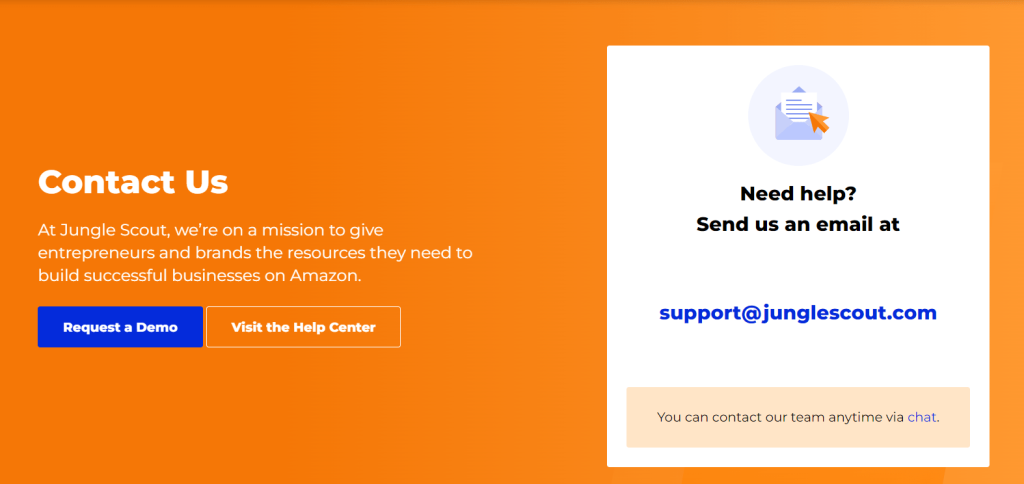 Call the company's customer care personnel whenever you face trouble operating the tool. I received an immediate response from their customer care specialists. They are accessible 24 hours a day, seven days a week.
Helium 10: Resources & Customer Support
Helium 10 also contains a lot of training materials. They provide courses such as Freedom Ticket, which teach you how to sell effectively on Amazon. However, you must pay for one of Helium 10's pricier programs to access this course.

Customer service at Helium 10 is just as good as Jungle Scout's. That means you'll obtain answers to your questions faster than you anticipated.
Helium 10 Vs Jungle Scout – Which Tool Is Cheaper?
Regarding Amazon FBA tools, Jungle Scout and Helium 10 are two of the most popular options. But when it comes to price, which one is cheaper?

The answer depends on what you need. The basic plans for both tools are competitively priced. However, Jungle Scout may be a better choice if you need more advanced features due to its lower per-month cost for their Pro plan.

On the other hand, Helium 10's pricing model is based on credits that can be used for different services; depending on your needs and usage level, it could be a more cost-effective option.
Helium 10 vs. Jungle Scout: Pricing Comparison
Helium 10 and Jungle Scout offer exciting pricing plans ideal for all kinds of sellers. But let's look to know which has better and more reasonable plans.
Jungle Scout Pricing Plans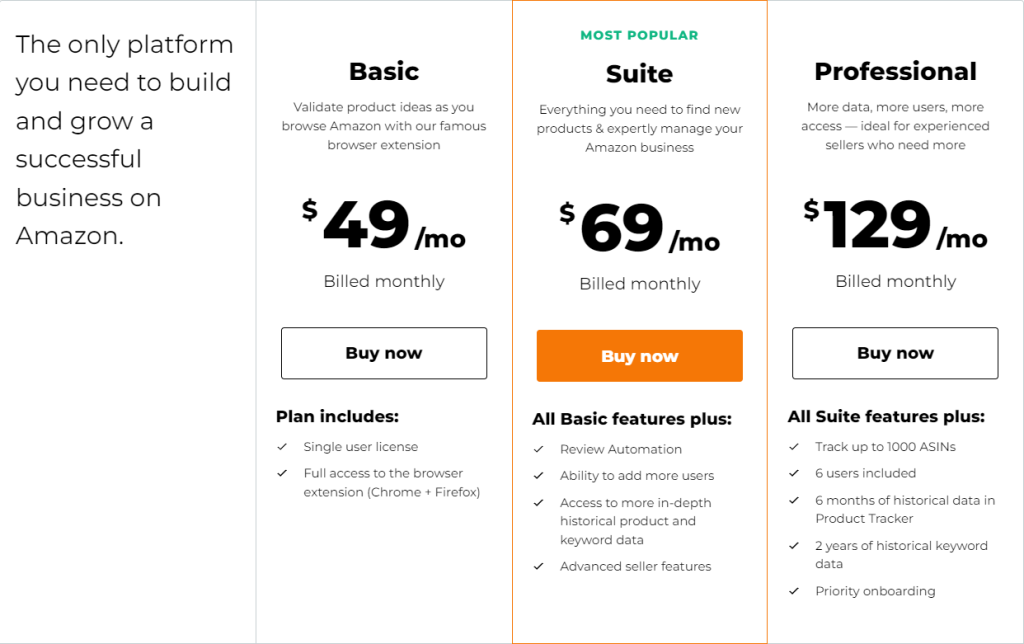 Jungle Scout offers three pricing plans which are as follows:
Basic Plan
This Jungle Scout package costs $49 monthly and is suitable for new Amazon sellers. With this package, you'll get a single-user license with Jungle Scout chrome extensions.
Suite Plan
This package costs $69 monthly and is designed for Amazon sellers looking to expand their business. This subscription includes all of the capabilities of the basic plan plus additional features such as multiple-user access, historical analysis, reviews automation, and more.
Professional Plan
Jungle Scout's professional plan starts at $129 monthly and is ideal for expert Amazon merchants. This subscription includes all of the features of the Suite plan, as well as two years of statistical information, up to six user licenses, a tracker for 1000 ASINs, and more.
Helium 10 Pricing Plans

On the other hand, Helium 10 offers four different pricing plans to suit the needs of the sellers.
Starter Plan
The basic package is $39 per month. This package is for training reasons, so if you're a novice and don't know how to start with Amazon FBA, get the Helium 10 starting plan. It gives you access to Helium 10's X-ray function and training materials like Freedom Ticket.
Platinum Plan
The Platinum package is $99 per month. If you're a novice, you may start your FBA business with the platinum plan. It includes Helium 10's significant features, such as a keyword tracker, ASIN alerts, index checkers, and follow-up emails.
Diamond Plan
The Diamond plan costs $249 per month. It includes the Platinum plan's capabilities and multi-user login, up to four seller accounts, inventory management, connections, and more. This strategy works well for Amazon sellers that want to expand their business.
Elite Plan
The Elite package costs $399 per month. This is your option if you're a seasoned seller looking for quick results. It includes all of the benefits of the diamond plan, plus in-person seminars, periodic live training with industry experts, and more.
Verdict – Which tool should you use?
As you can see, we didn't cover Helium 10 pricing or Jungle Scout pricing because those are bound to change. Still, Jungle Scout is cheaper than Helium 10. Meanwhile, we will now come down to the main points that matter.
Best For Professionals
Helium 10 is a professional product research tool offering many tools like Helium 10 Black Box and much more. Overall, it would require you to learn how to use it effectively for optimum results. Therefore, it is not a beginner-friendly tool. Instead, it is for someone serious about expanding Amazon's Business.
Best For Beginners
Jungle Scout is a competitive alternative to Helium 10. It is easier to use with an interactive platform. If you have a low budget and want to build a foundation with the product and online business, choose this one. Over time, you will learn everything about these tools, and then you can move on to Helium.
Helium 10 vs Jungle Scout: Pros & Cons
In this section, we have given the pros & cons of both Helium 10 and Jungle Scout, and let's dive into them.
Helium 10 Pros:
You have a free chrome extension to work with
A free plan is available for 30 days to try various premium features.
A complete marketing suite with proper tools to excel on Amazon
One of the highest accuracy rates, which makes it a top tool
Remarkable customer support and a comprehensive database to assist in learning
Helium 10 Cons:
Quite an expensive investment
It will take time to get used to the tools and understand them.
Not an intuitive suite but professional
Jungle Scout Pros:
It offers cheaper plans with full features.
Intuitive interface, easy to learn, and easy to use
Higher accuracy rates than Helium 10 despite the lack of a suite
Provides sales data of any Amazon product
Includes keyword research for any Amazon product
Compare sellers, strategy, and relevance to get various rankings.
Jungle Scout Cons:
Lacks mobile app
It doesn't have a free extension, unlike Helium 10
It doesn't have as many features.
Conclusion: Helium 10 is the Winner!
That's all about Helium 10 vs Jungle Scout! This concludes the comparison of the two more effective tools available. So, if you want to grow your business as an Amazon Seller, you should use one. From pros and cons to product research, we have attempted to provide complete information if you want to know which one to use. Hopefully, you found it informative and can now determine the best for you!
Frequently Asked Questions:
Is Jungle Scout Or Helium 10 Free?
Neither of them is genuinely free. However, Helium 10 has a Chrome extension with access to some free features. Jungle Scout will require you to invest money if you sincerely want to use it.
Are There Trials Available For The Two?
Helium 10 does have an extensive free trial and even a money-back guarantee. Meanwhile, Jungle Scout has a 14-day trial, only available in some places. It would depend on the user significantly.
Which One Is Better For Beginners?
Jungle Scout would be a better choice for new sellers as a research tool to sell on Amazon. However, it doesn't change the fact that you must subscribe to Jungle Scout. So, in that regard, maybe Helium 10 would be better with the trial.
Can You Use Them On Mobile Phones?
There isn't any official Jungle Scout mobile app available for users. However, it has a display capacity for mobiles and iPad. You can utilize that if you don't want a change in the interface. Meanwhile, Helium 10 does have a mobile app to support the users.
Do Helium 10 and Jungle Scout both offer a money-back guarantee?
Yes, they both offer a money-back guarantee; helium 10 provides a 30-day guarantee, although Jungle Scout offers 7 days of a money-back guarantee.
Who offers the best accuracy data?
Between Helium 10 and Jungle Scout, you can get 84.1% accuracy data on Jungle Scout and 74% of accuracy data on Helium 10.
Are Helium 10 and Jungle Scout Worth the Money?
Are Helium 10 and Jungle Scout worth the money? It depends on the individual's needs and budget. Both are well-known Amazon seller tools that offer a wide range of features to help maximize profits from sales. Helium 10 offers an all-in-one suite of tools for sellers, including keyword research, listing optimization, product tracking, and more.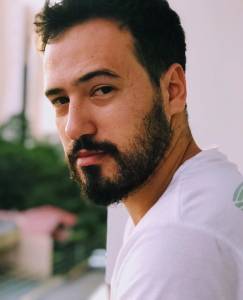 "I'm Steev, an experienced eCommerce blogger, and copywriter. With a degree in Marketing and over 5 years of experience in the eCommerce industry, I have a deep understanding of how to connect with online shoppers and drive conversions. I have written for some of the major eCommerce websites and blogs, covering topics such as product reviews, online marketing strategies, and consumer trends.