Which marketplace is best for selling products eBay or Amazon? Before you jump to any conclusion, let's read the key details here. Do you know that in June 2021, Amazon received 2.7 billion visits? Whereas eBay received 307 million visits in Sept 2021 and became the second most visited eCommerce site. Both the eCommerce platforms are considered as the best marketplace to sell products.
Where should I sell my products to generate income-eBay or Amazon? Which platform has better exposure to customers?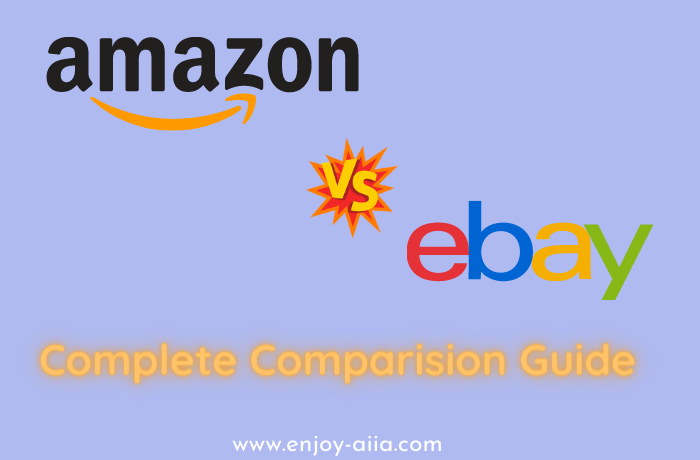 Whose market is expanding? Which of these platforms is good for beginners with the least investment? Who has a devoted audience-Amazon or eBay? If you too have all these questions in mind, the post is for you.
I've analyzed these gigantic eCommerce platforms in-depth and covered all the comparisons that answer the above questions. So let's read further to make a clear decision.
Amazon vs eBay – An Overview
Amazon is the biggest eCommerce marketplace where users can shop online, and sellers can sell their products. The platform has global fame and has more than 200 million active prime members and more than 18 global marketplaces in more than 200 countries.
Now, it is crossing more than 300 million customers worldwide. The community is unstoppable and expanding worldwide. Amazon recently opened the FBA program that allows sellers to join the platform and sell their products directly from Amazon.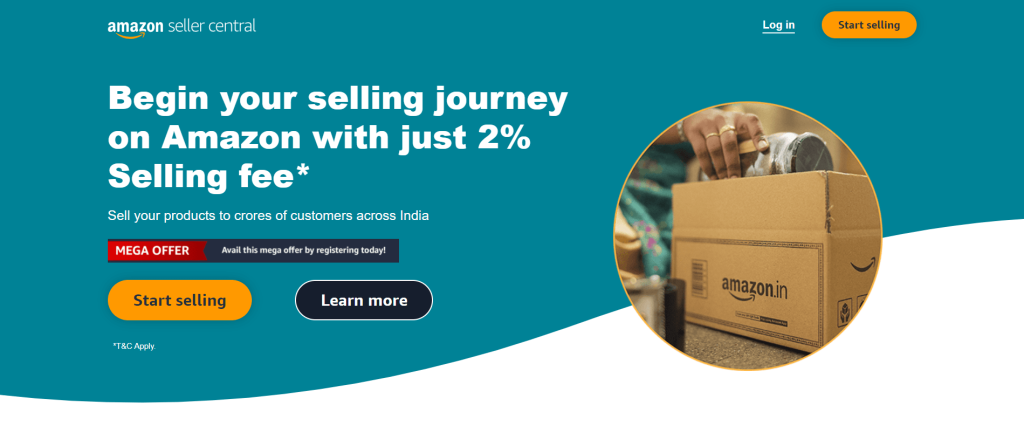 The platform has vast exposure, so if you want to start an online business, there's nothing better than selling products and becoming a part of Amazon.
On the other hand, eBay is also one of the best eCommerce platforms that allow sellers to sell their products and generate good income. In terms of active buyers, eBay is no less than Amazon.

In the second quarter of the financial year 2021, it had more than 159 million active buyers. Though it is comparatively less than Amazon, it still has massive popularity amongst the audience. Also, the quarterly year 2021 net revenues of this platform are more than $2.67billion.
Like Amazon, it also has vast exposure to customers and supports sellers. The platform is excellent for the new sellers who want to work with the least investment.
Amazon vs eBay – What's the Difference?
Let's look at the key differences between Amazon and eBay. The foremost thing is eBay only supports third-party sellers and doesn't sell its products. But Amazon supports not only third-party sellers but also private label sellers too.
Aside from this, it also has a range of products sold under the name of Amazon essentials. Other key comparison points are as follows:
Amazon vs eBay – Competitive Driven Marketplace
Amazon is the biggest eCommerce marketplace where it sells its brand and even third-party sellers also sell their products. So, being the biggest marketplace, it currently faces massive competition. On the other hand, eBay only supports third-party sellers and doesn't have their brands to sell. So, it is comparatively less competitive than Amazon.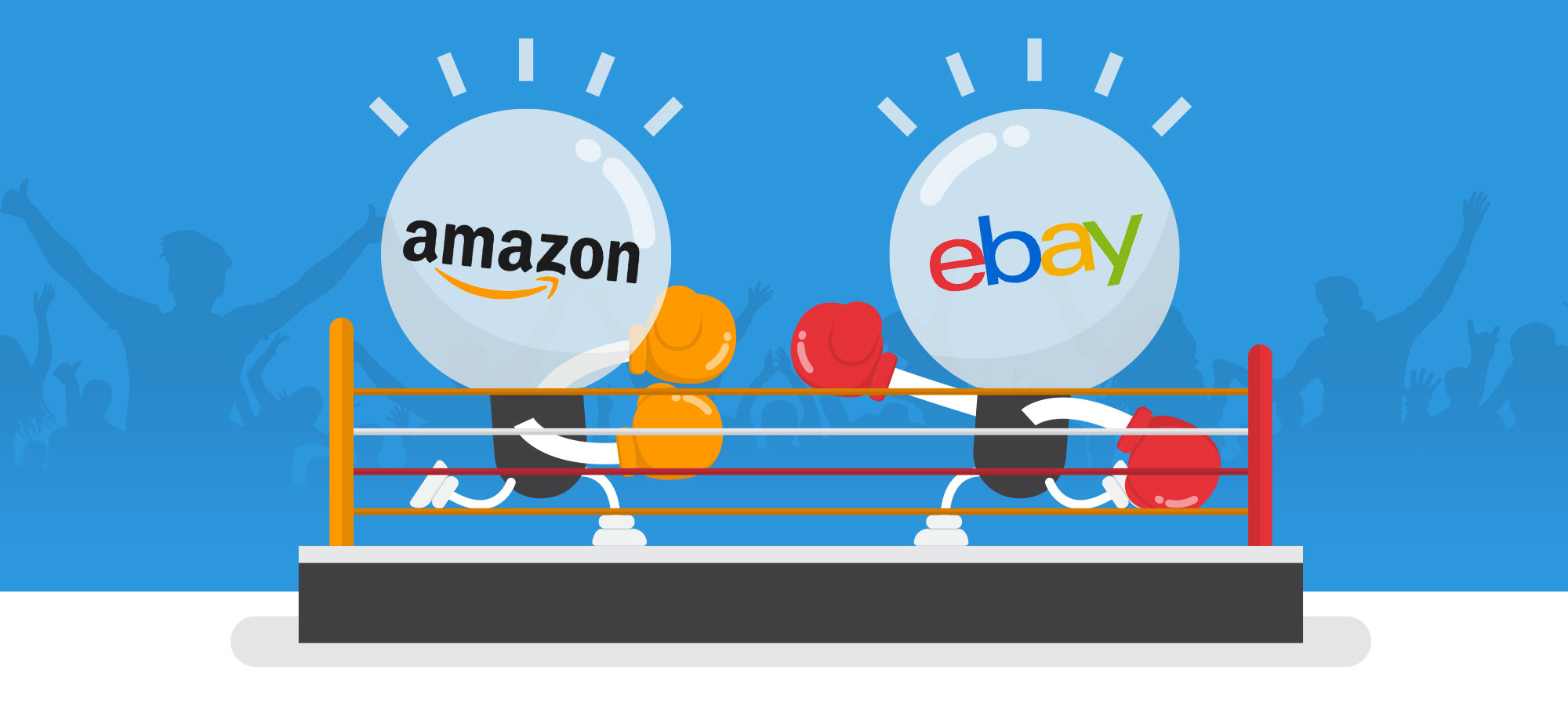 However, some sellers sell a high volume of products at low prices to attract buyers on eBay. But here at Amazon, the sellers get a competitive advantage which is why the success rate is high compared to eBay.
At the same time, if Amazon lets down its product in the marketplace and competes with the sellers, then the competition becomes worse for the sellers.
Amazon vs eBay – Traffic Stats
As discussed above, Amazon receives on average 2.7 billion visitors in a month; there will be more traffic than eBay. But that doesn't mean eBay is not a good choice. On the contrary, eBay serves in more than 190 countries and has an excellent audience.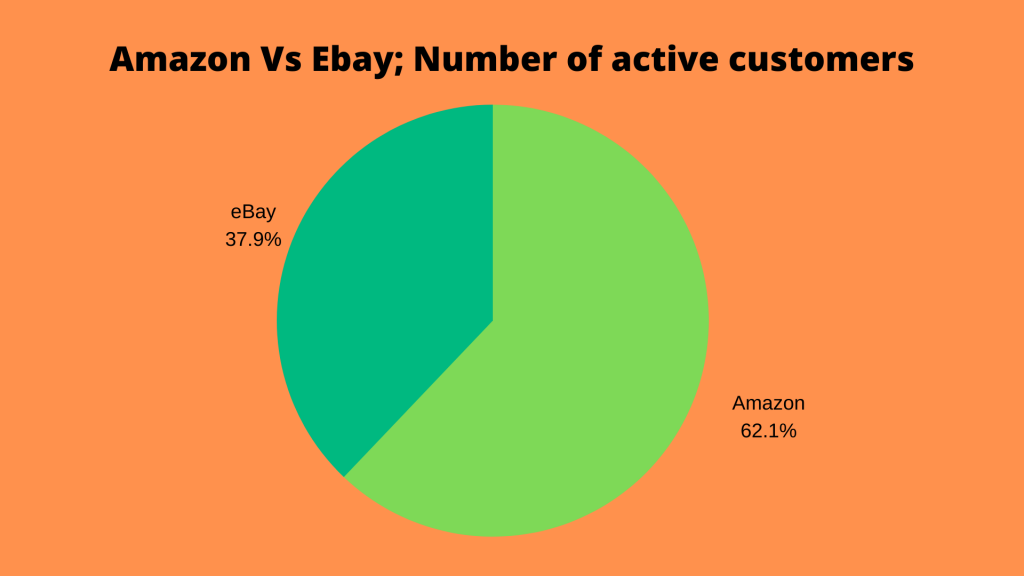 Amazon receives traffic from multiple platforms such as Facebook, Google Search, and many more. For example, 27.53% of the traffic on Amazon comes from Google searches. And 58.26% of the traffic comes from direct search. So, arguably, Amazon has constant traffic as compared to eBay.
eBay also hit the record of traffic this year; the search traffic today gained by this platform is around 21.2 million and from the backlinks is 442.9 million. This means eBay, too, receives the maximum traffic throughout the year.
However, Amazon still has better traffic which improves the odds of winning maximum attention, further benefiting you in improving the sales.
Amazon vs eBay – Easy to Use
When choosing the best platform to sell your products, ease is the first thing we all look for. eBay is the less complicated and quick sign-up procedure. The sellers can easily sell their products by creating a product list. The payment and selling procedure is smooth.
Within a couple of minutes, you are ready to sell your products. The best part is the eBay buyer's money will be routed directly to your PayPal account, which you can easily withdraw.
On the other hand, Amazon is comparatively complicated and has a long sign-up process. But the process of selling is easier; once you set up your account, you can create your list and start selling your products on Amazon.
It is straightforward. Unlike eBay, where your money is directly sent to your PayPal account, Amazon takes time to make payments. Usually, it holds the payment for 14 days before it initiates the transaction directly into your bank account.
Fashion, accessories, electronic gadgets, appliances, and other things are quite popular selling items on Amazon. But eBay gives you a competitive advantage and allows you to sell used products, unusual items at cheaper rates. As a result, sellers on eBay may offer cheap deals but sell products in high volume, balancing their profitable outcomes.
Another significant difference here is Amazon has an advertisement advantage and takes all the load of packaging, storing shipping, and other things. So though they charge fees for inventory management, it would be worth it to run a smooth business.
Amazon VS eBay – Which Marketplace Charge More Fee?
The fee plan of Amazon for the sellers is straightforward. Amazon allows individual sellers and professional sellers to join the Amazon FBA program and make more income. The two plans are as follows:
Individual Plan: The individual plan is for beginner sellers who want to start with less income. The sellers can't sell more than 40 products and only pay $0.99 per month on the item sold. The individual seller plan is easy and good for beginners.

Professional Plan: If you have more products to sell, the professional plan is right for you. The plan is available for $39.99/month and may charge another selling fee. The commission may vary. On the other hand, eBay also offers the fee, but the fee structure is not that straightforward as Amazon has. It covers

multiple charges, which are as follows:

It includes the insertion fee for each product list which may lower the revenues. The insertion fee will be $0.35 for each listing. Every month you get 250 free listings, but if you want to add more, you need to pay the insertion fee for each list you add.

It also charges the Final Value Fee. The fee will be applied to the item you sold through eBay. The Final Value Fee will be based on the product category. However, for most categories, it charges 12.55% if you have a sale above $7500.
Amazon vs eBay – Product Promotions
Product promotions are crucial when you want to take a stand in this competitive marketplace. Moreover, it also gives you a boost to get more sales. When it comes to product promotions, Amazon again hit the top because it timely organizes the lightning deals.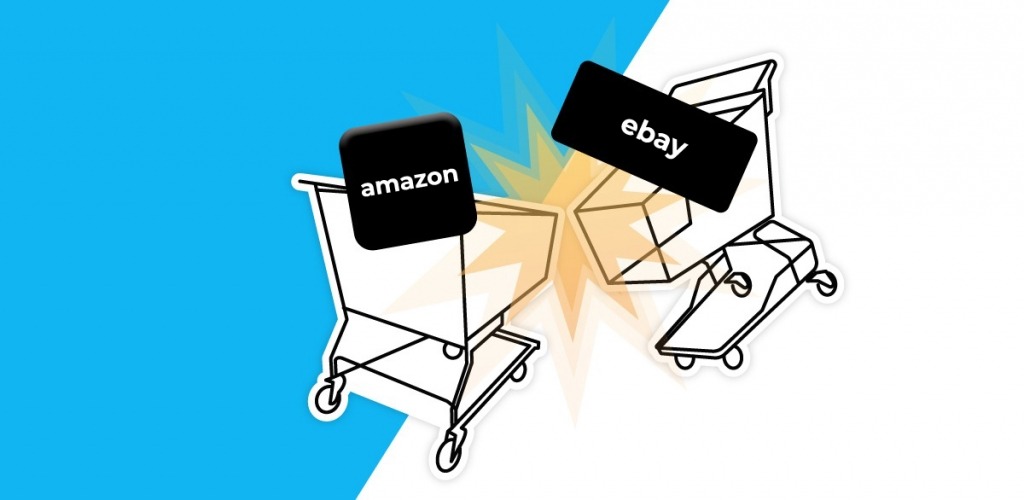 This will help the sellers set the discount rates for the products to sell top products. Therefore, lightning deals help to facilitate sales and catch the attention of the customers frequently. Moreover, you can also offer a discount coupon code to promote sales.
In terms of promotions, eBay still lags, and you need to rely on paid promotions to catch visitors' attention. Unfortunately, it is not as easy as we think when promoting the product on eBay. This is why Amazon again wins here.
However, eBay recently launched the concept of in-site advertising that helps the sellers to get better customers. This helps the sellers to promote their products. But still, the Amazon product promotion is better.
Amazon vs eBay – Payment Methods
Amazon sellers can access Amazon payment to make and accept payments. It is that simple, and Amazon also deposits the payment directly into the sellers' bank account, excluding the fee. The payment will be made twice a month.
Also, they accept credit card risk. Another benefit of becoming an Amazon seller is it takes the responsibility of tracking the payment, invoices, and many more things.
On the other hand, eBay only accepts and makes payments through PayPal. Additionally, they accept payments through credit cards. However, the eBay payment system requires more time to manage and may cost you extra to manage the payments.
Amazon vs eBay – Customer Support
If you opt for Amazon FBA as your eCommerce platform, it would take entire responsibility for customer services and remain answerable to the customers even on your behalf. Whether it is a return request, refund, or inquiry, Amazon always remains responsive.
eBay also offers an excellent customer support system and gives you access to the dashboard to monitor the customer services and improve them. Aside from this, it also works diligently to ensure that the buyers do not violate eBay's policies and other practices.
Which Platform Should You Choose Amazon or eBay for Online Business?
If you see the overall comparison Amazon catches all the limelight. However, the answer is unclear yet because it depends on numerous factors.
Choose Amazon if you want to pull more traffic and achieve better income. On the other hand, eBay is an excellent choice if you want to sell unique products.
If you have a limited budget, Amazon's selling plan would be great for profitable outcomes. But if you want to earn more profit by selling high volume at cheaper rates, eBay is a great platform.
For profitable business, eBay gets the thumbs up because it offers better sales volume and traffic and earns you more profit margin by selling more products.
Choose Amazon if you want to leverage a vast marketplace and have higher income goals. Amazon has more traffic, and eBay still lags in terms of traffic pulling.
Amazon allows you to promote your products through the lightning deal and gives you an Amazon Seo advantage that helps rank your products on top of Amazon's search engine page and lets you win maximum traffic. Unfortunately, eBay still depends on paid marketing to fetch out results.
Amazon offers actual conversion rates as compared to eBay.
Amazon also sells its products which means sellers have to compete with Amazon to rank their products and achieve more sales. On the other hand, eBay doesn't sell their products, so you get fair competition only from the third-party sellers and have a better opportunity to get the sales.
Amazon vs eBay – Pros & Cons
Let's read about the pros and cons of joining as a seller on Amazon.
Amazon – Pros/Cons
Higher conversion rates and maximum profit margin.
Low seller's fee and easy to use.
Amazon gives access to various seller's tools such as feedback systems, Amazon Seo, and many others. The tools help in diverting more traffic.
Substantial customer reach and robust customer support.
Trustworthy reviews by the customers help you earn more buyers.
Amazon sells their products which give tough competition to the seller's products.
Slow list adding.
eBay – Pros/Cons
Excellent traffic and easy to access.
eBay supports the selling of used and unusual products too. So, sellers have a better opportunity to sell their products at cheaper rates and sales maximum volume to make a profit.
Strong customer support system and provide strict policy to protect the sellers from malicious activities.
Highest conversion rates.
Support only PayPal account payment mode.
Only support the third-party sellers.
Frequently Asked Questions
Which has a bigger consumer reach, Amazon or eBay?
Amazon has a bigger consumer reach as compared to eBay. Recent stats show that the average traffic on Amazon is 2.7 billion, whereas eBay still lags. Moreover, Amazon still has more loyal traffic than eBay.
Is eBay selling its products?
No, eBay does not sell its products; instead, it only supports the third-party sellers who want to sell their products on an online eCommerce platform.
How much does Amazon charge from the individual sellers?
Amazon only charges $0.99 per item sale from the sellers. The individual seller's plan is good for beginner sellers who want to sell less than 40 products. The sellers can easily start their work without investing.
Which provides a better profit margin, Amazon or eBay?
The profit margin depends on how much margin you want to take. So, in terms of profit, both the platforms are excellent.
Final Thoughts
So, I hope you enjoy reading about the real debate between Amazon and eBay. Which platform are you going to choose, eBay or Amazon? With this long debate, it is clear to you that eBay is good for beginner sellers who want to sell products at cheap rates but want to make maximum profit.
However, Amazon FBA is the best place for long-term benefit as it supports both beginner and professional sellers. Moreover, it offers various features and tools that help rank your products, provides lightning deals, and other tools that allow you to earn more profit.
But the battle does not yet end, statistics keep on improving, and you never know who will secure the top position in the coming year. So, it's all on which platform you want to choose to sell your products.