If you are looking to start your business venture on Amazon, it's highly probable that you're filled with doubts and confusion. One of the biggest doubts of them all is whether to go for FBA or FBM?
There is a visible confusion mostly amongst fresh entrepreneurs regarding these business models. The main question is, whether one is better than the other and if so, how to make the best of it? So if you also have similar doubts, I've got you covered.
In this article, I've made a detailed analysis of both the concepts as well as highlighted the key differences and advantages of each.
Let's have a look.
FBA – An Overview
FBA stands for Fulfilled By Amazon, is a popular service by Amazon that helps users mainly with storage and shipping. In FBA, Amazon is responsible for the complete order processing. FBA allows you to showcase your products on Amazon's website while taking full responsibility for completing the order on your behalf.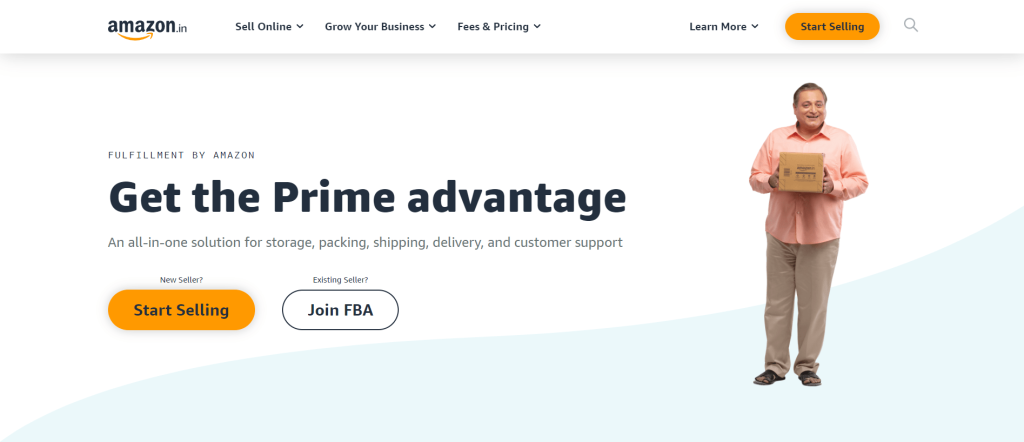 As a seller, all you are required to do is transport your inventory to Amazon warehouses and Amazon takes over from thereon. Of course, there is a fee that you need to pay in order to acquire the FBA services.
In addition to order fulfillment, Amazon also provides after-sale services such as returns, cancellations, and refunds. There is customer service also available for your customers, helping them with the orders and handling other queries.
FBM – An Overview
FBM or Fulfilled By Merchant agreement allows you to list your products on Amazon similar to FBA but in this model, the seller is supposed to process the order on his behalf. This means you as a seller are responsible to store the inventory, ship the product to the customer, and handle everything concerning the order.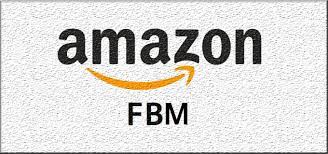 This means if you opt for an FBM seller agreement, you need to have the storage capacity as well as the shipping facility to deliver the orders
Understanding the Difference: FBA Vs FBM
Although FBA is a rather popular choice amongst sellers, both of them have certain characteristics which make them better than the other. But ultimately it depends on the nature of your business and the experience you have in the e-commerce environment.
With FBA, Amazon provides you with several facilities, such as a place to store your inventory. All you need to do is ship the products to the nearest Amazon warehouse. While in FBA, you need to have your own space to store your goods. Since we are aware of how costly it can be to rent or buy a place to store the material, FBA seems to be a better option in this regard.
Another key difference between the two models is that in FBA, Amazon takes care of everything concerning a customer order. From picking up the item to delivering the order at the customer's doorstep, everything is done by Amazon teams. This includes packaging, printing labels, shipping, etc.
With FBM, you basically need to have a proper fulfillment center with an infrastructure that can process the orders, along with packing, printing, and shipping. The order handling process also required fetching and processing customers' data and printing labels and invoices.
When it comes to shipping the orders, with FBA you don't need to worry about shipping at all. Amazon uses its logistic partners' services to ship and deliver the orders. You just need to transport your inventory to Amazon warehouses and for this, you need to pay for shipping costs.
With FBM, since the seller is holding the inventory, you are free to ship the orders on your own terms and duration. The seller can dictate his own terms and conditions regarding delivery time and cost, return and refund policy, etc. However, you also need to cover the shipping cost of the orders. You can utilize some of Amazon's logistic partners for that.
FBA provides your customers various additional services such as easy return and refund process, faster delivery, and customer care service. With FBA, you are responsible for customer service as well as return and refunds processing.
FBA Vs FBM: Expenses and profits
There is a huge difference between FBA and FBM when it comes to the cost of usage and the profit it might generate for you.
With FBA, you pay a monthly subscription fee to Amazon and transport your inventory to the Amazon hub and you are good to go. Amazon team takes over from there and it's their responsibility to sell your product on your behalf. You also need to pay for the storage that you will be using in Amazon warehouses and sometimes the cost of storage might overwhelm you.
With FBM, you are storing your goods and shipping the orders on your terms and conditions. Although you are paying no money to Amazon, you still need to rent/buy a place to store your goods and bear the shipping costs as well. Although you are not paying any money to Amazon, the cost of storage and shipping alone can hamper your budget badly.
With FBA, your products are listed in the Prime category which means extremely lenient return policies and high return rates. Also, Amazon accepts returns even after the package has been opened and used for a limited period of time, it might end up eating a chunk of your profit.
In the FBA agreement, you are in control of returns and refunds.
The product doesn't fall in the prime category, meaning no express deliveries. You can decide the delivery duration while listing your products along with suitable return and refunds policies. FBM somehow gives you more control in this segment of your business.
The cost of using both FBA and FBM is slightly different but, based on the nature of your business, each can have a significant impact on your profit. With FBA, there is a monthly subscription fee that can't be considered cheap by any means.
Additionally, there are some hidden charges that you need to pay, for example, if you don't sell your goods within the subscription period, you may be asked to pay a long-term expensive fee to continue using Amazon storage. Also, in case of damage to your inventory, Amazon asks you to pay the fee to discard the damaged/faulty products from its warehouse.
But if you take everything into consideration, your product is listed in the Prime category, which means customers are more likely to choose your items over others since Amazon prime is a symbol of quality services nowadays.
When it comes to FBM, yes, you don't need to pay any fee to Amazon, but you need to have a well-established origination level business in order to fulfill the orders, along with logistics service to ship them. You also need to be trained staff to process the orders, printing and packaging, and customer services since you are in charge of everything here.
Which One Should You Go For?
Now the important question is Which seller service is a perfect pick for you.
Most of the Amazon sellers would advise you to go for an FBA agreement rather than FBM and to be honest, it's not surprising at all. You are attracting more customers due to the Prime label, your orders get delivered under the Amazon brand name, resulting in highly satisfied customers. And you don't need to hire staff to handle order processing, customer care service, etc.
If your business allows you to cover the FBA charges, you are better off with this agreement, since you don't need to have a big storage place, big staff, shipping facilities, etc.
However, if you own a well-established business with a fulfillment facility, FBM is the right choice for you. FBM gives you more flexibility while listing your items as well as storing the inventory and shipping the orders. Keep in mind, that you need to have a well-trained staff with some experience in order processing and the cost of shipping sometimes can be very high since you may need to use air freight.
Frequently Asked Questions
Why FBA is better than FBM?
FBA is considered better than FBM because the seller doesn't need to pay for shipping the orders and other facilities such as customer care, packaging, printing labels, etc. With FBA, you pay a monthly subscription fee to Amazon, transport your inventory to the Amazon hub, and Amazon takes care of the orders from thereon.
What is the main difference between FBA and FBM?
The main difference between FBA and FBM is the order processing, With FBA, the seller can use Amazon resources to ship the orders to its customers while in FBM, the seller has to process the orders along with the shipping facility.
Which one is more profitable? FBA or FBM?
It depends on the type of your business. If you have a big business with a fulfillment facility and big enough storage, FBM might prove profitable to you while FBA is more suitable for smaller businesses.
How to become a successful FBA Seller?
It's not very easy to break into the Amazon business. You need to have a detailed market study, as well as your product. You can use one of the Amazon seller tools available on the market such as Jungle Scout or Helium 10 to have a better idea. 
Is there any other seller agreement apart from FBA and FBM?
Another option is Seller-Fulfilled Prime. It's basically the same as FBM but it allows you to display your products in the Prime category but you must be able to fulfill the order within Amazon Prime requirements.
Related Read:
Final Thoughts
There you go. I hope this analysis will clear all the air about FBA and FBM. There is certainly no definite winner between the two when compared head to head. Ultimately it all depends on your budget, resources, and personal preference. The majority of sellers would suggest you go with FBA since it's a safer option with lower requirements and offer a better possibility to expand your footfall on the Amazon market.
If you don't have experience in order fulfillment and don't have enough resources to do so, FBA is the way to go. It's less expensive to start and Amazon takes care of the majority of your work. So if you are a small business with no resources, check out FBA prices and work your way from thereon.

If you are willing to have more control over your customers and order fulfillment, such as packaging, delivery time and charges, etc, you should go with FBM. Keep in mind, that you need to have the resources to fulfill the orders as well as storage capacity to hold the inventory. Now, this might cost you a chunk of money, but you have better control over your products and customers, allowing you to plan a more profitable strategy.