Amazon Product reviews not only help you analyze your customers' opinions regarding your items, but they can also help you generate a lot more sales.
Put yourself into a buyer's shoes for a second to understand this better. Often, they are confused while going through hundreds of items on Amazon, but a good positive review may seal the deal for them and you.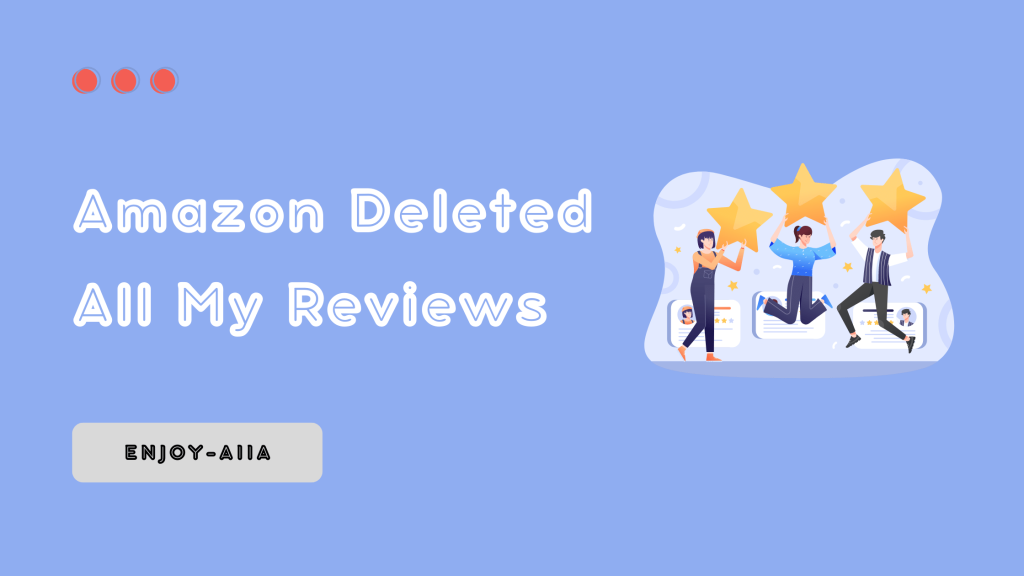 That's the main reason sellers do whatever it takes to have positive reviews on their products.
However, over the past few years, many of them have witnessed a bunch of their reviews being wiped out by Amazon. Why?
Regarding product reviews, Amazon has tightened its rules to ensure that the buyers only read genuine and informative reviews instead of 'advertisements' of a product.
Also, sometimes there is no prior notification from Amazon regarding review deletion, meaning you might not even know if your reviews are gone as a seller.
What to do in this situation?
If you are also facing the same situation where Amazon has axed a bunch of your product reviews, this article will be very helpful. I am going to talk about Amazon reviewing policy, as well as the possible reasons why Amazon has deleted your review.
I will also talk about the steps you take to ensure your review stays intact and Amazon's early reviewing program.
So without any further ado, let's get started.
My Amazon Reviews Are Gone – WHY?
Verification and validation of reviews are part of Amazon's internal screen process to provide its customers with genuine reviews to help them better judge their purchases.
Amazon doesn't want its sellers or anyone else to confuse the buyers or influence their decision with the help of bogus reviews regardless of the accuracy of the review and how well it represents the product.
It's a backstage operation from Amazon that uses especially designed software to locate the phony reviews other than those made by genuine buyers, screen them, and delete them if found counterfeit.
If your Amazon reviews have suddenly disappeared or decreased in numbers, here are some probable reasons:
Fake Reviews (From Family and Friends):
Asking friends, family, and other known people to write up a positive review is one of the most common practices these days. Not only on Amazon but all eCommerce platforms are also filled with such manufactured subjective reviews to present the product/seller in a good light.
Now, how Amazon does it is unclear, but if you ask people to write a favorable review and Amazon connects the reviewer to you, they might take down the review.
A shiny 5-star review from your friend that merely says "I love the product," "Useful," or "Amazing product" will not help Amazon customers to decide on the product.
Also, remember that a buyer is more likely to trust a 3-star review with genuine product feedback rather than a one-liner 5-star review. Also, too many positive reviews may create suspicion, And Amazon may dismiss them.
Bulk Reviews:
Bulk reviewing is one of the easiest ways to get more reviews in a short time. There are many freelancers that you can hire to post up to 10 reviews per product every day.
While bulk reviews may elevate your product rating quickly, the chances that Amazon might delete them all at once, are very high. The company has a zero-tolerance policy for bulk reviews.
Bulk reviews are easy to detect since Amazon collects the IP addresses of everyone who has registered on the website. If too many reviews have been posted from the same IP address or the same device (mobile phone, computer, tablet), Amazon will simply yank all the comments.
Technical Snag:
We can't totally disregard the possibility of a likely technical issue from Amazon's end behind the disappearance of the reviews.
Sometimes, sellers report the missing reviews but are able to see them after a few days or even 2-3 weeks.
Favored Reviews (Gift Cards):
Many sellers have started offering free gift cards to the buyers who have purchased an item to encourage them to leave a positive review of the product.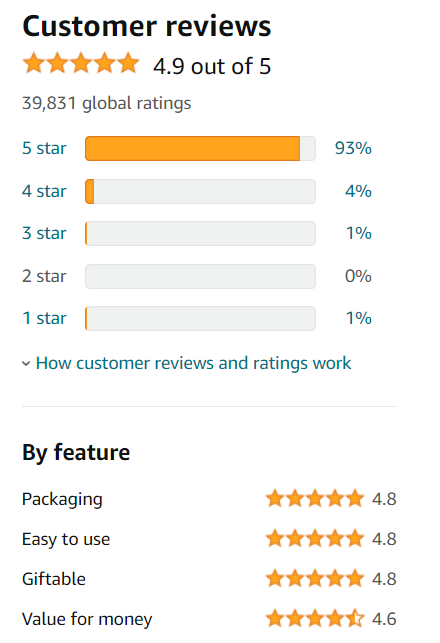 Amazon has an eye on every transaction that happens over the platform, including gift card transfers. In this case, Amazon will delete the review as such transactions are considered a bribe, especially when the gift card costs more than the item.
Buyers' Account Deleted:
Sometimes, you don't find an item review that was there a while ago, simply because the buyer has deleted his account or Amazon has terminated his account.
What To Do When Your Reviews Are Gone?
Let's have a look at some steps you can take if Amazon has wiped out chunks of your reviews:
Follow Amazon guidelines:
The easiest step is to go by the rule book simply. It's important to go through the Amazon Review policy to understand what is allowed and what's not.
If you are paying for reviews, hiring reviewers to leave repetitive reviews, and connecting buyers to modify negative reviews into positive ones, you are most likely to get yourself under Amazon's radar.
If you still see your reviews disappearing without reason, simply focus on getting more positive reviews through genuine processes such as encouraging customers to leave informative feedback, resolving customers' issues, and improving your product quality altogether.

Amazon's Early Reviewer Program:
If you are a registered brand seller on Amazon, you can take advantage of the Early Reviewer Program, in which Amazon will ask customers to leave an honest review for a period of 12 months, or at least 5 reviews, whichever comes first.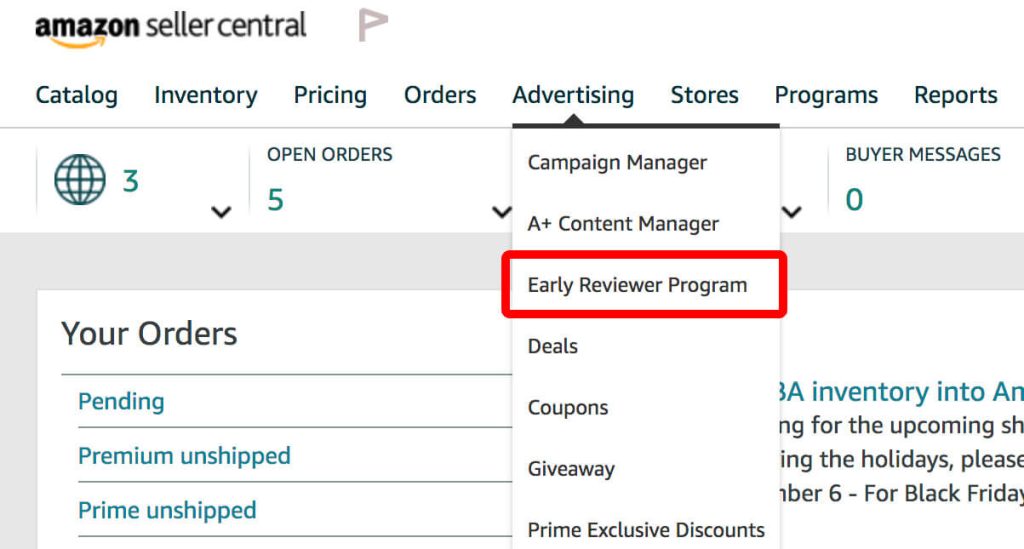 You must be thinking – How the Review Program works? Amazon offers buyers small stimulus/gifts in exchange for a legitimate review. This is similar to you paying the customers to write a biased review, but since Amazon initiates it, you can be sure of the rightfulness of these reviews.
The program costs $60, which is not much for genuine product reviews. However, there is no guarantee that all your reviews will be positive. Some of them can be very critical; in that case, you have no options but to improve the quality of your product/service.
Send Fewer Review Requests:
If you are using Amazon Autoresponder to get your buyers to leave a review, sometimes you end up having plenty of them, which will result in an unusual activity in Amazon's eyes regardless of the intention of reviewers.
If you are getting bulk reviews quickly, the Amazon Review Activity program might treat it as a faux activity and suspend your listings.
To avoid this situation, simply send fewer requests to your customers or at least a sensible gap between the requests.
For example, if you sold 50 items a day, try to send 10 review requests in 5 watches rather than all 50 at once.
Related Read:
Amazon's Review Policy: The Final Word
Customer reviews play a big role in shaping your Amazon business. They elevate your status as a reputed seller in the eyes of customers as well as Amazon. While having a lot of reviews is beneficial, vogue reviews may put you under heavy scrutiny and eventually cost you your seller account.
Here are some quick tips:
Rely on genuine and unbiased customer reviews rather than fake manufactured reviews. As I mentioned earlier, you are better off with less positive and informative reviews than hundreds of useless one-liners that would confuse the buyers.
It's always a good idea to have backup selling options on other platforms such as eBay or Shopify in case of account deletion.