Are you looking for the Best Amazon Review Checker? Do you want to know which one is the best?
Finding a product on Amazon is easy, but finding the right one is tricky. Almost 90% of people read reviews before hoping to buy a product online, which is why the density of fake reviews is increasing rapidly, especially on Amazon, which has over 300 million active users to deal with this problematic situation.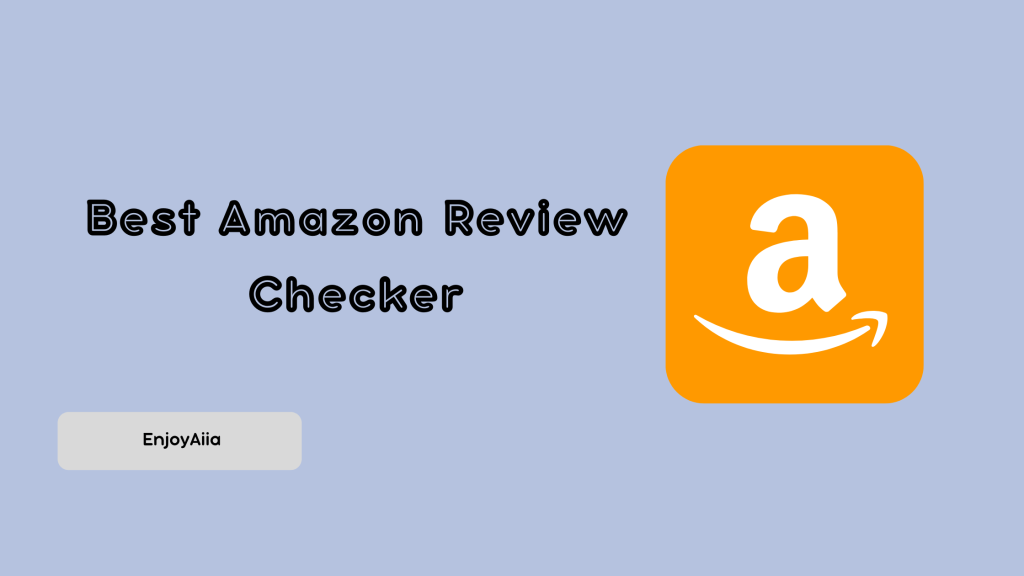 You must have tried or at least read about different Amazon review checkers but couldn't decide what to choose.
Don't worry. We have got you covered! This article will help you find the best Amazon review checker that is free and paid. Further, we will look over the overview, key features, and worthiness of the eight best Amazon review checkers.
So without wasting any more time, let's dive into the article!
Best Amazon Review Checker: In A Nutshell
Need more time to read the whole article? Don't worry, and look over the top Amazon review checkers here:
Fakespot: It detects unnatural reviews and gives an opinion based on grades. It is easy to use and suitable if you want a free tool. However, it does not work on iOS.
Review Index: It collects all the information about electronic gadgets and appliances available online to find genuine reviews. It is a free tool that provides a scoreboard for checking the review's authenticity.
AppBot: Works on sentiment analysis. It has a free version with all standard functions available for single-person use, while the paid version for teamwork is available too. It is a highly efficient Amazon review checker used by top companies for review analysis and replies.
Review Monitoring: It Divides the reviews into three sections- verified, unverified, and vine. It is great for sellers who want an overview of products sold daily.
Review Meta: A free Amazon review checker that detects erased and deleted reviews makes a report card to find the most genuine reviews.
AMZ Insights: Filters out negative reviews with a rating of 3 or below, helps with market research, and gives a 10-day free demo.
AMZ alerts: Best for Amazon sellers, protects your business, and alerts sudden and unexpected negative reviews or changes to your Amazon listings.
AMZ Tracker: It tracks your competitors' performance, and its user-friendly interface makes it easy to navigate and use.
8+ Best Amazon Review Checker For Buyers And Sellers
You might find many review checkers on the internet, but not all work similarly. Check out the details of the Top Amazon Review checkers for buyers and sellers and see which one is the most worth using!
1. Fakespot Overview: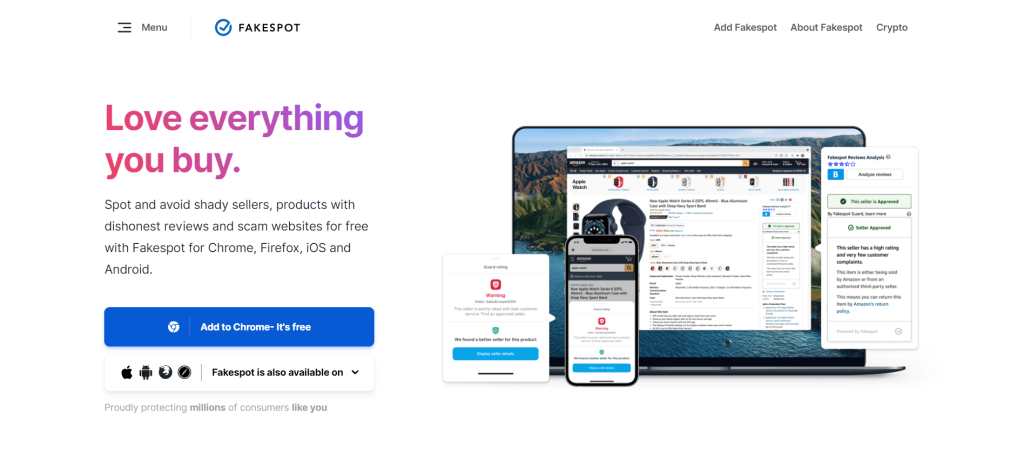 Fakespot is one of our top picks for the best Amazon review checker. The tool uses AI to detect scammers, unauthentic reviews, and third-party sellers in real time. It is available on Chrome, Firefox extension, and the Android app and exiles in checking the reliability of online buyer's reviews. Lastly, it gives opinions based on grades A to F so you can quickly analyze and identify fake reviews.
Key Features:
It saves you time and money.
Easy to use on mobile as well as desktop.
Filters are the common keyword used in reviews.
The browser extension adds fake spot analysis whenever you look out for a product.
Advanced seller protection.
Price: Free
Our verdict:
The tool is excellent for analyzing and identifying fake reviews in no time. If you are looking for a quick solution that can be used through your mobile, Fakespot is the right tool for you. However, Apple recently removed the app from iOS after discovering inaccurate and misleading information about buyers and sellers. However, you can consider using it since it's available for free.
2. Review Index Overview:

Review Index can be called a review summarizer. It collects various information through opinions, reviews, and comparisons across the internet regarding the product and summarizes.
Additionally, it gives it a score of 10 and conducts spam tests, unverified review tests, etc. The user interface of Review Index is easy to use and highly beginner-friendly, so you can be assured that you can always count on Review Index!
Key features:
Easy to use. All you have to do is copy-paste the URL.
Meant for electronics, gadgets appliances reviews only.
Filters common keywords used in reviews.
Specially made for Amazon product reviews.
Offers Google Chrome plugin version.
Price: Free
Our Verdict:
Review Index is an excellent option for electronics, appliances, and gadgets lovers looking for a detailed review check for their products on Amazon.
3. AppBot Overview:

AppBot is another popular Amazon review checker that analyzes users' sentiments to find genuine reviews. It is best for customer analytical teams, marketing, customer support, etc. Moreover, it has both free and paid versions to use. The results after analysis are portrayed in an easy-to-understand manner, making it efficient.
Key features:
Works for people from anywhere across the globe.
Translates reviews to the English language.
Measures the impact of reviews.
Replies on the star rating.
Special Amazon review tool to improve seller performances and customer reviews.
Price: A free version is available, but to unlock all the features, you will have to upgrade to the premium version starting at $39/month.
Our Verdict:
This tool is of great worth, which helps improve feedback. The free version of this review checker is sufficient for a single person's use, while the paid version is best for an enterprise.
4. Review Monitoring Overview: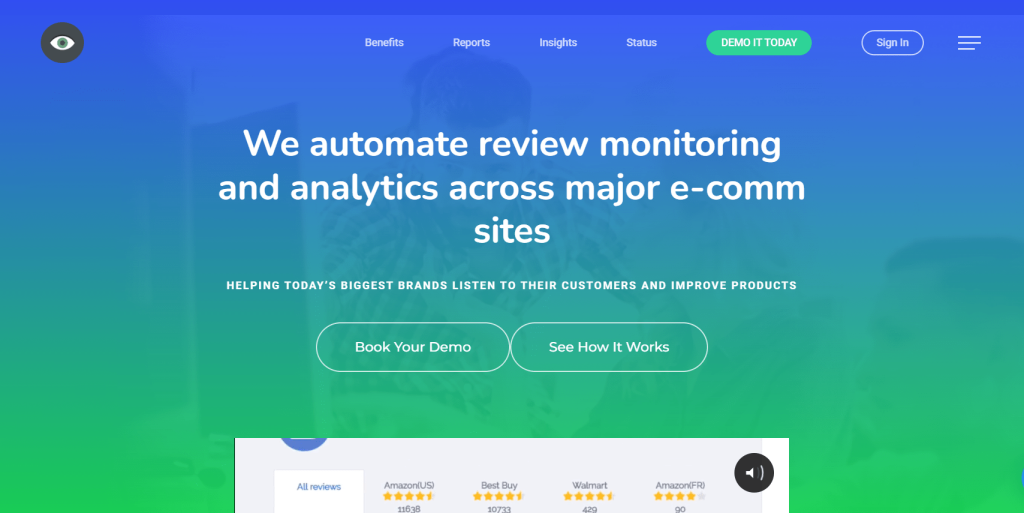 This Amazon review checker parts the customer's review into three sections- verified, unverified, and vine. The verified reviews are the most genuine, while the Vine reviews are fake. Furthermore, the unverified reviews consist of reviews that may or may not be accurate. It also helps discover the best feature of the product you are looking for to make the selection easier.
Key features:
Compares reviews from different websites.
Works for restaurants and hotel booking reviews too.
Saves time by customizing alerts.
Efficient teamwork.
Extremely easy to use.
Price: The pricing details have yet to be made available. However, you can use Review Monitoring by requesting the demo. The team will then provide a trial account that you can use. Once you are satisfied, you can upgrade to the paid plan.
Our verdict:
Review Monitoring is one of the most loved Amazon review checkers with great accuracy. The tool is reliable and suitable for every user. Additionally, it is trusted by major companies, so one can count on its reliability.
5. Review Meta Overview:

Another reliable Amazon Review checker is Review Meta. It is a free tool for analysis and reviews. It is easy to use and works by copy-pasting the Amazon product URL to the search bar of the Review Meta website. Moreover, it filters out the most trusted reviews and prepares a report card with the pass, fails, and warns reviews.
Key features:
Made especially for Amazon product reviews.
Detects deleted reviews.
Available for free on the phone app and extension.
Excellent support options for users.
Price: Free
Our verdict:
Review Meta is worth trying, considering the accessible functions provided, but it sometimes disappoints the buyers and sellers by counting natural reviews as unnatural.
6. AMZ Insights Overview: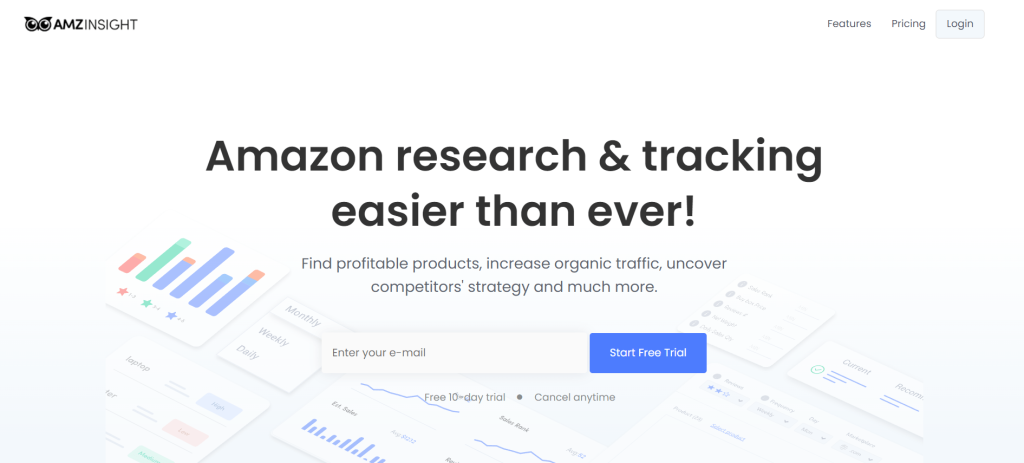 AMZ insights are among the top Amazon review checkers for sellers, which filters out negative reviews. It provides more than just review checking. You can find profitable products, discover competitors' strategies, increase organic traffic, and more. Furthermore, you can also use it to search for Amazon's best-selling keywords.
Key features:
Offers many other services like SEO, market research, etc.
Helps in competitor analysis.
Optimize and analyze listings to boost your sales.
Supports ten marketplaces.
Top-notch customer support.
Price: You get a 10-day free trial, and you have to upgrade to the paid plans starting at $39/month to $129/month.
Our verdict: AMZ Insights is an all-in-one solution for Amazon sellers with exceptional tools. It offers various solutions at an affordable price.
7. AMZ Alert Overview: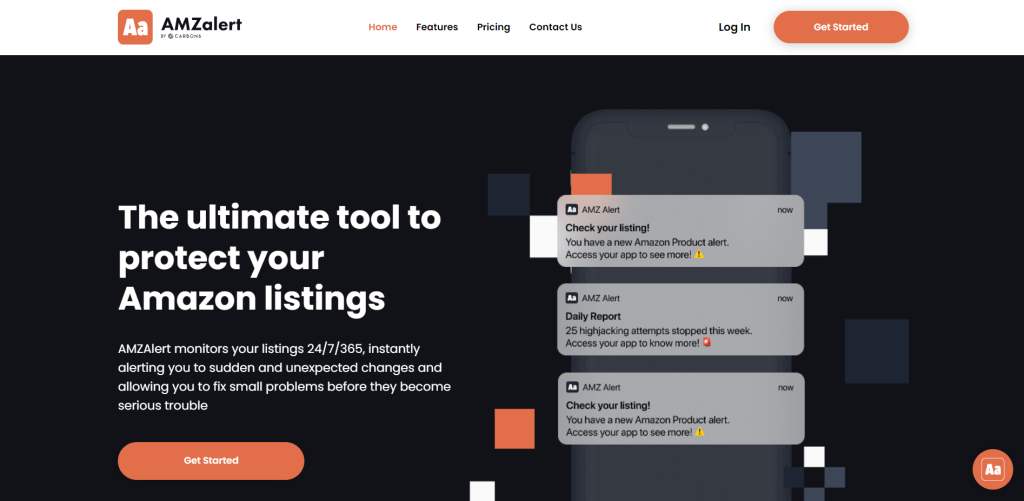 Last but not least on the list is the AMZ Alert tool. AMZ Alert is known for its ability to increase business productivity. Although it offers various other features, one key feature is filtering negative reviews. We suggest using AMZ Alerts if you are an Amazon seller and need the best solution to protect your Amazon listings.
Key features:
Quick notifications for negative reviews, hijackers, etc.
Alerts engine API functionality.
Protects your brand.
Price: The price starts at $0.95/per ASIN a month.
Our verdict: It's a great choice if you are a seller looking for an Amazon review checker with extra benefits in the package.
8. AMZ Tracker Overview:

AMZ Tracker is a powerful Amazon review checker tool that allows you to monitor and manage your customer reviews easily. It's designed to help you keep tabs on what customers are saying about your products so you can take action quickly when needed.
Key features:
Monitor & manage your customer reviews in real time.
Automate the process of requesting Amazon product reviews with one click.
Generate daily reports on review sentiment across your entire catalog of products.
Receive notifications when you get a new review, so you can take action quickly.
Pricing:
AMZ Tracker offers three different plans – Basic $50/month, Professional $100/month, and God Mode $200/month. And it also offers a 7-day free trial. 
Our verdict:
AMZ Tracker is one of the best Amazon review-checking tools currently available. It's easy to use, powerful, and offers great value for money.
Why Use Amazon Review Checker:
Amazon Review Checker is a handy tool for Amazon sellers and buyers alike. It helps you quickly identify potentially fake or biased reviews, which can help you decide which products to purchase. The tool also provides a detailed breakdown of the customer's experience, including the type of product they purchased, the quality of their customer service experience, and their overall satisfaction with the product.
Furthermore, it can detect any suspicious activities associated with an account, such as duplicate accounts or reviews made on different accounts. With Amazon Review Checker in your arsenal, you can confidently decide what products to buy and which ones to avoid!
How To Spot A Fake Amazon Review:
Fake reviews on Amazon are unethical and dangerous for customers. To spot a fake review, look at the customer's profile and check if there is a history of reviews posted in a short period or multiple reviews with the exact text.
Also, look at the rating to see if it's overly positive, and check out any additional comments left by the customer. If they seem generic or have been used before, this could signify a fake review.
Finally, pay attention to the language used and whether it sounds natural or too promotional. If something doesn't feel right, take your time to read more reviews from other customers to ensure that you make an informed decision about your purchase.
How Do Fake Reviews Affect Sellers & Buyers On Amazon?
Fake reviews on Amazon can have a huge impact on both sellers and buyers. Sellers may be tempted to post fake positive reviews to boost their product's rating, which can increase sales. However, this ultimately harms the seller's reputation, as customers may become suspicious of reviews that are too good to be true.
On the other hand, buyers may not trust reviews since they cannot tell whether or not they are genuine. Additionally, buyers may feel cheated and frustrated if they purchase a product based on false information from a fake review.
Ultimately, fake reviews can negatively affect the trust between sellers and buyers on Amazon, leading to decreased sales for both parties.
Related Read:
Wrapping up:
That's a wrap to our list of best Amazon Review checkers. While many are free, the premium ones are worth paying for!
Suppose you are overwhelmed with the options and need a quick suggestion. In that case, we recommend choosing Fakespot, Review Index, or Review Meta if you are a buyer and Review Monitoring, AMZ Insight, or AppBot if you are a seller.
We hope the above article helped you decide which Amazon review checker to pick. Which review checker have you chosen? Let us know in the comments section below.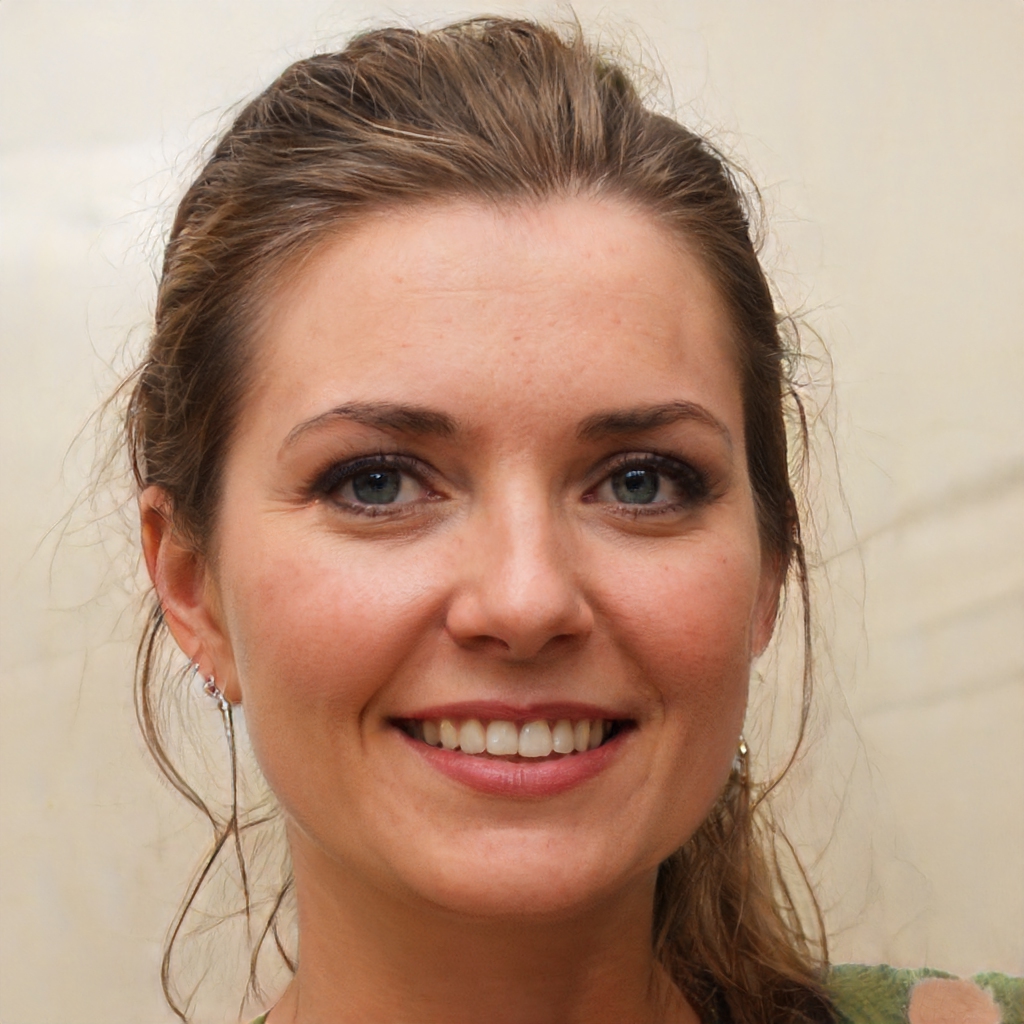 I'm a professor, serial entrepreneur and e-commerce expert with a passion for creating successful online business models. After achieving huge success in the Amazon FBA business, I decided to make it my mission to help my fellow sellers do the same through enjoy-aiia.com .