Have you decided to turn your commercial store into e-Commerce to make a maximum profit? It's a great idea to expand your business worldwide and be a global entrepreneur. But to run an online store you need to choose the best eCommerce platform that has a greater audience and allows you to sell products.
Shopify and Amazon are the two biggest reputable e-Commerce platforms to start your online business. Both these e-Commerce sites help retailers and wholesalers to start a successful business by joining these platforms.
The problem here is that both platforms have a vast reputation, and both have outstanding stats. So it would be difficult to choose from the best out of the best.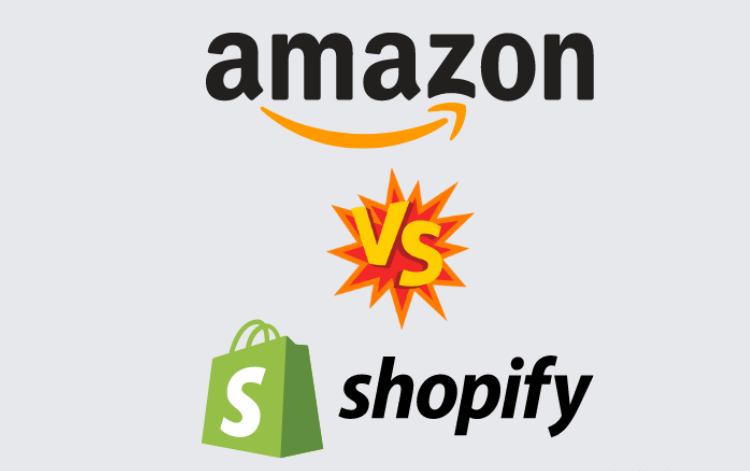 If you are trying to figure out which of these platforms suits your business needs, I've narrowed down the amazing features and services offered by these platforms.
In this post, you'll learn about the features, services, sales management, prices, pros, and cons of each of these platforms.
So, let's take a deep dive to make an informed decision.
Amazon VS Shopify: An Overview
Shopify and Amazon are the two greatest e-Commerce platforms that allow businesses to promote their products on these platforms and sell online to make a profit. When you explore both, you get to see the huge difference between these platforms.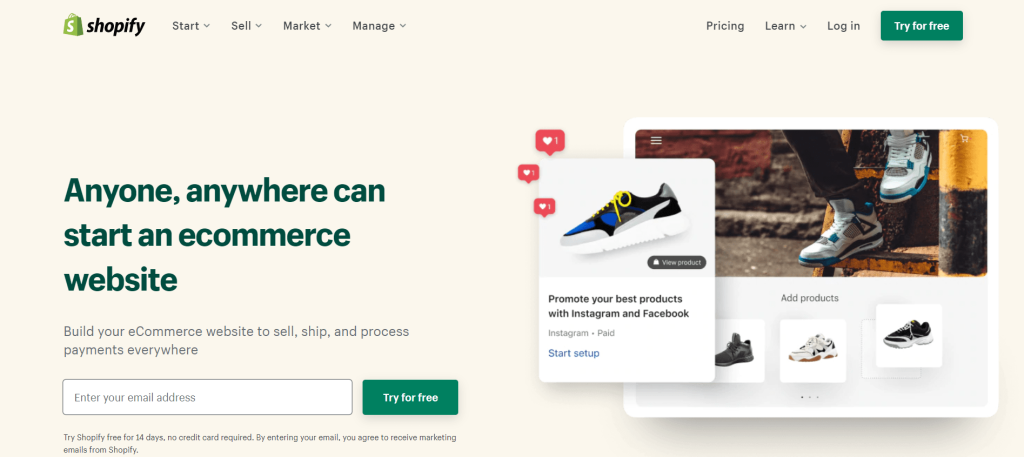 Amazon supports retailers and wholesalers to sell their products. In addition, Amazon supports multiple brands because it is an online marketplace with B2b and B2C business modules, while Shopify is only an e-Commerce store. In contrast, Shopify features a simple website that supports one kind of brand.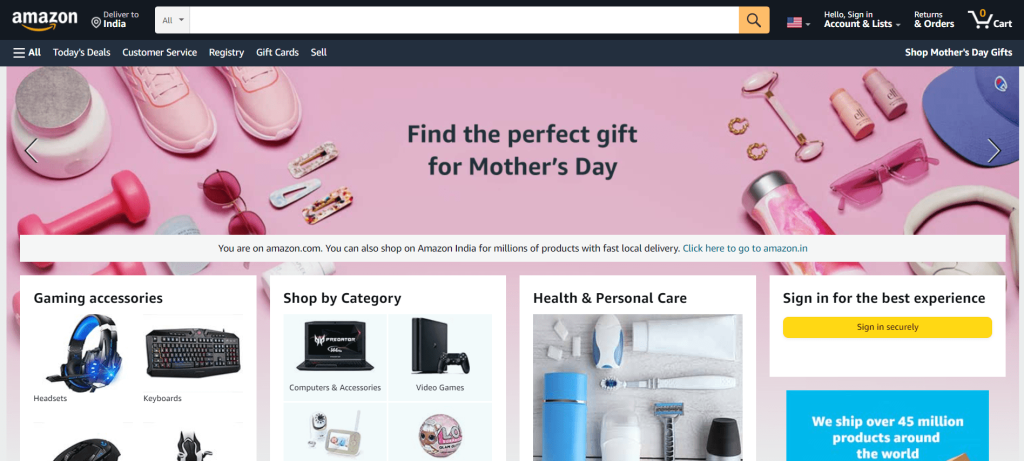 At the same time, Amazon sells products that effectively compete with the products of other sellers. But Shopify allows business owners to create their websites where only their brands will be visible. To make it clear further, let's have a look at the features.
Amazon VS Shopify: Key Features
No matter which platform you choose to sell your products and services, it is crucial to check the features offered by these e-Commerce platforms. So, let's have a closure look at the features offered by Shopify and Amazon.
Amazon Features:
Amazon is the biggest online retailer's platform that offers you impressive features to run your business successfully. All you have to do is create your account and start selling your services. The features are as follows
Automatic VAT invoicing
Amazon Business to reach new customers
Unique business deals and exciting offers
Best business pricing and huge discount offers
Improve order visibility
Better product pictures and pay by invoice functionality
Easy shipping and shipping calculation
Back-end product page edits
Security and hosting included
In contrast to this, Amazon also provides the facility of shipping the products to the customers. However, Amazon may charge the shipping fee, and Amazon FBA fulfills all the sales orders.
Shopify Features:
Shopify offers better features in comparison to Amazon. This e-Commerce platform also offers you great premium templates that assist you in building an excellent online store. Moreover, you'll get a plethora of customization options, and add-on features, and get seamless integrations.
Other features are as follows:
Free and premium themes
SSL certificate for better security
Multiple payment processing options
Drag & drop editor for the website
Customer profiles and accounts
Product reviews and testimonials
Seo and order management
Customer accounts and profiles management
Dropshipping and fulfillment
Automated tax calculation feature
Cart recovery
Our Verdict:
Amazon offers comparatively fewer features as compared to Shopify. This is because Shopify allows you to create your website to list your products, whereas Amazon only allows you to create the seller's account and sell your services.
Also, the features offered by Shopify are always evolving to improve functionality. So, here Shopify is the winner.
Amazon VS Shopify: Customization and Design
Once again, you'll see a huge difference when you see the customization and design of both of these platforms. As we know that Amazon is an online marketplace, where you get only limited customization options. However, that did not happen in the case of Shopify.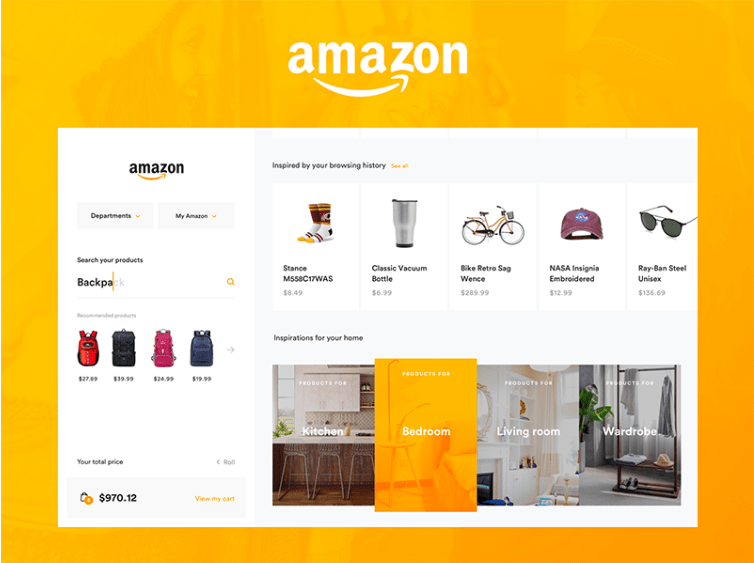 Shopify does offer endless customization and designing features so that you can create your own website layout. This platform allows business owners to create their fantasy business store to list their items as professional sellers.
Moreover, you get tons of customized themes that are available for paid and free as well. The biggest advantage of using Shopify is its user-friendly interface. Plus, you get a plethora of shortcuts that are available to you to change the function.
Shopify is the best place to make your website that helps you take the stand out of the crowd. However, although Shopify is a great place to start your website, Amazon is more flexible to create your seller stores. On top of this, you will be able to sell an enormous number of products without any hassles.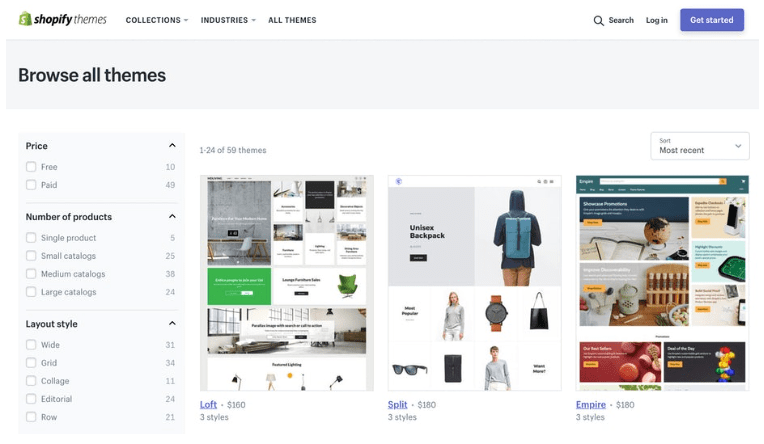 The only downside is you don't have such extended themes to change the layout and have limited customization options. Aside from this, Amazon doesn't allow you to create your site but showcase your products on the homepage and sell.
Amazon VS Shopify: Which Has Better Sales Management?
Amazon and Shopify are trying to make sales management as simple as possible. In terms of sales management, Amazon offers limitless sales management tools for retailers. By using the tool, you'll be able to sell a plethora of products, and for this, you don't need to build a website.
Amazon is a great online marketplace that supports the e-Commerce business in multiple ways. Moreover, here you can sell customized and handmade products and create targeted adverts. You can also ship your items worldwide.
Amazon FBA is considered the biggest selling point of Amazon, allowing you to get access to the prime account and generate maximum sales. On the same side, Shopify is also easy to use and offers you implausible sales management features to run your online stores.
Moreover, you can track the sales and set up alerts to target the inventory in real-time. You can also integrate the Shopify account with social media platforms like eBay, Amazon, and Facebook. Shopify has everything that allows you to create your store and advertising tools.
You also get multiple payment processing features, digital selling options, and drop shipping facilities to manage the sales. In this debate, Shopify and Amazon give tough competition, and it isn't easy to decide which is best over the best.
Amazon VS Shopify: Payment Options
Payment options are an important thing to consider when choosing the best online retailer store for your business. It is always great to have multiple payment options so that customers can make payments easily and buy the products.
People also prefer to have an e-commerce store that offers a myriad of payment options. Shopify here provides you with the best payment options if you are satisfied with the transaction fee. Above this, hundreds of payment choices are available, such as PayPal, Visa Card, Net banking, and many more.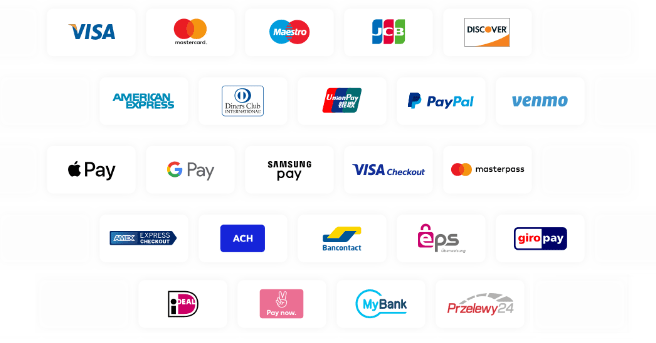 Here, Amazon is no less than Shopify because it offers you multiple payment options. However, Amazon is the prime payment method that is available to the customers to make payments.
It also accepts all payment methods such as credit cards, debit cards, and many more. In addition, there is a tie between Amazon and Shopify, so you can choose any of these platforms to create the seller's store.
Amazon VS Shopify: Sellers Fees/Pricing Plan
Both these e-Commerce platforms charge fees to sellers. The fee will be applied in the form of shipping payment and commission on the sales. However, if you access the Amazon fulfillment program, the platform may cost you a higher seller fee.

However, the fee may vary according to the type of product you sell on Amazon. For instance, if you sell the product at the cost of $29.99, you'll pay $4.50 as a selling fee which will be included in the overall cost.
On the same side, Shopify offers three main pricing plans. Basic, Shopify, and Advanced plan. The basic plan is available at $29/month, Shopify at $79/month and advanced Shopify is available at $299/month.

The basic plan also has several features that are enough to start your e-Commerce business. But if you want to leverage the tools and features, you can choose the advance seller fee option.
Amazon VS Shopify: Pros & Cons
Here in this section, we have given the Pros & Cons of both Amazon and Shopify. Let's get inside into it.
Amazon Pros:
Easy to set and sell process.
Amazing brand exposure.
Access to selling tools like Amazon FBA.
Offer easy payment options.
Gift cards available and discount offers.
Security back-end environment.
Amazon Cons:
Limited customization features.
Difficult to take a stand in the marketplace.
Amazon own products competing with other products.
Shopify Pros:
User-friendly interface
Integration tools to run a website
Offline selling opportunities and amazon support
Physical support and sellers' services
Seo tools to grow your website
Shopify Cons:
High transaction fees.
The added cost for integration tools and templates.
You need to create the whole website to run your platform.
Related Read:
Final Thoughts: Shopify vs Amazon
It is really difficult to create a straight head-to-head comparison between these giant e-Commerce platforms. However, both these platforms offer unique selling tools and focus on different sales aesthetics.
However, with Amazon, you will be able to list your products just by creating a seller's account. But with Shopify, you need to build the entire store to showcase your product.
At the same time, Shopify does offer you the best e-Commerce tools to run your business smoother; Amazon is no less than in terms of features and tools. But at Amazon, you have a plethora of opportunities to list your products and showcase your products right on the homepage of Amazon.
So, both the options are vice-versa and offer several benefits. It's now up to you which choice is based on your needs.
Frequently Asked Questions:
Do I need to pay shipping charges on Amazon?
Yes, shipping charges will be applied if you make a bulk order. Shipping charges will also be applied if you make an order from a different country.
Which is best for listing products Amazon or Shopify?
Ans: Both the platforms are excellent for listing products and selling to make a profit. But if you only want to make sales, then Amazon will be best because you only need to create a seller's account here and start listing the products you want to sell. But on Shopify, you have to create a website to list the products.

Which E-Commerce platform offers better customization features, Amazon or Shopify?
Amazon is an online marketplace that offers you limited customization features. But Shopify is far better than Amazon in terms of customization features as it allows you to create a website with compelling customization features and templates.
Which E-Commerce platform offers better customization features, Amazon or Shopify?
Amazon is an online marketplace that offers you limited customization features. But Shopify is far better than Amazon in terms of customization features as it allows you to create a website with compelling customization features and templates.